Dermatology isn't just about your face. After all, you have skin covering your whole body. At Summerlin Dermatology in Las Vegas, NV, we treat skin of all types and age ranges. Many patients do not think about the skin on their hands as a major aesthetic problem until it starts to show the signs of aging. This is why our board-certified dermatologist and expert injector, Dr. Reuel Aspacio, offers men and women hand rejuvenation treatments in our office. Specifically, he can inject a precise dosage of Radiesse or Sculptra into the backs of the hands to plump the skin and fade the look of aging hands for 18 – 24 months. These dermal fillers will stimulate the natural production of collagen and improve the texture and firmness of the skin.
Our hand treatments are nonsurgical yet effective in bringing back a youthfulness to your skin. This is especially rewarding for patients who have lots of sun damage or work with chemicals on their hands daily. Your hands can be the first to show the signs of aging with the following:
Loss of fullness and padding on the back of the hand
Protruding veins
Wrinkles
Hyperpigmentation/dark patches/age spots
Dry, rough texture
Sunspots
We want your hands to represent how young you feel with our hand rejuvenation treatments. If your skin is starting to lose its luster, or you want to improve the appearance of your maturing skin, we would like to offer you our services at Summerlin Dermatology.
Reviews
"Finding a new doctor you love of any specialty is like finding the best pair of jeans. I saw Ms Eriko NP and she was sooo great! She truly cares about my skincare issues. She engages in conversation and isn't in and out of a room in 2 mins! I highly recommend Summerlin Dermatology!"
- M.R. /
Yelp /
Dec 26, 2018
"You don't have to wait Long the Office is Comfortable the People are Nice"
- J.J. /
Google /
Dec 15, 2018
"THE best Dermatology place Vegas. Extremely professional while hilarious and personal at the same time.  I love Trish and Dr Aspacio.  Would never go anywhere else again. Thank you so much"
- J.T. /
Yelp /
Dec 14, 2018
"Summerlin Dermatology is the best Dermatology office in Las Vegas! If I could give this office 100 stars I would in a heartbeat. My grandparents have been patients of his for over 10 years. My papa had skin cancer that Dr. Aspacio removed successfully. My grandma is a Filipino woman who loves to garden and she developed Melasma, Dr. Aspacio knew the best way to help her. I personally started going to Dr. Aspacio In 2008, I had surgery on my arm and I ended up finding out that I develop keloids. I was very self conscious about my scar, my grandparents recommended that I see Dr. Aspacio and I'm so thankful that I did. Years later in 2017, my boyfriend has a consistent rash that he couldn't get rid of, then he started having fast unexpected hair loss. He went to numerous dermatology offices in Las Vegas and never found anything that helped. I finally convinced him to see my dermatologist he made an appointment to see Alice at Summerlin Dermatology. He said she was very professional and was very direct and to the point. Due to his Alopecia, Alice did injections at the site where he had hair loss and thankfully the hair grew back perfect. You'd never know he had hair loss! She prescribed a few things for the rash and he finally had results. He was happy and that made me happy! I couldn't be more thankful for this office in taking care of my family. I currently get my botox from Dr. Aspacio & I love my results, all thanks to Trish, she is their cosmetic coordinator and office manager. She has the most awesome personality. Every time I get to see her it's like catching up with family, I feel right at home. I work for another surgeon in Las Vegas and our patients can't say enough great things about Trish and everyone else at Summerlin Dermatology. I only trust Dr. Aspacio with my face! I highly HIGHLY recommend this office for any medical dermatology or cosmetic needs. (:"
- T.W. /
Yelp /
Dec 10, 2018
"Alice and staff are great! Thank you all!"
- J.H. /
Google /
Dec 08, 2018
Previous
Next
Great candidates for hand rejuvenation treatments can have just one indicator of aging or a combination of needs to be treated by Dr. Aspacio. To find out if your hands qualify for our anti-aging treatments, please schedule a consultation at Summerlin Dermatology for a skin analysis of your hands. He will assess your skin's condition and make recommendations based on your level of need. It is never too early to take care of your skin (especially on the hands).
Hand rejuvenation treatments at Summerlin Dermatology are not limited to just one procedure. We can offer you a combination of treatments to give the skin on your hands a "wow factor." During your appointment with Dr. Aspacio, he may discuss several nonsurgical options with you using dermal fillers, chemical peels, intense pulse light (IPL) treatments, laser skin resurfacing, sclerotherapy, and laser vein removal to address your concerns. There is no one-size-fits-all approach to hand rejuvenation. Individually, these procedures should take no longer than 30 – 60 minutes.
Every patient reacts to the various treatments differently. We will show you how to care for your skin post-treatment. If you have any questions during your healing process, please feel free to call us. We would be happy to assist you. Your recovery time will be dependent on the treatments you choose, and the level of severity your skin presents before the treatment. It is important to keep in mind that your hands will need time to heal. Some of our hand rejuvenation treatments take time to develop within the skin. Each day your skin should improve.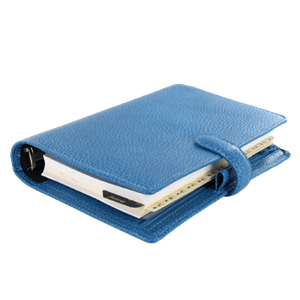 Plan Your Procedure
Procedure Recovery Location

Outpatient
Contact Us
You have beautiful hands. You can't trust your skin to just any dermatologist — even with the skin on your hands. Dr. Aspacio is an expert injector and dermatologist, who can revitalize your hands with great finesse. Not only do some of our treatments improve the appearance of your hands, they also stimulate collagen growth so that it is working from the inside out. You can have softer skin that is brighter and firmer. There are a lot of opportunities for our aesthetic team to make a difference in the appearance and texture of your hands. Call and schedule your appointment today.
Related Procedures