When you want to get rid of specific areas of fat on your body or tighten mildly loose skin, you are not going to accomplish through diet and exercise. Pinpointing where your body gets lean or firm is very difficult to do for anyone. A new level in body sculpting and skin tightening is here at Summerlin Dermatology in Las Vegas, NV. With radiofrequency (RF) heat, our aesthetics team (under the leadership of board-certified dermatologist Dr. Reuel Aspacio) can apply the Venus Legacy or truSculpt 3D technologies to help you reduce fat cells, smooth cellulite, tighten up skin, and improve facial lines and wrinkles in the areas treated. Your body will naturally produce more collagen in the skin to help with signs of aging after this treatment as well.
Your Venus Legacy or truSculpt 3D session can take about 30 minutes (which is great if you want to get this accomplished on a lunch hour) and can be repeated weekly. The nonsurgical fat reduction applications will reduce the fat cells in the treated skin plus reshape and redefine how your trouble areas look. Skin tightening may be applied to most areas of the face and body, such as the eyelids, face, jawline, neck, chest, arms, abdomen, buttocks, and legs. Our body sculpting procedures are customized to your body by Dr. Aspacio quickly and easily for targeting problem areas both large and small. Let us show you that your ideal body is within reach with our nonsurgical body contouring procedures at Summerlin Dermatology.
Reviews
"Finding a new doctor you love of any specialty is like finding the best pair of jeans. I saw Ms Eriko NP and she was sooo great! She truly cares about my skincare issues. She engages in conversation and isn't in and out of a room in 2 mins! I highly recommend Summerlin Dermatology!"
- M.R. /
Yelp /
Dec 26, 2018
"You don't have to wait Long the Office is Comfortable the People are Nice"
- J.J. /
Google /
Dec 15, 2018
"THE best Dermatology place Vegas. Extremely professional while hilarious and personal at the same time.  I love Trish and Dr Aspacio.  Would never go anywhere else again. Thank you so much"
- J.T. /
Yelp /
Dec 14, 2018
"Summerlin Dermatology is the best Dermatology office in Las Vegas! If I could give this office 100 stars I would in a heartbeat. My grandparents have been patients of his for over 10 years. My papa had skin cancer that Dr. Aspacio removed successfully. My grandma is a Filipino woman who loves to garden and she developed Melasma, Dr. Aspacio knew the best way to help her. I personally started going to Dr. Aspacio In 2008, I had surgery on my arm and I ended up finding out that I develop keloids. I was very self conscious about my scar, my grandparents recommended that I see Dr. Aspacio and I'm so thankful that I did. Years later in 2017, my boyfriend has a consistent rash that he couldn't get rid of, then he started having fast unexpected hair loss. He went to numerous dermatology offices in Las Vegas and never found anything that helped. I finally convinced him to see my dermatologist he made an appointment to see Alice at Summerlin Dermatology. He said she was very professional and was very direct and to the point. Due to his Alopecia, Alice did injections at the site where he had hair loss and thankfully the hair grew back perfect. You'd never know he had hair loss! She prescribed a few things for the rash and he finally had results. He was happy and that made me happy! I couldn't be more thankful for this office in taking care of my family. I currently get my botox from Dr. Aspacio & I love my results, all thanks to Trish, she is their cosmetic coordinator and office manager. She has the most awesome personality. Every time I get to see her it's like catching up with family, I feel right at home. I work for another surgeon in Las Vegas and our patients can't say enough great things about Trish and everyone else at Summerlin Dermatology. I only trust Dr. Aspacio with my face! I highly HIGHLY recommend this office for any medical dermatology or cosmetic needs. (:"
- T.W. /
Yelp /
Dec 10, 2018
"Alice and staff are great! Thank you all!"
- J.H. /
Google /
Dec 08, 2018
Previous
Next
Candidates for our nonsurgical body contouring are health conscious and maintain their weight (with limited fluctuations). These patients may be looking for a nonsurgical alternative to changing stubborn areas of fat (like the love handles) when their eating and exercising habits just won't make it budge. While it really is not possible to target specific areas on your body at the gym, you can pinpoint the areas you want to reshape with nonsurgical body contouring.
You may not be a candidate for nonsurgical body contouring or skin tightening if:
You are pregnant or currently breastfeeding
You have a skin-related autoimmune disease like lupus
You are being treated for an infection, active inflammation, cancer, varicose veins, an uncontrolled thyroid disorder, or any degenerative neurological disease that is induced by heat
You have had cancer in the past
You are going through infertility treatments like IVF
You have an internal pacemaker or defibrillator, metal implants, or silicone implants, or injections in the treatment area
This is not a procedure for patients that need to lose a lot of weight, but it can be a reduction technique for those with small pockets of localized fat. However, Dr. Aspacio can discuss with you a plan of action for your skin as you lose the weight and help with skin elasticity issues. This is a very common occurrence for weight loss patients. Loose skin becomes a barrier to progress as pounds are dropped. Eventually, if enough fat is lost, it may be necessary to have the excess skin removed by a surgeon.
To make your appointment go quickly and smoothly, we ask that you not wear lotions, creams, makeup, or jewelry to your nonsurgical skin contouring appointment. Your skin needs to be clean before we begin to apply the treatment. Here at Summerlin Dermatology, we have the Venus Legacy and truScupt 3D technologies that safely heat the skin to achieve your intended goal. A handpiece (large or small) will be gently passed over for RF energy to be delivered to the places you choose to target. You will feel no discomfort as the handpiece is moved on your skin. The sensation of heat may make the skin a little rosy for a few hours, but you should not have an unpleasant experience. Most of our patients relax or sleep during their sessions.
Once the procedure is over, you can go home and go about your day as normal. Your skin may be warm and red where the device was placed, but there should be no discomfort. You can also apply makeup, lotions, and sunscreen to your skin right after your session.
While you won't see your results right away, you can expect your results to last for 3 – 4 months. The body has to have time to react to the application, which may take several sessions to make a difference in your skin. Maintenance sessions will be needed to see continuous improvements in your skin. Patients may find their eyelids are firmer, the neck and jawline are more sculpted, and abdomen, buttocks, and thighs are tighter. If at any time you have a question or concern about our nonsurgical body contouring, please feel free to ask Dr. Aspacio or one of his knowledgeable certified medical aestheticians. We are here to help you reach your beauty goals. We would be happy to show you how each device works, discuss the risks and benefits, and help you decide on the right course of action.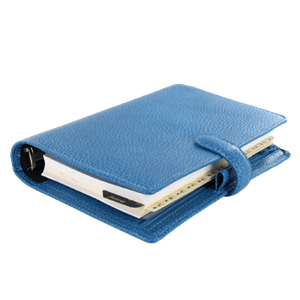 Plan Your Procedure
Procedure Recovery Location

Outpatient
Contact Us
The Venus Legacy and truSculpt 3D nonsurgical body sculpting procedures are customized to your body by Dr. Aspacio. Our aesthetics team at Summerlin Dermatology can quickly and easily target problem areas both large and small. The result is a uniform treatment designed to reveal your ideal figure. Please call today for your consultation in our Las Vegas, NV office to begin seeing a tighter, leaner you.
Related Procedures