Aside from skin cancers and precancerous lesions, chronic sun exposure makes our skin sallow, discolored, red, and wrinkled. Photorejuvenation is the process of using lasers and light to correct all of these signs of sun damage. With a series of intense pulsed light (IPL) treatments, the brown spots are lighter. In addition, the blood vessels are diminished and the texture is smoother. With minimal discomfort and downtime, your skin improves with each treatment on the face, chest, and/or arms.
Don't grapple with how your facial skin looks because of dark spots, sun damage, or fine lines. Summerlin Dermatology can offer you a skin analysis at our Las Vegas, NV office to see if you qualify. An IPL photofacial is a skin rejuvenation treatment for adult men and women with hyperpigmentation and wrinkle issues. IPL may not be an invasive procedure, but it can be very effective and produce great results. Board-certified dermatologist Dr. Reuel Aspacio will send intense wavelengths of light that heat your skin just enough to ignite the natural regeneration process and boost collagen production. Over time, you should see healthier skin with an even tone and less dark spots with our Syneron or Venus Versa laser systems.
Reviews
"My visits went extremely well each time I went. Not to long of a wait and everyone was so professional and kind."
- K.S. /
Google /
Apr 29, 2019
"Wait time was reasonable. Very attentive to my concerns."
- C.B. /
Google /
Apr 25, 2019
"Dr. Aspacio is the best! My last dermatologist did my annual skin check so quickly that I was worried about something being missed. It was a joke. But Dr. Aspacio takes his time and does an extremely thorough check, explaining what he is seeing as he goes. I feel confident now when I leave there that I'm getting what I need. This doctor is a keeper! In addition, his attitude and friendly, warm demeanor make the visit a joy. One last thing...everyone else from the office staff to his assistant are also very friendly and efficient. I am so glad I switched to this doctor and can recommend the place without any hesitation."
- J.L. /
Google /
Apr 18, 2019
"First time I had an appointment with the doctor. He was very nice and very interested in what I wanted to have done. I will definitely go back to him."
- Anonymous /
Healthgrades /
Apr 05, 2019
"This is by far the best medical practice experience I've had since living in Las Vegas for a year. I believe my RN was Alice Dreyfus. She spent time with me and was personal. A quality so rare to find these days in the medical field. She went over all of my concerns with me. The office was clean, neat, professional. I will definitely be back. Thank you Summerlin Derm. for you professionalism, kindness, and customer service. Keep it up."
- M.D. /
Yelp /
Apr 03, 2019
Previous
Next
IPL works deep within the layers of your skin to improve many complexion concerns (especially sun spots and brown lesions) with little or no downtime. Candidates for IPL at Summerlin Dermatology may have a combination of concerns with their skin, including sun damage, rosacea, hyperpigmentation (brown spots), wrinkles, rough texture, large pores, flushing, freckles, melasma, age and sun spots, or broken capillaries. Dr. Aspacio will assess your skin to see if you are a candidate for IPL at your private consultation.
IPL is performed inside our Las Vegas, NV office in about 20 – 30 minutes in our minor procedures room if performed alone. To start the photofacial, the technician will clean and dry the skin to be treated before covering your eyes with special laser shields. The IPL is administered using a handheld device that passes over the skin while emitting pulses of laser energy. While most patients will feel some discomfort during the IPL, it is generally tolerable for the short treatment time.
There is no downtime associated with a photofacial treatment, but you will leave your appointment with your skin a little inflamed and red. This will decrease on its own as the day continues — it can be concealed with makeup if you want. Summerlin Dermatology advises patients keep an ointment on the skin's surface to decrease irritation and speed healing. It also helps to take an anti-inflammatory medication to ease swelling. Over the course of several days, the sun damage and other irregularities that rested under the skin will come to the surface and then begin to flake off. It's critical to keep your skin protected from the sun at all times after a photofacial treatment and to not pick at your skin. While you should see some visible results after the first session, your skin will attain the best results after several IPL sessions. Dr. Aspacio recommends approximately 3 – 6 treatments performed around once a month at Summerlin Dermatology.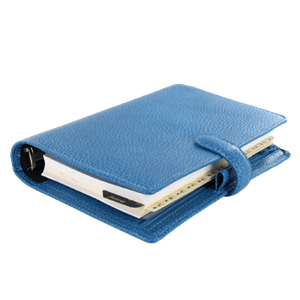 You probably didn't worry too much about your skin when you were a child, but now that environmental damage like sun spots, wrinkles, and other problems are appearing, you now may be interested in how to improve your complexion. We invite you to learn more about IPL laser treatments by calling our Las Vegas, NV office and scheduling a skin consultation with Dr. Aspacio. With IPL laser treatments at Summerlin Dermatology, we can go deep within the layers of your skin to help bring back a bright glow and a clear complexion.
Related Procedures