Aside from skin cancers and precancerous lesions, chronic sun exposure makes our skin sallow, discolored, red, and wrinkled. Photorejuvenation is the process of using lasers and light to correct all of these signs of sun damage. With a series of intense pulsed light (IPL) treatments, the brown spots are lighter. In addition, the blood vessels are diminished and the texture is smoother. With minimal discomfort and downtime, your skin improves with each treatment on the face, chest, and/or arms.
Don't grapple with how your facial skin looks because of dark spots, sun damage, or fine lines. Summerlin Dermatology can offer you a skin analysis at our Las Vegas, NV office to see if you qualify. An IPL photofacial is a skin rejuvenation treatment for adult men and women with hyperpigmentation and wrinkle issues. IPL may not be an invasive procedure, but it can be very effective and produce great results. Board-certified dermatologist Dr. Reuel Aspacio will send intense wavelengths of light that heat your skin just enough to ignite the natural regeneration process and boost collagen production. Over time, you should see healthier skin with an even tone and less dark spots with our Syneron or Venus Versa laser systems.
Reviews
"Finding a new doctor you love of any specialty is like finding the best pair of jeans. I saw Ms Eriko NP and she was sooo great! She truly cares about my skincare issues. She engages in conversation and isn't in and out of a room in 2 mins! I highly recommend Summerlin Dermatology!"
- M.R. /
Yelp /
Dec 26, 2018
"You don't have to wait Long the Office is Comfortable the People are Nice"
- J.J. /
Google /
Dec 15, 2018
"THE best Dermatology place Vegas. Extremely professional while hilarious and personal at the same time.  I love Trish and Dr Aspacio.  Would never go anywhere else again. Thank you so much"
- J.T. /
Yelp /
Dec 14, 2018
"Summerlin Dermatology is the best Dermatology office in Las Vegas! If I could give this office 100 stars I would in a heartbeat. My grandparents have been patients of his for over 10 years. My papa had skin cancer that Dr. Aspacio removed successfully. My grandma is a Filipino woman who loves to garden and she developed Melasma, Dr. Aspacio knew the best way to help her. I personally started going to Dr. Aspacio In 2008, I had surgery on my arm and I ended up finding out that I develop keloids. I was very self conscious about my scar, my grandparents recommended that I see Dr. Aspacio and I'm so thankful that I did. Years later in 2017, my boyfriend has a consistent rash that he couldn't get rid of, then he started having fast unexpected hair loss. He went to numerous dermatology offices in Las Vegas and never found anything that helped. I finally convinced him to see my dermatologist he made an appointment to see Alice at Summerlin Dermatology. He said she was very professional and was very direct and to the point. Due to his Alopecia, Alice did injections at the site where he had hair loss and thankfully the hair grew back perfect. You'd never know he had hair loss! She prescribed a few things for the rash and he finally had results. He was happy and that made me happy! I couldn't be more thankful for this office in taking care of my family. I currently get my botox from Dr. Aspacio & I love my results, all thanks to Trish, she is their cosmetic coordinator and office manager. She has the most awesome personality. Every time I get to see her it's like catching up with family, I feel right at home. I work for another surgeon in Las Vegas and our patients can't say enough great things about Trish and everyone else at Summerlin Dermatology. I only trust Dr. Aspacio with my face! I highly HIGHLY recommend this office for any medical dermatology or cosmetic needs. (:"
- T.W. /
Yelp /
Dec 10, 2018
"Alice and staff are great! Thank you all!"
- J.H. /
Google /
Dec 08, 2018
Previous
Next
IPL works deep within the layers of your skin to improve many complexion concerns (especially sun spots and brown lesions) with little or no downtime. Candidates for IPL at Summerlin Dermatology may have a combination of concerns with their skin, including sun damage, rosacea, hyperpigmentation (brown spots), wrinkles, rough texture, large pores, flushing, freckles, melasma, age and sun spots, or broken capillaries. Dr. Aspacio will assess your skin to see if you are a candidate for IPL at your private consultation.
IPL is performed inside our Las Vegas, NV office in about 20 – 30 minutes in our minor procedures room if performed alone. To start the photofacial, the technician will clean and dry the skin to be treated before covering your eyes with special laser shields. The IPL is administered using a handheld device that passes over the skin while emitting pulses of laser energy. While most patients will feel some discomfort during the IPL, it is generally tolerable for the short treatment time.
There is no downtime associated with a photofacial treatment, but you will leave your appointment with your skin a little inflamed and red. This will decrease on its own as the day continues — it can be concealed with makeup if you want. Summerlin Dermatology advises patients keep an ointment on the skin's surface to decrease irritation and speed healing. It also helps to take an anti-inflammatory medication to ease swelling. Over the course of several days, the sun damage and other irregularities that rested under the skin will come to the surface and then begin to flake off. It's critical to keep your skin protected from the sun at all times after a photofacial treatment and to not pick at your skin. While you should see some visible results after the first session, your skin will attain the best results after several IPL sessions. Dr. Aspacio recommends approximately 3 – 6 treatments performed around once a month at Summerlin Dermatology.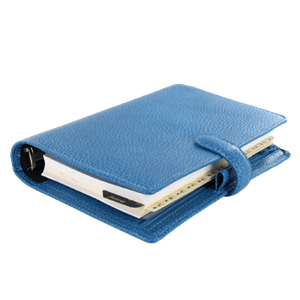 You probably didn't worry too much about your skin when you were a child, but now that environmental damage like sun spots, wrinkles, and other problems are appearing, you now may be interested in how to improve your complexion. We invite you to learn more about IPL laser treatments by calling our Las Vegas, NV office and scheduling a skin consultation with Dr. Aspacio. With IPL laser treatments at Summerlin Dermatology, we can go deep within the layers of your skin to help bring back a bright glow and a clear complexion.
Related Procedures