About Laser Scar Treatments
When you have a healed scar from a surgery, stretch marks, scars with textural issues, or traumatic injury scars, these flaws in your skin can be embarrassing and impossible to hide. With the Cutera Laser Genesis or Venus Visa laser systems provided to you by our certified aesthetics team, you can have a less visible scar to help you look and feel your best. Our board-certified dermatologist at Summerlin Dermatology, Dr. Reuel Aspacio, offers laser scar treatments that are noninvasive treatments with excellent results. The laser scar removal sessions in our Las Vegas, NV office are comfortable and require no downtime. You can also reduce the appearance of scars without harming the surrounding skin in the treatment area.
With our state-of-the-art treatment options, we can treat a range of scar conditions with a high-powered laser that uses targeted pulses of light to repair the skin. Our lasers are versatile and can be adjusted to suit a variety of skin types and tones, as well as expanded to treat larger trouble areas with precision. When administered by an experienced dermatologist, such as Dr. Aspacio, patients can expect reliable and effective results.
Reviews
"Finding a new doctor you love of any specialty is like finding the best pair of jeans. I saw Ms Eriko NP and she was sooo great! She truly cares about my skincare issues. She engages in conversation and isn't in and out of a room in 2 mins! I highly recommend Summerlin Dermatology!"
- M.R. /
Yelp /
Dec 26, 2018
"You don't have to wait Long the Office is Comfortable the People are Nice"
- J.J. /
Google /
Dec 15, 2018
"THE best Dermatology place Vegas. Extremely professional while hilarious and personal at the same time.  I love Trish and Dr Aspacio.  Would never go anywhere else again. Thank you so much"
- J.T. /
Yelp /
Dec 14, 2018
"Summerlin Dermatology is the best Dermatology office in Las Vegas! If I could give this office 100 stars I would in a heartbeat. My grandparents have been patients of his for over 10 years. My papa had skin cancer that Dr. Aspacio removed successfully. My grandma is a Filipino woman who loves to garden and she developed Melasma, Dr. Aspacio knew the best way to help her. I personally started going to Dr. Aspacio In 2008, I had surgery on my arm and I ended up finding out that I develop keloids. I was very self conscious about my scar, my grandparents recommended that I see Dr. Aspacio and I'm so thankful that I did. Years later in 2017, my boyfriend has a consistent rash that he couldn't get rid of, then he started having fast unexpected hair loss. He went to numerous dermatology offices in Las Vegas and never found anything that helped. I finally convinced him to see my dermatologist he made an appointment to see Alice at Summerlin Dermatology. He said she was very professional and was very direct and to the point. Due to his Alopecia, Alice did injections at the site where he had hair loss and thankfully the hair grew back perfect. You'd never know he had hair loss! She prescribed a few things for the rash and he finally had results. He was happy and that made me happy! I couldn't be more thankful for this office in taking care of my family. I currently get my botox from Dr. Aspacio & I love my results, all thanks to Trish, she is their cosmetic coordinator and office manager. She has the most awesome personality. Every time I get to see her it's like catching up with family, I feel right at home. I work for another surgeon in Las Vegas and our patients can't say enough great things about Trish and everyone else at Summerlin Dermatology. I only trust Dr. Aspacio with my face! I highly HIGHLY recommend this office for any medical dermatology or cosmetic needs. (:"
- T.W. /
Yelp /
Dec 10, 2018
"Alice and staff are great! Thank you all!"
- J.H. /
Google /
Dec 08, 2018
Previous
Next
To be considered for a laser scar treatment, you may be searching for an alternative to other treatments like chemical peels, microdermabrasion, or a surgical procedure instead. Patients with scars that just won't fade, skin damage from rosacea, stretch marks, deep acne scars, or irregularities in the tone and texture of the skin are all great candidates for laser scar treatment. Our dermatology team and Dr. Aspacio can assess your scar and the surrounding skin to see if you qualify for this scar removal technique.
We will take you to one of our private laser treatment rooms to prepare you for the procedure. In your treatment planning session, it should be determined if an anesthetic will be used. Depending on the laser and laser setting, light energy is applied to the treatment area only to stimulate the creation of collagen and to resurface the top layer of skin. You can enjoy a relatively comfortable procedure as an innovative cooling technology will provide a continuous coolness to your skin throughout the treatment. You will be able to resume your day as normal. Please keep in mind that you will need to protect the skin from sun damage at all times (as it is best for your skin while it is sensitive to light after a laser treatment).
Following a treatment, some patients may experience minimal side effects, such as redness, swelling, or bruising on the treated area, however, these effects will typically disappear within a few hours to a few days. You will typically see dramatic results after just one session, but the results will vary patient-to-patient depending on the aggressiveness of the treatment. Because this treatment can be repeated, it remains at the forefront of noninvasive anti-scar skin treatments. If you have negative side effects (such as excessive pain, fever, or discharge), please call our office for assistance.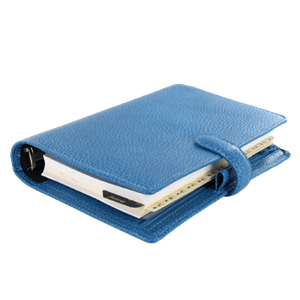 Plan Your Procedure
Procedure Recovery Location

Outpatient
Contact Us
See Less Scars with Summerlin
Moving to lasers, your scar treatment can be taken to the next level without going to surgery. Summerlin Dermatology has refined the laser process so that your scar treatment is crafted specifically to your needs by Dr. Aspacio. He has years of experience with laser treatments and many people in Las Vegas, NV have trusted him with their scar removal procedures.
Related Procedures