About Laser Scar Treatments
When you have a healed scar from a surgery, stretch marks, scars with textural issues, or traumatic injury scars, these flaws in your skin can be embarrassing and impossible to hide. With the Cutera Laser Genesis or Venus Visa laser systems provided to you by our certified aesthetics team, you can have a less visible scar to help you look and feel your best. Our board-certified dermatologist at Summerlin Dermatology, Dr. Reuel Aspacio, offers laser scar treatments that are noninvasive treatments with excellent results. The laser scar removal sessions in our Las Vegas, NV office are comfortable and require no downtime. You can also reduce the appearance of scars without harming the surrounding skin in the treatment area.
With our state-of-the-art treatment options, we can treat a range of scar conditions with a high-powered laser that uses targeted pulses of light to repair the skin. Our lasers are versatile and can be adjusted to suit a variety of skin types and tones, as well as expanded to treat larger trouble areas with precision. When administered by an experienced dermatologist, such as Dr. Aspacio, patients can expect reliable and effective results.
Reviews
"My skin has never looked so fresh. Beautiful office and the most incredible customer service. Never a long wait. Dr. Reuel Aspacio works wonders! Ask for Trish-she is the best. Great energy and honest advice. Highly recommend...I'll never go anywhere else!"
- M.S. /
Yelp /
Aug 23, 2019
"Great staff"
- A.B. /
Google /
Aug 21, 2019
"Dr. Aspacio is my dude. I've been seeing him exclusively for over 12yrs, maybe longer. So this review is well over due. I keep returning because we've developed a relationship that is part respect, and part acknowledgment/acceptance of my optimism of follow through. I'm flaky, for lack of a better word. He knows, I know but we push forward anyway. I have temperamental skin, sometimes it looks like hell. Sometimes I wake up think.. "Not bad Vanida you look good girl." When it's bad I run back to Dr. Aspacio and he offers input and solutions and I usually take easiest route. He's coached me to take care of skin and has swayed me to do things I wouldn't imagine doing. I'm on a new treatment plan now and although I'm a tiny bit worried I know I'm in good hands. The office is nice and fancy, hell of an upgrade from there old Buffalo office days. There office sits in a huge plaza, offers plenty of parking. The office itself is spacious, modern, and clean. If your considering seeing a dermatologist, this is a awesome place. He's a cool dude, the office is great, wait time isn't bad..what more can you ask for?"
- V.S. /
Yelp /
Aug 20, 2019
"I love Dr. A. He really does an amazing job on my fillers. Trish his manager is amazing too! So friendly. Highly recommend here"
- B.M. /
Google /
Aug 17, 2019
"I love Dr. A. He really does an amazing job on my fillers. Trish his manager is amazing too! So friendly. Highly recommend here"
- B.J. /
Google /
Aug 15, 2019
Previous
Next
To be considered for a laser scar treatment, you may be searching for an alternative to other treatments like chemical peels, microdermabrasion, or a surgical procedure instead. Patients with scars that just won't fade, skin damage from rosacea, stretch marks, deep acne scars, or irregularities in the tone and texture of the skin are all great candidates for laser scar treatment. Our dermatology team and Dr. Aspacio can assess your scar and the surrounding skin to see if you qualify for this scar removal technique.
We will take you to one of our private laser treatment rooms to prepare you for the procedure. In your treatment planning session, it should be determined if an anesthetic will be used. Depending on the laser and laser setting, light energy is applied to the treatment area only to stimulate the creation of collagen and to resurface the top layer of skin. You can enjoy a relatively comfortable procedure as an innovative cooling technology will provide a continuous coolness to your skin throughout the treatment. You will be able to resume your day as normal. Please keep in mind that you will need to protect the skin from sun damage at all times (as it is best for your skin while it is sensitive to light after a laser treatment).
Following a treatment, some patients may experience minimal side effects, such as redness, swelling, or bruising on the treated area, however, these effects will typically disappear within a few hours to a few days. You will typically see dramatic results after just one session, but the results will vary patient-to-patient depending on the aggressiveness of the treatment. Because this treatment can be repeated, it remains at the forefront of noninvasive anti-scar skin treatments. If you have negative side effects (such as excessive pain, fever, or discharge), please call our office for assistance.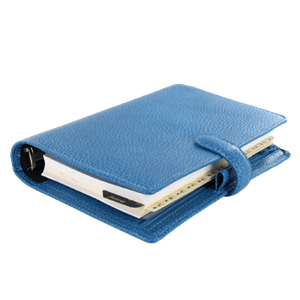 Plan Your Procedure
Procedure Recovery Location

Outpatient
Contact Us
See Less Scars with Summerlin
Moving to lasers, your scar treatment can be taken to the next level without going to surgery. Summerlin Dermatology has refined the laser process so that your scar treatment is crafted specifically to your needs by Dr. Aspacio. He has years of experience with laser treatments and many people in Las Vegas, NV have trusted him with their scar removal procedures.
Related Procedures