Veins are a natural component of our skin. Our aesthetics team at Summerlin Dermatology treats superficial veins like telangiectasias, spider or varicose veins, broken capillaries, or hemangiomas. Commonly found on the legs and face, spider veins are small, branching blood vessels that are visible through the skin. Caused by age, genetics, and other factors, spider veins can be red, blue, and purple, which makes them difficult to conceal. Pregnancy, trauma, birth control pills, and consistently standing for an extended time period may predispose a patient to enlarged veins on the legs. Spider veins usually progress over time and lead to greater visibility. It's important to seek treatment at the first signs of a superficial vein instead of waiting until they are much larger.
Telangiectasias
When telangiectasias enlarge or become more superficial veins, these spider-like veins are at least a cosmetic issue and at most a medical concern.

Broken capillaries
Broken capillaries develop on the face when rosacea and sun damage impact the skin.

Hemangioma
Hemangiomas (port wine stains) are congenital and benign. However, when located around the eye (orbit), hemangiomas may interfere with the development of the eye. If located around the perianal area, it may interfere with defecation. Port wine stain may be associated with internal involvement. In these cases, veins become a medical concern.
Varicose veins
Varicose veins may need more treatment than a laser treatment. Dr. Aspacio offers sclerotherapy to inject these veins with a sclerosing solution to eliminate these large, unattractive veins.
To reduce the appearance of spider veins on the face and body, Summerlin Dermatology offers noninvasive laser vein removal with the Cutera excelV or Syneron laser systems for men and women in the Las Vegas, NV area. In your private consultation, board-certified dermatologist Dr. Reuel Aspacio will create a personalized plan based on your unique needs and goals for your laser vein treatment.
Reviews
"My skin has never looked so fresh. Beautiful office and the most incredible customer service. Never a long wait. Dr. Reuel Aspacio works wonders! Ask for Trish-she is the best. Great energy and honest advice. Highly recommend...I'll never go anywhere else!"
- M.S. /
Yelp /
Aug 23, 2019
"Great staff"
- A.B. /
Google /
Aug 21, 2019
"Dr. Aspacio is my dude. I've been seeing him exclusively for over 12yrs, maybe longer. So this review is well over due. I keep returning because we've developed a relationship that is part respect, and part acknowledgment/acceptance of my optimism of follow through. I'm flaky, for lack of a better word. He knows, I know but we push forward anyway. I have temperamental skin, sometimes it looks like hell. Sometimes I wake up think.. "Not bad Vanida you look good girl." When it's bad I run back to Dr. Aspacio and he offers input and solutions and I usually take easiest route. He's coached me to take care of skin and has swayed me to do things I wouldn't imagine doing. I'm on a new treatment plan now and although I'm a tiny bit worried I know I'm in good hands. The office is nice and fancy, hell of an upgrade from there old Buffalo office days. There office sits in a huge plaza, offers plenty of parking. The office itself is spacious, modern, and clean. If your considering seeing a dermatologist, this is a awesome place. He's a cool dude, the office is great, wait time isn't bad..what more can you ask for?"
- V.S. /
Yelp /
Aug 20, 2019
"I love Dr. A. He really does an amazing job on my fillers. Trish his manager is amazing too! So friendly. Highly recommend here"
- B.M. /
Google /
Aug 17, 2019
"I love Dr. A. He really does an amazing job on my fillers. Trish his manager is amazing too! So friendly. Highly recommend here"
- B.J. /
Google /
Aug 15, 2019
Previous
Next
Laser vein removal treatments at Summerlin Dermatology can improve the appearance of small to medium-sized blood vessels that are on the face and body. Commonly known as spider veins, these blood vessels are typically not a medical problem but they are considered unattractive. Many people avoid certain clothing (like shorts and swimsuits) or use a large amount of makeup to try to hide these veins. Laser vein removal is best for patients who are in overall good health, do not have a history of blood clots, and are not pregnant.
There are multiple different modalities in treating veins. When telangiectasias are secondary to rosacea, a new cream is available to temporarily minimize the redness. Laser and electrocautery are a longer-term solution to the problem. For the legs, laser vein removal and sclerotherapy are available. Sclerotherapy is the process of injecting a solution to the vein. Lastly, when hemangiomas are enlarged and affecting a vital organ, a medical and surgical modality will be made available.
Laser vein treatments are performed in our Las Vegas, NV office as an outpatient procedure in about 20 – 40 minutes, depending on the size and number of areas being treated. During your laser vein procedure, you will lay comfortably in a private treatment room as the affected area is cleaned and prepared. If requested, a topical anesthetic can be applied before your treatment to lessen any potential discomfort. The handheld laser device is passed over the area so the energy can target the veins through a series of pulses without affecting the surrounding tissues. The vessel absorbs the laser energy, which collapses and closes the vessel wall. You will be able to leave our office right after the treatment to resume your normal activities.
After your laser vein removal treatment, you may experience bruising, swelling, and redness, but these symptoms should subside within 7 – 10 days. For faster healing, support or compression garments should be worn to improve your blood circulation. It's important to avoid prolonged sun exposure and you should apply sunscreen frequently to treated areas. Some patients may see visible improvements immediately but results will vary for each patient. During your initial consultation with Dr. Aspacio, realistic expectations will be discussed along with recommendations on how many sessions needed to achieve your best results. New spider veins will probably develop over time, so more treatments may be needed every few years.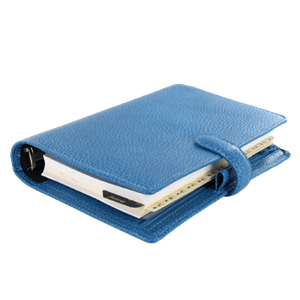 Instead of concealing or covering unwanted spider veins on your face or body, we invite you to try nonsurgical laser vein removal treatments at Summerlin Dermatology in Las Vegas, NV. Laser vein removal can improve the appearance of your skin and confidence in your appearance. During your consultation, Dr. Aspacio can assess your skin to create a laser vein treatment plan with the Cutera excelV or Syneron laser systems if it is the best treatment option for your specific cosmetic concerns.
Related Procedures