Veins are a natural component of our skin. Our aesthetics team at Summerlin Dermatology treats superficial veins like telangiectasias, spider or varicose veins, broken capillaries, or hemangiomas. Commonly found on the legs and face, spider veins are small, branching blood vessels that are visible through the skin. Caused by age, genetics, and other factors, spider veins can be red, blue, and purple, which makes them difficult to conceal. Pregnancy, trauma, birth control pills, and consistently standing for an extended time period may predispose a patient to enlarged veins on the legs. Spider veins usually progress over time and lead to greater visibility. It's important to seek treatment at the first signs of a superficial vein instead of waiting until they are much larger.
Telangiectasias
When telangiectasias enlarge or become more superficial veins, these spider-like veins are at least a cosmetic issue and at most a medical concern.

Broken capillaries
Broken capillaries develop on the face when rosacea and sun damage impact the skin.

Hemangioma
Hemangiomas (port wine stains) are congenital and benign. However, when located around the eye (orbit), hemangiomas may interfere with the development of the eye. If located around the perianal area, it may interfere with defecation. Port wine stain may be associated with internal involvement. In these cases, veins become a medical concern.
Varicose veins
Varicose veins may need more treatment than a laser treatment. Dr. Aspacio offers sclerotherapy to inject these veins with a sclerosing solution to eliminate these large, unattractive veins.
To reduce the appearance of spider veins on the face and body, Summerlin Dermatology offers noninvasive laser vein removal with the Cutera excelV or Syneron laser systems for men and women in the Las Vegas, NV area. In your private consultation, board-certified dermatologist Dr. Reuel Aspacio will create a personalized plan based on your unique needs and goals for your laser vein treatment.
Reviews
"Finding a new doctor you love of any specialty is like finding the best pair of jeans. I saw Ms Eriko NP and she was sooo great! She truly cares about my skincare issues. She engages in conversation and isn't in and out of a room in 2 mins! I highly recommend Summerlin Dermatology!"
- M.R. /
Yelp /
Dec 26, 2018
"You don't have to wait Long the Office is Comfortable the People are Nice"
- J.J. /
Google /
Dec 15, 2018
"THE best Dermatology place Vegas. Extremely professional while hilarious and personal at the same time.  I love Trish and Dr Aspacio.  Would never go anywhere else again. Thank you so much"
- J.T. /
Yelp /
Dec 14, 2018
"Summerlin Dermatology is the best Dermatology office in Las Vegas! If I could give this office 100 stars I would in a heartbeat. My grandparents have been patients of his for over 10 years. My papa had skin cancer that Dr. Aspacio removed successfully. My grandma is a Filipino woman who loves to garden and she developed Melasma, Dr. Aspacio knew the best way to help her. I personally started going to Dr. Aspacio In 2008, I had surgery on my arm and I ended up finding out that I develop keloids. I was very self conscious about my scar, my grandparents recommended that I see Dr. Aspacio and I'm so thankful that I did. Years later in 2017, my boyfriend has a consistent rash that he couldn't get rid of, then he started having fast unexpected hair loss. He went to numerous dermatology offices in Las Vegas and never found anything that helped. I finally convinced him to see my dermatologist he made an appointment to see Alice at Summerlin Dermatology. He said she was very professional and was very direct and to the point. Due to his Alopecia, Alice did injections at the site where he had hair loss and thankfully the hair grew back perfect. You'd never know he had hair loss! She prescribed a few things for the rash and he finally had results. He was happy and that made me happy! I couldn't be more thankful for this office in taking care of my family. I currently get my botox from Dr. Aspacio & I love my results, all thanks to Trish, she is their cosmetic coordinator and office manager. She has the most awesome personality. Every time I get to see her it's like catching up with family, I feel right at home. I work for another surgeon in Las Vegas and our patients can't say enough great things about Trish and everyone else at Summerlin Dermatology. I only trust Dr. Aspacio with my face! I highly HIGHLY recommend this office for any medical dermatology or cosmetic needs. (:"
- T.W. /
Yelp /
Dec 10, 2018
"Alice and staff are great! Thank you all!"
- J.H. /
Google /
Dec 08, 2018
Previous
Next
Laser vein removal treatments at Summerlin Dermatology can improve the appearance of small to medium-sized blood vessels that are on the face and body. Commonly known as spider veins, these blood vessels are typically not a medical problem but they are considered unattractive. Many people avoid certain clothing (like shorts and swimsuits) or use a large amount of makeup to try to hide these veins. Laser vein removal is best for patients who are in overall good health, do not have a history of blood clots, and are not pregnant.
There are multiple different modalities in treating veins. When telangiectasias are secondary to rosacea, a new cream is available to temporarily minimize the redness. Laser and electrocautery are a longer-term solution to the problem. For the legs, laser vein removal and sclerotherapy are available. Sclerotherapy is the process of injecting a solution to the vein. Lastly, when hemangiomas are enlarged and affecting a vital organ, a medical and surgical modality will be made available.
Laser vein treatments are performed in our Las Vegas, NV office as an outpatient procedure in about 20 – 40 minutes, depending on the size and number of areas being treated. During your laser vein procedure, you will lay comfortably in a private treatment room as the affected area is cleaned and prepared. If requested, a topical anesthetic can be applied before your treatment to lessen any potential discomfort. The handheld laser device is passed over the area so the energy can target the veins through a series of pulses without affecting the surrounding tissues. The vessel absorbs the laser energy, which collapses and closes the vessel wall. You will be able to leave our office right after the treatment to resume your normal activities.
After your laser vein removal treatment, you may experience bruising, swelling, and redness, but these symptoms should subside within 7 – 10 days. For faster healing, support or compression garments should be worn to improve your blood circulation. It's important to avoid prolonged sun exposure and you should apply sunscreen frequently to treated areas. Some patients may see visible improvements immediately but results will vary for each patient. During your initial consultation with Dr. Aspacio, realistic expectations will be discussed along with recommendations on how many sessions needed to achieve your best results. New spider veins will probably develop over time, so more treatments may be needed every few years.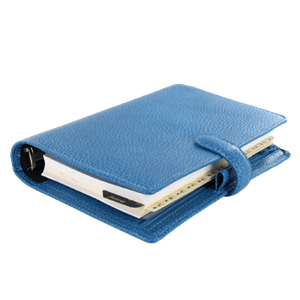 Instead of concealing or covering unwanted spider veins on your face or body, we invite you to try nonsurgical laser vein removal treatments at Summerlin Dermatology in Las Vegas, NV. Laser vein removal can improve the appearance of your skin and confidence in your appearance. During your consultation, Dr. Aspacio can assess your skin to create a laser vein treatment plan with the Cutera excelV or Syneron laser systems if it is the best treatment option for your specific cosmetic concerns.
Related Procedures