If you run your hands over your face, does your skin feel soft and smooth or rough like sandpaper? If rough, the top layer of your skin may be inundated with dead skin cells that are making your complexion dull and uneven. At Summerlin Dermatology in Las Vegas, NV, board-certified dermatologist Dr. Reuel Aspacio offers cosmetic services like noninvasive skin resurfacing with microdermabrasion. Fast and effective, microdermabrasion treatments remove the outer layer of dead and damaged skin, so your complexion is brighter and healthier. At Summerlin Dermatology, not only do we have the particle-free microdermabrasion, but we also have the HydraFacial® MD, which is a variation of microdermabrasion with an added infusion of peeling agents and antioxidants. This procedure can be used alone or with another cosmetic treatment, like a dermal filler or chemical peel, for more dramatic improvements. During your consultation, Dr. Aspacio will create a unique treatment plan for your specific skin concerns and cosmetic goals.
Reviews
"Love Alice when shes able to help me. They also give samples of barious brands that have been AMAZING on my skin"
- A.K. /
Google /
Oct 19, 2018
"Excellent care and competent staff."
- C.C. /
Google /
Oct 14, 2018
"Can't say enough great things about Trish and Dr. Aspacio!  They are a really great team and Trish is seriously hilarious.  They see you timely and can get you in quick for aesthetic/cosmetic.  Love Trish's honesty about any skin care regimen questions.  Her face is immaculate so I would absolutely take her advice and then some!  ;). Really great practice, great customer service and a wonderful experience all around!"
- S.C. /
Yelp /
Oct 02, 2018
"Before beginning this review, I took time to read several of the reviews posted.  A very mixed bag of issues and emotions.  Well, here is why I gave this group of working professionals a "5 STAR" rating. I was referred to Summerlin Dermatology by my so called medical PCP.  I had concern about a mole like growth on my back which appeared to  be getting larger.  I was concerned it could be cancerous.  I received a call from Summerlin Dermatology on 9/26/2018 regarding this referral.  It seemed they had a cancellation for that day and asked if this was convenient for me.  Yep.  Sure was.  However, I told the young lady on the phone, Daisy, I didn't want to sit there filling out new patient paperwork.  She explained their website with the on-line forms was down at the time and offered to email me the forms to complete before I arrived.  She was so upbeat and professional. When I arrived for my appointment (with my completed paperwork) I was greeted by, not one, but two front office staffers, Jose and Desiree.  They were professional with a smile.  Again, upbeat.  I signed in and waited about 10-15 minutes before I was taken into the examining room.  During my wait time I had the opportunity to chat with each of these individuals.  Very professional, yet not "starchy" if you know what I mean.  Real people with a job to do the best they can. I met with Dr. Aspacio and his assistant.  I felt at ease with both.  I told the doctor why I was there. Doctor Aspacio examined the mole growth. Then asked me for my cell phone.  He took a picture of this mole on my back.  It was not easy for me to see since it was on my back. He showed me the picture and explained that it was typical of getting older.  Such moles are common at "our age".  I laughed.  He even showed me a couple of areas where he has developed similar moles.  He made me feel at ease.  I was sooo relieved.   I have lived in Las Vegas for 43 years.  I am 67 years old with Medicare insurance.  If you want to experience REALLY BAD medical treatment just wait until you become a senior and on Medicare!  I thank heaven that Summerlin Dermatology was an outside referral and NOT part of my primary care network!!  I haven't seen my PCP in 2 years!  All I see are PAC's or a Nurse Practitioner!  Summerlin Dermatology, in my experience/opinion, is only 1 of 3 local medical facilities with whom I would consider professional, to the point and personable.   I would recommend them highly!!!"
- L.H. /
Yelp /
Sep 27, 2018
"Very knowledgeable professional and detailed.  The staff is very attentive and the doctor was incredibly informative taking the time to make sure I understood the procedure. When the results came in he recommended a plastic surgeon to do the surgery.  I really felt very confident in the diagnosis and appreciated everyone's help."
- S.S. /
Yelp /
Sep 20, 2018
Previous
Next
Microdermabrasion treatments can improve the appearance of surface skin blemishes including uneven texture, dull skin tone, fine lines, clogged pores, sun damage, and scars. It is safe for people of all skin tone and type that want healthier, clearer skin. These treatments are most often performed on the face, but it can also benefit your hands, neck, and chest. This procedure should not be performed on skin that has an open wound or if you have a chronic condition, like severe acne or rosacea.
Microdermabrasion treatments are performed in our office after a thorough consultation to determine what services will provide your best results. For the treatment, you will relax in a comfortable chair as your skin is cleaned and prepared. The microdermabrasion handpiece will pass over your skin as the tool both polishes and vacuums the crystals and dead skin. While the treatment feels odd, it should not be painful, so you wouldn't need a numbing cream or local anesthesia. The microdermabrasion will be applied evenly over the chosen areas, with more care and sensitivity around the eyes. Once the treatment is complete, the skin will be lightly cleansed to remove any residue before a moisturizer, selected for your skin type with sun protection, is applied.
After a microdermabrasion treatment, you can resume your normal activities as long as you wear sunscreen or another form of sun protection since your skin will be sensitive. Your face should feel smoother and your tone should be brighter and more even. To maintain your results, Dr. Aspacio recommends getting these procedures every 4 – 6 weeks. Many Summerlin Dermatology patients notice that after microdermabrasion treatments, their home skin care products (especially lotions and creams) absorb more easily into their skin for better results.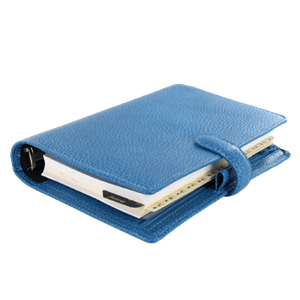 Uncover your brightest, healthiest complexion with microdermabrasion treatments at Summerlin Dermatology. Schedule a consultation with Dr. Aspacio to learn more about the benefits of microdermabrasion or other skin resurfacing services at our Las Vegas, NV office.
Related Procedures