About Microneedling with PRP
Microneedling is a procedure that punctures tiny holes into the skin on your face, neck, or chest to stimulate skin repair. As an added benefit, your own platelet-rich plasma (PRP) can be applied to the same area to further help tissue heal and allow the skin to grow new cells. These two treatments together are often referred to as the vampire facial and can reduce the appearance of scars, fine lines, wrinkles and dark spots, large pores, and other skin issues. The texture of your skin can be greatly improved to appear smoother and more even without damaging the skin. If you would like to learn more about the microneedling with PRP treatment, contact Summerlin Dermatology in Las Vegas, NV to schedule a one-on-one consultation with our board-certified dermatologist Dr. Reuel Aspacio.
Reviews
"Finding a new doctor you love of any specialty is like finding the best pair of jeans. I saw Ms Eriko NP and she was sooo great! She truly cares about my skincare issues. She engages in conversation and isn't in and out of a room in 2 mins! I highly recommend Summerlin Dermatology!"
- M.R. /
Yelp /
Dec 26, 2018
"You don't have to wait Long the Office is Comfortable the People are Nice"
- J.J. /
Google /
Dec 15, 2018
"THE best Dermatology place Vegas. Extremely professional while hilarious and personal at the same time.  I love Trish and Dr Aspacio.  Would never go anywhere else again. Thank you so much"
- J.T. /
Yelp /
Dec 14, 2018
"Summerlin Dermatology is the best Dermatology office in Las Vegas! If I could give this office 100 stars I would in a heartbeat. My grandparents have been patients of his for over 10 years. My papa had skin cancer that Dr. Aspacio removed successfully. My grandma is a Filipino woman who loves to garden and she developed Melasma, Dr. Aspacio knew the best way to help her. I personally started going to Dr. Aspacio In 2008, I had surgery on my arm and I ended up finding out that I develop keloids. I was very self conscious about my scar, my grandparents recommended that I see Dr. Aspacio and I'm so thankful that I did. Years later in 2017, my boyfriend has a consistent rash that he couldn't get rid of, then he started having fast unexpected hair loss. He went to numerous dermatology offices in Las Vegas and never found anything that helped. I finally convinced him to see my dermatologist he made an appointment to see Alice at Summerlin Dermatology. He said she was very professional and was very direct and to the point. Due to his Alopecia, Alice did injections at the site where he had hair loss and thankfully the hair grew back perfect. You'd never know he had hair loss! She prescribed a few things for the rash and he finally had results. He was happy and that made me happy! I couldn't be more thankful for this office in taking care of my family. I currently get my botox from Dr. Aspacio & I love my results, all thanks to Trish, she is their cosmetic coordinator and office manager. She has the most awesome personality. Every time I get to see her it's like catching up with family, I feel right at home. I work for another surgeon in Las Vegas and our patients can't say enough great things about Trish and everyone else at Summerlin Dermatology. I only trust Dr. Aspacio with my face! I highly HIGHLY recommend this office for any medical dermatology or cosmetic needs. (:"
- T.W. /
Yelp /
Dec 10, 2018
"Alice and staff are great! Thank you all!"
- J.H. /
Google /
Dec 08, 2018
Previous
Next
A great candidate for microneedling with PRP would be anyone looking to change the appearance or texture of the surface of their face. Dry skin, uneven skin tone, rough texture, age spots, loose skin, wrinkles, acne, and scarring are all skin conditions that could benefit from a microneedling with PRP. This treatment can also be used to help combat the effects of sun damage that may have caused your skin to have a rough texture or hyperpigmentation.
Prior to the microneedling section of your treatment, someone from our medical staff will draw your blood to start the PRP process. The drawn blood will then be taken to our lab for the separation process where your stem cells, platelets, and growth factors will be condensed into PRP by a centrifuge. For the microneedling treatment, Summerlin Dermatology uses a state-of-the-art technology in the Eclipse MicroPen to create tiny holes in your skin. The small needles used will not damage your skin but will instead help stimulate the production of collagen. Once the microneedling is complete, the PRP serum will be applied to the skin to sink in. After the PRP is fully absorbed, we will remove the serum and cleanse your skin.
Following your microneedling with PRP treatment, you may experience some normal effects such as bruising, swelling, and redness. We recommend that you do not wear makeup, use abrasive skin cleansers, or submerge in a swimming pool for approximately 72 hours post-treatment. These activities can expose your skin to harsh chemicals and bacteria, which could lead to adverse reactions. You should also reduce sun exposure or use protective measures when going outside. Final results are typically seen within several weeks as the skin works to repair and heal itself.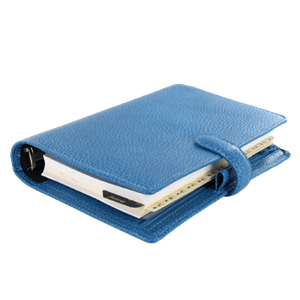 PRP Can Revitalize Your Skin
Microneedling with PRP at Summerlin Dermatology can be very beneficial for patients looking to rejuvenate the look and feel of their skin. It can help to make skin look younger, smoother, and firmer. We invite you to learn more about this treatment by talking to one of our certified medical aestheticians or by scheduling a consultation at our Las Vegas, NV facility today.
Related Procedures