About Photodynamic Therapy
When managing a skin condition like actinic keratoses, there may be a time when a more intensive approach needs to take place. Board-certified dermatologist Dr. Reuel Aspacio targets precancerous cells and sun damage with a topical photosensitizing agent applied to the treatment area and coupled with blue light therapy. At Summerlin Dermatology, we provide PDT treatments in our Las Vegas, NV office.
The most important factors in minimizing the risks of skin cancer are by sun avoidance and the use of sun protection. Getting the help you need by an experienced dermatologist, like Dr. Aspacio, increases your chances of improving your skin's health and combating the malignancy. Once a diagnosis is established, Dr. Aspacio will discuss the appropriate treatments for you. If needed, he will work with multiple specialists and/or oncologists to give you the best possible treatment at this stage of your skin's condition. Make an appointment for a consultation today.
The topical solution Levulan, in conjunction with an innovative blue light therapy, is an excellent treatment for actinic keratoses, which are precancerous lesions caused by continued exposure to the sun. We can set up an appointment for Levulan therapy to prevent the condition from becoming cancerous. We are proud to be on the cutting edge of this new treatment option.
Reviews
"Finding a new doctor you love of any specialty is like finding the best pair of jeans. I saw Ms Eriko NP and she was sooo great! She truly cares about my skincare issues. She engages in conversation and isn't in and out of a room in 2 mins! I highly recommend Summerlin Dermatology!"
- M.R. /
Yelp /
Dec 26, 2018
"You don't have to wait Long the Office is Comfortable the People are Nice"
- J.J. /
Google /
Dec 15, 2018
"THE best Dermatology place Vegas. Extremely professional while hilarious and personal at the same time.  I love Trish and Dr Aspacio.  Would never go anywhere else again. Thank you so much"
- J.T. /
Yelp /
Dec 14, 2018
"Summerlin Dermatology is the best Dermatology office in Las Vegas! If I could give this office 100 stars I would in a heartbeat. My grandparents have been patients of his for over 10 years. My papa had skin cancer that Dr. Aspacio removed successfully. My grandma is a Filipino woman who loves to garden and she developed Melasma, Dr. Aspacio knew the best way to help her. I personally started going to Dr. Aspacio In 2008, I had surgery on my arm and I ended up finding out that I develop keloids. I was very self conscious about my scar, my grandparents recommended that I see Dr. Aspacio and I'm so thankful that I did. Years later in 2017, my boyfriend has a consistent rash that he couldn't get rid of, then he started having fast unexpected hair loss. He went to numerous dermatology offices in Las Vegas and never found anything that helped. I finally convinced him to see my dermatologist he made an appointment to see Alice at Summerlin Dermatology. He said she was very professional and was very direct and to the point. Due to his Alopecia, Alice did injections at the site where he had hair loss and thankfully the hair grew back perfect. You'd never know he had hair loss! She prescribed a few things for the rash and he finally had results. He was happy and that made me happy! I couldn't be more thankful for this office in taking care of my family. I currently get my botox from Dr. Aspacio & I love my results, all thanks to Trish, she is their cosmetic coordinator and office manager. She has the most awesome personality. Every time I get to see her it's like catching up with family, I feel right at home. I work for another surgeon in Las Vegas and our patients can't say enough great things about Trish and everyone else at Summerlin Dermatology. I only trust Dr. Aspacio with my face! I highly HIGHLY recommend this office for any medical dermatology or cosmetic needs. (:"
- T.W. /
Yelp /
Dec 10, 2018
"Alice and staff are great! Thank you all!"
- J.H. /
Google /
Dec 08, 2018
Previous
Next
Select candidates for PDT will have lighter to fair skin coloring with visible sun damage. Patients with actinic keratosis can use PDT to treat the scaly spots associated with the skin condition. Dr. Aspacio typically does not suggest PDT for patients who have:
Any type of light sensitivities
A prescribed medication that makes the patient's skin more sensitive to light
A medical condition, systemic lupus erythematosus (SLE), or a blood disorder
Of course, the best way to see if you qualify for PDT is to consult with Dr. Aspacio. He will ask you about your past and present medical history, your allergies, what medication you are currently taking, and much more to get to know you better.
A member of our aesthetics team will escort you to one of our treatment rooms prepared with the blue light therapy equipment. Your skin will be cleaned and prepared for the application of the topical medication (Levulan) on the epidermis (top layer of skin). The medication has to be absorbed into your skin for about 1 – 3 hours. Then you will be exposed to the blue light therapy for 5 – 15 minutes.
The PDT therapy may make your skin feel warm to hot with some tingling or stinging sensation during the session. We will do our best to keep you comfortable while maintaining the integrity of the treatment.
We will make sure you are protected with sunscreen before you walk out the door to resume your day. It is in your best interest to stay out of direct sunlight for 24 – 48 hours. During this time, you may feel like you have a sunburn in the area of treatment. It is also possible for you to experience some swelling, blistering, and crusting. Dr. Aspacio will tell you how many treatments you will need and how far apart during a treatment planning session.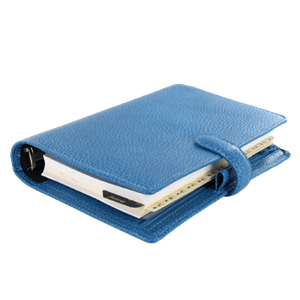 Plan Your Procedure
Procedure Recovery Location

Outpatient
Contact Us
Let's discuss Options With PDT
Visit Summerlin Dermatology or call to make an appointment today. Letting irritating and painful skin conditions grow unattended may make them worse over time. It is better to visit us today and feel better about yourself tomorrow. Dr. Aspacio can help you obtain healthier skin through this restorative PDT treatment. Contact Dr. Aspacio today to schedule an appointment for an evaluation of your skin and review your treatment options today.
Related Procedures