Veins are a natural component of our skin. When veins enlarge on the face and legs, like spider veins or telangiectasias, they are usually blue, purple, or red and become visible as they grow into branching patterns. Telangiectasia may be caused by hormonal changes, obesity, genetics, blood clots, a medical condition, and medications. This is mostly a cosmetic issue for our patients, however, it can potentially be a medical concern that should be evaluated by a doctor.
Las Vegas, NV board-certified dermatologist and expert injector Dr. Reuel Aspacio offers sclerotherapy to reduce or eliminate the appearance of spider veins on the face and body. Sclerotherapy is the process of injecting a sclerosing solution into each vein in the treatment area, which will make the veins collapse and ready to be reabsorbed by the body. Blood flow will naturally reroute to the healthy veins. Treated veins will not return, but it will not prevent new veins from appearing in the future. We are ready to help you learn more about sclerotherapy in a consultation at Summerlin Dermatology.
Reviews
"My visits went extremely well each time I went. Not to long of a wait and everyone was so professional and kind."
- K.S. /
Google /
Apr 29, 2019
"Wait time was reasonable. Very attentive to my concerns."
- C.B. /
Google /
Apr 25, 2019
"Dr. Aspacio is the best! My last dermatologist did my annual skin check so quickly that I was worried about something being missed. It was a joke. But Dr. Aspacio takes his time and does an extremely thorough check, explaining what he is seeing as he goes. I feel confident now when I leave there that I'm getting what I need. This doctor is a keeper! In addition, his attitude and friendly, warm demeanor make the visit a joy. One last thing...everyone else from the office staff to his assistant are also very friendly and efficient. I am so glad I switched to this doctor and can recommend the place without any hesitation."
- J.L. /
Google /
Apr 18, 2019
"First time I had an appointment with the doctor. He was very nice and very interested in what I wanted to have done. I will definitely go back to him."
- Anonymous /
Healthgrades /
Apr 05, 2019
"This is by far the best medical practice experience I've had since living in Las Vegas for a year. I believe my RN was Alice Dreyfus. She spent time with me and was personal. A quality so rare to find these days in the medical field. She went over all of my concerns with me. The office was clean, neat, professional. I will definitely be back. Thank you Summerlin Derm. for you professionalism, kindness, and customer service. Keep it up."
- M.D. /
Yelp /
Apr 03, 2019
Previous
Next
Sclerotherapy is best for patients who have small to medium blood vessels that are visible through the skin of their face and body. Typically, these spider veins are most prominent on the thighs and lower legs, so patients may avoid wearing shorts, swimsuits, or other clothing that don't cover their spider veins. Sclerotherapy patients should be in good general health before their treatment to avoid complications. Patients should not be pregnant or have a history of blood clots.
Sclerotherapy can be performed in one of our treatment rooms quickly and without any anesthesia. The spider veins being treated will be identified, and the skin will be sanitized with alcohol. A fine gauge needle will be inserted into the vein and the sclerosing solution will be applied. The needle will be removed and a bandage will be applied to the injection site to stop any minor bleeding. This process will be repeated until all spider veins have been treated.
We also have lasers treatments that also remove the veins without the need for time out of your busy schedule.
After sclerotherapy, you will be able to leave and resume all normal activities. You may notice some bruising, inflammation, or redness in the treated areas, but this should subside naturally. Compression garments for the legs will be recommended by Dr. Aspacio to help blood circulation after your treatment for faster, better results. It may take some time for the sclerosing solution to work, but eventually the treated veins should shrink, turn white, and then fade or disappear. You may need two or more treatments to achieve optimal results, but most patients are pleased with their improvements after one treatment.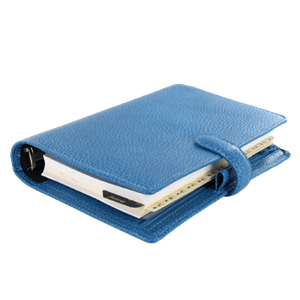 The branching spider veins on your face and body can be frustrating as they get worse over time, so learn more about sclerotherapy at Summerlin Dermatology in Las Vegas, NV to eliminate your problem. Dr. Aspacio can help you create a custom treatment plan with sclerotherapy and talk about other cosmetic services that will help you look and feel your best.
Related Procedure