Keratosis pilaris is a harmless rash (and genetic condition) that manifests as tiny discolored bumps around the hair follicles on the cheeks, upper arms, thighs and/or buttocks. These bumps typically resemble small pimples and can create a coarse texture on the affected area. Some say this skin condition also resembles the look of goosebumps. Though there is no direct cure for keratosis pilaris, there is treatment available to reduce its appearance. Usually those with dry skin, who live in a dry climate, or swim often suffer from this skin condition. People of all ages can get keratosis pilaris, but it is common in children and young adults. Keratosis pilaris is also common among those who additionally suffer from eczema. At Summerlin Dermatology in Las Vegas, NV, Dr. Reuel Aspacio can assist with diagnosing this condition and minimizing the symptoms.
Most people do not even know they have the condition until they move to a dry, arid environment such as Las Vegas. The mainstay of therapy is keeping the skin moist and hydrated. When this fails, we at Summerlin Dermatology may be able to help you using a professional-grade medical skin care regimen, prescription creams, microdermabrasion, HydraFacialMD, and/or chemical peels.
Actinic keratosis
Actinic keratosis (AK) is a small, rough spot occurring on the skin as a result of chronic sun exposure. They are usually red in color, but may be dark brown and associated with sensitivity when touched. Also known as solar keratosis, actinic keratosis may lead to skin cancer. The key to management of actinic keratosis is prevention. Daily use of sunscreen and a sun protection device minimize the development of actinic keratosis. Treatment options include topical medications such as imiquimod, ingenol mebutate, and five fluorouracil. Procedures are also available — cryotherapy, photodynamic therapy, photofacials, and medical-grade chemical peels.
Seborrheic keratosis
Also known colloquially known as "barnacles," seborrheic keratosis (SK), are flesh-colored to dark lesions on the trunk, face, scalp, and extremities. Some doctors may mistake them to be moles. These are noncancerous lesions and many opt to observe them. Dermatosis papulosa nigra is a form of seborrheic keratosis typically located on the face primarily around the eyes of patients of color. Although seborrheic keratosis is benign, development of multiple lesions in a short period of time may be a sign of internal malignancy. The lesions of seborrheic keratosis do not require any treatment. However, if the lesions are irritated or cosmetically unappealing to you, they may need treatment for a number of ways.
Reviews
"Love Alice when shes able to help me. They also give samples of barious brands that have been AMAZING on my skin"
- A.K. /
Google /
Oct 19, 2018
"Excellent care and competent staff."
- C.C. /
Google /
Oct 14, 2018
"Can't say enough great things about Trish and Dr. Aspacio!  They are a really great team and Trish is seriously hilarious.  They see you timely and can get you in quick for aesthetic/cosmetic.  Love Trish's honesty about any skin care regimen questions.  Her face is immaculate so I would absolutely take her advice and then some!  ;). Really great practice, great customer service and a wonderful experience all around!"
- S.C. /
Yelp /
Oct 02, 2018
"Before beginning this review, I took time to read several of the reviews posted.  A very mixed bag of issues and emotions.  Well, here is why I gave this group of working professionals a "5 STAR" rating. I was referred to Summerlin Dermatology by my so called medical PCP.  I had concern about a mole like growth on my back which appeared to  be getting larger.  I was concerned it could be cancerous.  I received a call from Summerlin Dermatology on 9/26/2018 regarding this referral.  It seemed they had a cancellation for that day and asked if this was convenient for me.  Yep.  Sure was.  However, I told the young lady on the phone, Daisy, I didn't want to sit there filling out new patient paperwork.  She explained their website with the on-line forms was down at the time and offered to email me the forms to complete before I arrived.  She was so upbeat and professional. When I arrived for my appointment (with my completed paperwork) I was greeted by, not one, but two front office staffers, Jose and Desiree.  They were professional with a smile.  Again, upbeat.  I signed in and waited about 10-15 minutes before I was taken into the examining room.  During my wait time I had the opportunity to chat with each of these individuals.  Very professional, yet not "starchy" if you know what I mean.  Real people with a job to do the best they can. I met with Dr. Aspacio and his assistant.  I felt at ease with both.  I told the doctor why I was there. Doctor Aspacio examined the mole growth. Then asked me for my cell phone.  He took a picture of this mole on my back.  It was not easy for me to see since it was on my back. He showed me the picture and explained that it was typical of getting older.  Such moles are common at "our age".  I laughed.  He even showed me a couple of areas where he has developed similar moles.  He made me feel at ease.  I was sooo relieved.   I have lived in Las Vegas for 43 years.  I am 67 years old with Medicare insurance.  If you want to experience REALLY BAD medical treatment just wait until you become a senior and on Medicare!  I thank heaven that Summerlin Dermatology was an outside referral and NOT part of my primary care network!!  I haven't seen my PCP in 2 years!  All I see are PAC's or a Nurse Practitioner!  Summerlin Dermatology, in my experience/opinion, is only 1 of 3 local medical facilities with whom I would consider professional, to the point and personable.   I would recommend them highly!!!"
- L.H. /
Yelp /
Sep 27, 2018
"Very knowledgeable professional and detailed.  The staff is very attentive and the doctor was incredibly informative taking the time to make sure I understood the procedure. When the results came in he recommended a plastic surgeon to do the surgery.  I really felt very confident in the diagnosis and appreciated everyone's help."
- S.S. /
Yelp /
Sep 20, 2018
Previous
Next
Keratosis pilaris is caused by the buildup of fibrous proteins called keratin, which protects the skin from infection. Keratin is produced near the hair shaft just under the skin. The spots formulated on the skin are irritated hair follicles. This irritation of the swollen hair glands results in a production of small bumps on the surface of your skin. Keratosis pilaris is not contagious and is thought to be an inherited skin condition. It is commonly seen among those who also suffer from eczema, dry skin, hay fever, or asthma.
Keratosis pilaris can occur at any age, but it's more common in children. Signs and symptoms include:
Painless tiny bumps typically on the cheeks, upper arms, thighs, or buttocks
Dry, rough skin on the areas with bumps
Worsening when seasonal changes cause low humidity and dry conditions
Sandpaper-like bumps resembling gooseflesh
Dr. Aspacio can prescribe a 7 – 10-day course of a medium potency, emollient-based steroid cream to be applied once or twice every day to address the red bumps. Once the inflammation has ceased, the rough bumps may be treated with a routine prescription of either 2 – 3% salicylic acid or 20 – 40% urea cream. Intermittent dosing of topical retinoids (e.g., weekly or biweekly) seems to be quite effective and well tolerated. After the initial clearing up with stronger medications, patients may then be placed on a milder maintenance program.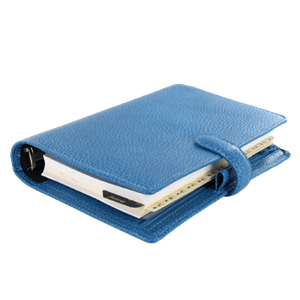 Smoother Skin, Superior Care
Even though keratosis pilaris is not painful, the appearance of it on the skin can be embarrassing. Don't allow this condition to control your self-confidence when there are various treatments available to help improve its appearance. Our exceptionally skilled staff at Summerlin Dermatology can help diagnosis keratosis pilaris and lead you on the road to smoother skin. Contact our office today to schedule your consultation or to learn more.
Related Procedures