Lupus is an autoimmune disorder with a spectrum of manifestations, which primarily affects the skin and most major organ systems of the body. Sometimes, the only visible symptom of lupus is the rash it leaves on the skin. Dr. Reuel Aspacio at Summerlin Dermatology sees the skin as a window to your health. He is a board-certified dermatologist who has decades of experience treating men and women with autoimmune disorders for rashes on the scalp and skin. The skin damage caused by lupus can leave a patient with scarring, which can be particularly distressing for patients with facial rashes. Seeing a dermatologist for the lupus rash is beneficial as Dr. Aspacio can help you manage your skin care during lupus flare-ups to lessen the degree of scarring that can occur on the skin. We offer private consultations in our office in Las Vegas, NV for patients of all ages.
Reviews
"I love this place, the staff are friendly and helpful,  and most importantly, professional.  I'm very self conscious about my acne, and the doctor was able to address my skin issues without making me feel terrible or that it's my fault.  I'm very excited to see the results of the regimen I'm on and so thankful to be able to start a resolution to this 4 year long problem.  Also trish is hilarious!  Am highly recommending this place to people."
- M.B. /
Yelp /
Sep 13, 2018
"they take care of you"
- R.R. /
Google /
Sep 09, 2018
"Very clean and efficient, the staff was very knowledgeable, welcoming, and warm. I will go back!"
- D.M. /
Facebook /
Sep 08, 2018
"My experience at Summerlin Derm has been great so far. Also Mechelle is amazing! She was super informative, caring and funny. I will definitely be back!"
- D.S. /
Google /
Sep 07, 2018
"Great office and staff. Will keep coming back."
- M.P. /
Facebook /
Aug 31, 2018
Previous
Next
The lupus rash is caused by an autoimmune disorder. More common in women, an autoimmune disorder is characterized by dysregulation of the immune system as it attacks healthy cells. You may not know that you have lupus until a doctor sees your cutaneous manifestation (skin rash). When Dr. Aspacio suspects that lupus is causing the outbreaks, he will recommend you see your primary physician to confirm your diagnosis of lupus. UV rays and sun overexposure, medications, stress, and illness can all trigger and exacerbate symptoms of lupus, but they are not the cause.
While lupus can only be "seen" by the cutaneous skin rash, there are many ways it manifests for a patient. You may have heard lupus as the "butterfly rash" because it appears across the bridge of the nose and spreads out on the cheeks like wings. It is a flat, reddish rash that can cause skin damage that leads to scarring. Other forms of lupus may be:
Discoid lupus
Discoid lupus (DL), the mildest form of lupus, is typically limited to the skin. In some, however, it may precede the development of systemic lupus. DL typically presents as a red rash on the scalp and body. Long-standing discoid lupus may cause an indentation, scarring, discoloration, and hair loss.
Systemic lupus erythematosus
Systemic lupus erythematosus (SLE), on the other hand, may affect the blood, joints, kidneys, heart, or lungs by causing inflammation, pain, swelling, accumulation of fluid, and more. Patients with this form of lupus are generally chronically ill and require significant medical interventions to stay well.
Managed by both dermatologist and rheumatologist, systemic lupus may be controlled by a number of topical and oral medications. At your consultation, Dr. Aspacio will discuss ways to manage and minimize exacerbation of your lupus using over-the-counter therapies with topical and oral medications. Diet, exercise, and lifestyle modifications may be necessary as well.
It is also very important to not dry out your skin and use a moisturizer. As always, we recommend all our patients use sunscreen to protect their skin. However, with our lupus patients, sunscreen usage is essential to limit a triggered flare-up if there is no way to avoid being in the sun. When you develop a routine to protect yourself from the sun, you will find your skin is much healthier.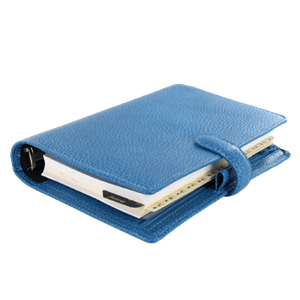 Beautiful skin is within reach at Summerlin Dermatology with the management and treatment of a lupus rash. Let our aesthetics team help you soothe your skin when it is inflamed with the lupus rash and limit scarring. To get your skin condition properly assessed to determine the best treatment options for lupus, give us a call at Summerlin Dermatology to schedule your appointment.
Related Procedures