Rosacea, a skin condition that causes the skin to appear red and inflamed, is typically presented around the nose and cheeks. It can often be mistaken for other skin conditions but can be treated and managed if diagnosed properly. Summerlin Dermatology in Las Vegas, NV uses several advanced solutions, including laser therapy, to lighten the skin and reduce the symptoms of this chronic disease. Rosacea can occur to almost anyone, but it's most common among middle-aged to older women with fair skin. This is a skin condition with no real cure, but it can be managed. If left untreated, it can worsen and harden the skin over time, causing symptoms to return and flare up for days or weeks. Our board-certified dermatologist, Dr. Reuel Aspacio, will assess your skin for rosacea and develop a custom treatment plan to help keep the symptoms at a minimum.
Reviews
"Awesome! They helped clear up my eczema! I've been struggling with eczema since I was 5 years old but it's gotten worse over the past few years, so coming here I was hesitant because I've gone to a doctor about my eczema and was prescribed something that burned and was very discomforting, after that experience I've just dealt with it and tried natural remedies. But I am so glad I decided to try this place out! My prescription was not pricey they made sure of that and my eczema was clearing up within 2 weeks! There was no discomfort using it and after a month it seemed to be completely cleared up. I am so grateful for them! I haven't seen my skin this clear in so long! Thank you!"
- L.L. /
Google /
May 24, 2019
"I was suffering from acne scars and got treat at this clinic. I met Pamela, she did my PRP treatment. She is very helpful and provides genuine opinions about best suitable treatments. I saw amazing results with Microneedling PRP."
- M.S. /
Google /
May 17, 2019
"Awesome Doctor - Hi. I just left one review but found the need to leave another. The staff at summerlin dermatology is awesome. From Jose and the girls at the front to my great coordinator Trish Hoffman. Every time I feel the need to get refreshed, and believe me at my age (65) its a lot I call the friendly staff at Summerlin Dermatology and Trish calls me back within minutes to schedule me in, when I can fit in. She is the greatest. She assist Dr. Aspacio before he comes in to inject botox and fillers I need. Very knowledgable, she always knows what I need done and never tries to upsale me. She gets me prepared for Dr. Aspacio and listens to what I what and makes suggestions for me which are always the right ones. I love Trish, she is the best and between the two of them I feel confident and revived when they are through. Dr Aspacio, magic fingers, is the best injecter I've been to. He is always LAUGHING AND smiling and he prepares you by marking his spots beforehand to prepare for the injections. A very knowledgable, professional doctor, I also come in on the skin side to get checked once a year to make sure nothing is cancerous, and he is efficient and doesn't leave any parts unchecked. I have been coming here for 5 years, if not longer now, and highly recommend his conviently located office on W Sahara, which is easy to get in and out off. The whole staff, is awesome and friendly and tries to have you leave satisfied. I love you guys, and Especially Trish and DR. Aspacio, who giggles all the time. Thankyou Yvonne"
- Anonymous /
Vitals /
May 07, 2019
"Awesome. I highly recommend a visit to this office - First. As soon as you enter Dr Aspacio's office you are greeted with smiles from all of the front staff. Jose and the girls are always friendly and down to earth. I have been coming here for a few years now and have always been treated quickly, professionally and with a smile. I usually get injections by Dr. Aspacio so his coordinator Trisha Hoffman always handles my needs. She is so upbeat, pleasant and caters to my needs. She never pushes treatments on me I don't need and listens to what I really want. Trisha is absolutely the greatest and very knowledgable in her profession. Now Dr Aspacio, is another thing. He giggles, and laughs every time I come in. He is the greatest injector, always gentle, especially since My face is sensitive to needles, and at my age (65) I need a lot. He looks at your face, marks where you need it and uses his gentle hands to inject the fillers. I love these two, they are quit the team. I recommend Dr Aspacio as he is absolutely wonderful, from entering his office to leaving. And Trish is the greatest. She takes care of everything that you need so when you leave you feel satisfied that you got your monies worth. I highly recommend a visit to this office. Dr Aspacio is also very thorough in inspecting your body for any cancerous moles or sun issues which I get checked every year, on the dermatology side. There is also a skin esthetician for any of your skin treatments, like obagi. I will continue to go toothier office which is conviently located on W Sahara and easy to get to. Thankyou you guys for all you do. Yvonne"
- F. /
RealSelf /
May 07, 2019
"My visits went extremely well each time I went. Not to long of a wait and everyone was so professional and kind."
- K.S. /
Google /
Apr 29, 2019
Previous
Next
While the exact cause of rosacea is unknown, Dr. Aspacio believes that it's caused by a combination of hereditary and environmental factors. People of Celtic or Scandinavian ancestry seem to have a higher incidence of rosacea. Patients usually have other family members who suffer from either rosacea or severe acne. People who are prone to have bad acne have a higher risk of developing rosacea. Scientists believe that immune system overreactions can cause rosacea, especially when the immune system overreacts to a certain bacterium or a mite. These theories, however, haven't been completely validated.
There are a large number of factors that can aggravate rosacea since they increase the blood flow to the surface of the skin. These can include alcohol, spicy foods, hot beverages, sunlight, extreme temperatures, hot baths or showers, stress, embarrassment or anger, strenuous exercise, and certain medications.
Symptoms of rosacea can vary from mild to severe. The tell-tale sign of rosacea is facial redness. In most patients, the central portion of the face is noticeably red. The small blood vessels of the nose and cheeks can swell and become visible. Other symptoms include red and swollen bumps on the face that look similar to acne. Sometimes the bumps are pus-filled. The skin can also feel hot and tender to the touch. Approximately half of rosacea sufferers have eye problems, such as eye irritation, dryness, and reddened, swollen eyelids. In rare cases, a patient's nose will appear enlarged because rosacea can cause the skin around the nose to thicken, which results in a bulbous appearance.
Though there is no cure for rosacea, there are a number of treatment options available, including antibiotics that help with inflammation. You can use the medication in a pill form or as a cream, lotion, or gel. Pills tend to be more effective in the short-term but can trigger more side effects. If antibiotics aren't effective, acne drugs such as isotretinoin have proven to work for some patients. Surgery might be required in cases where the symptoms become permanent, such as enlarged blood vessels or redness that won't go away with other treatments. Laser surgery or electrosurgery can be used to reduce the appearance of blood vessels and remove excessive tissue buildup around the nose.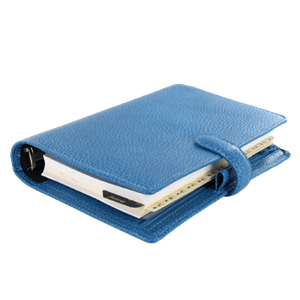 Rosacea not only has physical symptoms, but emotional ones as patients are often self-conscious in public and avoid social situations because of the redness. If you believe you have rosacea, please call Summerlin Dermatology to schedule a consultation so that you can put your best face forward today. Our team is knowledgeable on cutting-edge treatments and offers hope and help.
Related Procedures