Shingles is a skin condition that represents itself as an itchy, throbbing skin rash brought on by the varicella-zoster virus. This is the same virus that causes chickenpox. Award-winning, board-certified dermatologist Dr. Reuel Aspacio and his team of Las Vegas, NV certified aestheticians treat shingles, which can appear anywhere on the body. In most instances, shingles appear on the torso or on the side of the face as a line of blisters. While it is more common for older adults to develop shingles, it can also affect teens and young adults. Most patients with a single bout of shingles will not experience the condition recurrently. However, it can return for some. Researchers believe that shingles are caused by a weakened immune system or a disruption within the nervous system. Our skilled and knowledgeable staff is able to efficiently manage shingles and/or a recurrence.
Reviews
"Finding a new doctor you love of any specialty is like finding the best pair of jeans. I saw Ms Eriko NP and she was sooo great! She truly cares about my skincare issues. She engages in conversation and isn't in and out of a room in 2 mins! I highly recommend Summerlin Dermatology!"
- M.R. /
Yelp /
Dec 26, 2018
"You don't have to wait Long the Office is Comfortable the People are Nice"
- J.J. /
Google /
Dec 15, 2018
"THE best Dermatology place Vegas. Extremely professional while hilarious and personal at the same time.  I love Trish and Dr Aspacio.  Would never go anywhere else again. Thank you so much"
- J.T. /
Yelp /
Dec 14, 2018
"Summerlin Dermatology is the best Dermatology office in Las Vegas! If I could give this office 100 stars I would in a heartbeat. My grandparents have been patients of his for over 10 years. My papa had skin cancer that Dr. Aspacio removed successfully. My grandma is a Filipino woman who loves to garden and she developed Melasma, Dr. Aspacio knew the best way to help her. I personally started going to Dr. Aspacio In 2008, I had surgery on my arm and I ended up finding out that I develop keloids. I was very self conscious about my scar, my grandparents recommended that I see Dr. Aspacio and I'm so thankful that I did. Years later in 2017, my boyfriend has a consistent rash that he couldn't get rid of, then he started having fast unexpected hair loss. He went to numerous dermatology offices in Las Vegas and never found anything that helped. I finally convinced him to see my dermatologist he made an appointment to see Alice at Summerlin Dermatology. He said she was very professional and was very direct and to the point. Due to his Alopecia, Alice did injections at the site where he had hair loss and thankfully the hair grew back perfect. You'd never know he had hair loss! She prescribed a few things for the rash and he finally had results. He was happy and that made me happy! I couldn't be more thankful for this office in taking care of my family. I currently get my botox from Dr. Aspacio & I love my results, all thanks to Trish, she is their cosmetic coordinator and office manager. She has the most awesome personality. Every time I get to see her it's like catching up with family, I feel right at home. I work for another surgeon in Las Vegas and our patients can't say enough great things about Trish and everyone else at Summerlin Dermatology. I only trust Dr. Aspacio with my face! I highly HIGHLY recommend this office for any medical dermatology or cosmetic needs. (:"
- T.W. /
Yelp /
Dec 10, 2018
"Alice and staff are great! Thank you all!"
- J.H. /
Google /
Dec 08, 2018
Previous
Next
Also known as herpes zoster, shingles is caused by the chickenpox virus, varicella zoster. The initial infection of varicella zoster is called chickenpox that is marked by an itchy rash that transforms into blisters on the body, including the scalp. The blisters do go away but the virus remains in the body. With many factors such as age, stress, and/or an immune-compromised state of health, the virus will most likely reappear.
Shingles develop in the same distribution as your sensory nerves. For example, on the arms, the blisters run along the length of the extremity. On the trunk, the sores are arranged on a line from the back to the front without crossing the midline. Shingles are also known for causing chronic nerve pain (post-herpetic neuralgia) after the blisters have healed over.
The symptoms of shingles are usually only noticeable on a small segment of one side of your body. The most common symptoms are tingling, numbness, itching or burning, and/or a red rash that is very sensitive to the touch. These symptoms usually appear a few days after you first begin experiencing pain. Other symptoms include the appearance of fluid-filled blisters that may break open and crust over, fatigue, sensitivity to light, fever, or a headache. You may feel as if they have the flu. Shingles symptoms arrive in stages. You may first feel pain in the area first and then see the visible skin-related indications following.
While there's no cure for shingles, there are several antiviral drugs and pain-relieving medications that can provide relief, clear up symptoms, and decrease the possibility of recurrence. Since great discomfort often accompanies, Dr. Aspacio may prescribe a medical-grade numbing gel. An anesthetic cream (such as capsaicin cream) can be applied to the shingles rash to reduce irritation. In some cases, Dr. Aspacio may prescribe an antidepressant to help you cope with the distress and symptoms, and/or post-herpetic neuralgia caused by previous shingles outbreaks.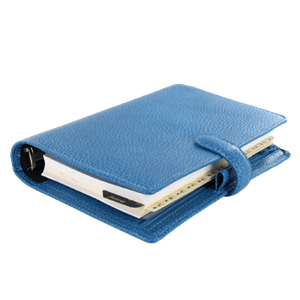 Seek Shingles Relief Today
If you suspect shingles, call us immediately for a consultation with Dr. Aspacio. Please call our Las Vegas, NV office today to schedule an appointment for a thorough examination. Our team of highly trained medical professionals will examine your symptoms, provide a proper diagnosis, and get you started with the proper treatment protocol. We also accept patients (who have had shingles for a long time) needing assistance in managing their symptoms. We can help ease your discomfort no matter what stage or phase your shingles are in at Summerlin Dermatology.
Related Procedures