Healthy skin will always have a small amount of yeast living on it. However, too much yeast could lead to a fungal infection known as tinea versicolor. Caused by a (yeast) fungus called Malassezia furfur, the overgrowth of this fungus is usually asymptomatic. Also called pityriasis versicolor or haole rot, this skin infection causes discoloration as lighter and/or darker spots of pigment develop. Since sometimes this is misdiagnosed as a rash or vitiligo, Dr. Reuel Aspacio, our board-certified dermatologist, carefully diagnoses and then treats tinea versicolor in his Las Vegas, NV practice. If you are concerned that you may have tinea versicolor or another skin condition, schedule a consultation at Summerlin Dermatology. Dr. Aspacio is dedicated to providing great skin care to his patients and preventing future outbreaks.
Reviews
"My skin has never looked so fresh. Beautiful office and the most incredible customer service. Never a long wait. Dr. Reuel Aspacio works wonders! Ask for Trish-she is the best. Great energy and honest advice. Highly recommend...I'll never go anywhere else!"
- M.S. /
Yelp /
Aug 23, 2019
"Great staff"
- A.B. /
Google /
Aug 21, 2019
"Dr. Aspacio is my dude. I've been seeing him exclusively for over 12yrs, maybe longer. So this review is well over due. I keep returning because we've developed a relationship that is part respect, and part acknowledgment/acceptance of my optimism of follow through. I'm flaky, for lack of a better word. He knows, I know but we push forward anyway. I have temperamental skin, sometimes it looks like hell. Sometimes I wake up think.. "Not bad Vanida you look good girl." When it's bad I run back to Dr. Aspacio and he offers input and solutions and I usually take easiest route. He's coached me to take care of skin and has swayed me to do things I wouldn't imagine doing. I'm on a new treatment plan now and although I'm a tiny bit worried I know I'm in good hands. The office is nice and fancy, hell of an upgrade from there old Buffalo office days. There office sits in a huge plaza, offers plenty of parking. The office itself is spacious, modern, and clean. If your considering seeing a dermatologist, this is a awesome place. He's a cool dude, the office is great, wait time isn't bad..what more can you ask for?"
- V.S. /
Yelp /
Aug 20, 2019
"I love Dr. A. He really does an amazing job on my fillers. Trish his manager is amazing too! So friendly. Highly recommend here"
- B.M. /
Google /
Aug 17, 2019
"I love Dr. A. He really does an amazing job on my fillers. Trish his manager is amazing too! So friendly. Highly recommend here"
- B.J. /
Google /
Aug 15, 2019
Previous
Next
Tinea versicolor occurs when the natural yeast on the skin is overgrown. Some factors that commonly trigger overgrowth are oily skin, frequent sweating, and a weak immune system. Tinea versicolor is more likely to occur in people who live in a hot or humid climate. Teens and young adults are more likely to be affected, as well as athletes and people who have an active lifestyle.
Tinea versicolor may develop anywhere on the skin, it is most common on the arms, back, chest, and neck. The infection typically looks like a rash as spots or patches of skin become lighter or darker. The spots may be white, pink, red, or brown and may be more obvious when you have a tan. The infected skin may feel dry or scaly, but in most cases, it should not be itchy or painful.
Dr. Aspacio can easily diagnose tinea versicolor with a physical exam, possibly aided by an ultraviolet light. If there's any doubt, he may gently scrape the skin and look at the skin cells under a microscope. Once a diagnosis has been made, treatment options can be discussed.
Treatment of tinea versicolor may vary from topical antifungals to oral medication depending on the severity of your outbreak. Washing your skin thoroughly with a gentle cleanser and keeping the skin dry is the first step for treatment. Dr. Aspacio may prescribe a topical medication (cream, gel, or shampoo) based on the location of the infection. Many of our patients also have success with oral medications. If the outbreak is widespread, both a topical and an oral medication may be recommended.
It's important to understand that even though the fungus is treated and eliminated, it could take weeks or longer for the skin to appear normal. The discoloration and scaling will eventually fade. Once the infection is treated, Dr. Aspacio can offer suggestions to prevent reoccurrence. Some tips include using oil-free skin products, reducing sun exposure, and wearing loose clothing in breathable fabrics. If you live in a humid environment or you sweat a lot, showering and staying dry is very helpful to keep the fungus at bay. A medicated cleanser may also be prescribed for you to can use 1 – 2 times a month.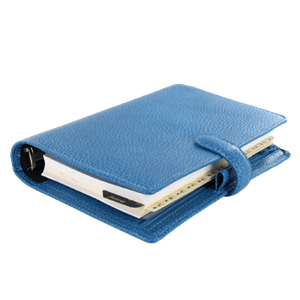 Stop Spotty Skin Infections
If you notice discolored patches or spots on your skin, it is important to have it assessed by Dr. Aspacio. Tinea versicolor generally does not go away on its own, but can be effectively treated with medications and topical creams. For skin infections like tinea versicolor and any other skin concerns you may have, schedule a consultation at Summerlin Dermatology in Las Vegas, NV.
Related Procedures