Your skin may have been fresh and youthful when you were young because of natural resilience and an abundance of collagen and elastin stored in your body. When you get older, your skin loses elasticity and firmness as these natural nutrients become depleted, which leads to visible signs of aging like facial lines and wrinkles. At Summerlin Dermatology in Las Vegas, NV, board-certified dermatologist and expert injector Dr. Reuel Aspacio offers a variety of cosmetic and medical dermatology services, including Belotero Balance injectable wrinkle filler. Belotero Balance treatments are approved by the Food and Drug Administration (FDA) to help improve the appearance of moderate to severe lines and wrinkles throughout the face, including stubborn, etched lines and the nasolabial folds around the mouth. A nonsurgical solution, Belotero Balance is a hyaluronic acid (HA) filler that reveals a natural, rejuvenated appearance.
Reviews
"Finding a new doctor you love of any specialty is like finding the best pair of jeans. I saw Ms Eriko NP and she was sooo great! She truly cares about my skincare issues. She engages in conversation and isn't in and out of a room in 2 mins! I highly recommend Summerlin Dermatology!"
- M.R. /
Yelp /
Dec 26, 2018
"You don't have to wait Long the Office is Comfortable the People are Nice"
- J.J. /
Google /
Dec 15, 2018
"THE best Dermatology place Vegas. Extremely professional while hilarious and personal at the same time.  I love Trish and Dr Aspacio.  Would never go anywhere else again. Thank you so much"
- J.T. /
Yelp /
Dec 14, 2018
"Summerlin Dermatology is the best Dermatology office in Las Vegas! If I could give this office 100 stars I would in a heartbeat. My grandparents have been patients of his for over 10 years. My papa had skin cancer that Dr. Aspacio removed successfully. My grandma is a Filipino woman who loves to garden and she developed Melasma, Dr. Aspacio knew the best way to help her. I personally started going to Dr. Aspacio In 2008, I had surgery on my arm and I ended up finding out that I develop keloids. I was very self conscious about my scar, my grandparents recommended that I see Dr. Aspacio and I'm so thankful that I did. Years later in 2017, my boyfriend has a consistent rash that he couldn't get rid of, then he started having fast unexpected hair loss. He went to numerous dermatology offices in Las Vegas and never found anything that helped. I finally convinced him to see my dermatologist he made an appointment to see Alice at Summerlin Dermatology. He said she was very professional and was very direct and to the point. Due to his Alopecia, Alice did injections at the site where he had hair loss and thankfully the hair grew back perfect. You'd never know he had hair loss! She prescribed a few things for the rash and he finally had results. He was happy and that made me happy! I couldn't be more thankful for this office in taking care of my family. I currently get my botox from Dr. Aspacio & I love my results, all thanks to Trish, she is their cosmetic coordinator and office manager. She has the most awesome personality. Every time I get to see her it's like catching up with family, I feel right at home. I work for another surgeon in Las Vegas and our patients can't say enough great things about Trish and everyone else at Summerlin Dermatology. I only trust Dr. Aspacio with my face! I highly HIGHLY recommend this office for any medical dermatology or cosmetic needs. (:"
- T.W. /
Yelp /
Dec 10, 2018
"Alice and staff are great! Thank you all!"
- J.H. /
Google /
Dec 08, 2018
Previous
Next
Belotero Balance treatments are beneficial if you want to improve the look of moderate to severe facial lines, wrinkles, and folds without the time and expense of surgery. Belotero Balance is especially great for lines around the lips and mouth, like the nasolabial folds. Before your treatment, Dr. Aspacio will perform a consultation to go over your medical history, current medications, and known allergies to determine if you are a good candidate for Belotero Balance.
After your consultation, you will be taken to one of our treatment areas to receive your treatment. Belotero Balance is injected with a fine gauge needle, so most patients do not need a numbing cream or local anesthesia, but it can be requested during your consultation for greater comfort. The injection sites will be identified and cleaned before the treatment is administered in several, quick applications. Dr. Aspacio will apply pressure after each injection for a few minutes to stop any minor bleeding, but then you are free to leave and resume your normal activities.
After your Belotero Balance treatment at Summerlin Dermatology, you may have some mild swelling, redness, or bruising near the injection sites — this will fade naturally over the next week. You will see some results right after your treatment that will continue to develop over the next two weeks. The aesthetic results usually last about six months, so talk to Dr. Aspacio about when to schedule your next appointment to enhance or maintain your results.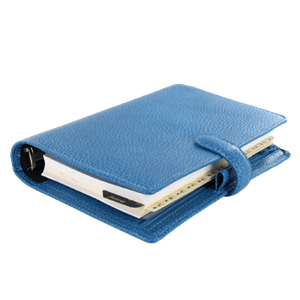 Refresh the appearance of your face and still look natural with Belotero Balance injectable wrinkle filler treatments by Dr. Aspacio in Las Vegas, NV. A quick and effective procedure, dermal filler injections can help you look younger without surgery. Contact Summerlin Dermatology to schedule a consultation with Dr. Aspacio so you can learn more about Belotero Balance and to develop your personal treatment plan.
Related Procedures