Your skin may have been fresh and youthful when you were young because of natural resilience and an abundance of collagen and elastin stored in your body. When you get older, your skin loses elasticity and firmness as these natural nutrients become depleted, which leads to visible signs of aging like facial lines and wrinkles. At Summerlin Dermatology in Las Vegas, NV, board-certified dermatologist and expert injector Dr. Reuel Aspacio offers a variety of cosmetic and medical dermatology services, including Belotero Balance injectable wrinkle filler. Belotero Balance treatments are approved by the Food and Drug Administration (FDA) to help improve the appearance of moderate to severe lines and wrinkles throughout the face, including stubborn, etched lines and the nasolabial folds around the mouth. A nonsurgical solution, Belotero Balance is a hyaluronic acid (HA) filler that reveals a natural, rejuvenated appearance.
Reviews
"Love Alice when shes able to help me. They also give samples of barious brands that have been AMAZING on my skin"
- A.K. /
Google /
Oct 19, 2018
"Excellent care and competent staff."
- C.C. /
Google /
Oct 14, 2018
"Can't say enough great things about Trish and Dr. Aspacio!  They are a really great team and Trish is seriously hilarious.  They see you timely and can get you in quick for aesthetic/cosmetic.  Love Trish's honesty about any skin care regimen questions.  Her face is immaculate so I would absolutely take her advice and then some!  ;). Really great practice, great customer service and a wonderful experience all around!"
- S.C. /
Yelp /
Oct 02, 2018
"Before beginning this review, I took time to read several of the reviews posted.  A very mixed bag of issues and emotions.  Well, here is why I gave this group of working professionals a "5 STAR" rating. I was referred to Summerlin Dermatology by my so called medical PCP.  I had concern about a mole like growth on my back which appeared to  be getting larger.  I was concerned it could be cancerous.  I received a call from Summerlin Dermatology on 9/26/2018 regarding this referral.  It seemed they had a cancellation for that day and asked if this was convenient for me.  Yep.  Sure was.  However, I told the young lady on the phone, Daisy, I didn't want to sit there filling out new patient paperwork.  She explained their website with the on-line forms was down at the time and offered to email me the forms to complete before I arrived.  She was so upbeat and professional. When I arrived for my appointment (with my completed paperwork) I was greeted by, not one, but two front office staffers, Jose and Desiree.  They were professional with a smile.  Again, upbeat.  I signed in and waited about 10-15 minutes before I was taken into the examining room.  During my wait time I had the opportunity to chat with each of these individuals.  Very professional, yet not "starchy" if you know what I mean.  Real people with a job to do the best they can. I met with Dr. Aspacio and his assistant.  I felt at ease with both.  I told the doctor why I was there. Doctor Aspacio examined the mole growth. Then asked me for my cell phone.  He took a picture of this mole on my back.  It was not easy for me to see since it was on my back. He showed me the picture and explained that it was typical of getting older.  Such moles are common at "our age".  I laughed.  He even showed me a couple of areas where he has developed similar moles.  He made me feel at ease.  I was sooo relieved.   I have lived in Las Vegas for 43 years.  I am 67 years old with Medicare insurance.  If you want to experience REALLY BAD medical treatment just wait until you become a senior and on Medicare!  I thank heaven that Summerlin Dermatology was an outside referral and NOT part of my primary care network!!  I haven't seen my PCP in 2 years!  All I see are PAC's or a Nurse Practitioner!  Summerlin Dermatology, in my experience/opinion, is only 1 of 3 local medical facilities with whom I would consider professional, to the point and personable.   I would recommend them highly!!!"
- L.H. /
Yelp /
Sep 27, 2018
"Very knowledgeable professional and detailed.  The staff is very attentive and the doctor was incredibly informative taking the time to make sure I understood the procedure. When the results came in he recommended a plastic surgeon to do the surgery.  I really felt very confident in the diagnosis and appreciated everyone's help."
- S.S. /
Yelp /
Sep 20, 2018
Previous
Next
Belotero Balance treatments are beneficial if you want to improve the look of moderate to severe facial lines, wrinkles, and folds without the time and expense of surgery. Belotero Balance is especially great for lines around the lips and mouth, like the nasolabial folds. Before your treatment, Dr. Aspacio will perform a consultation to go over your medical history, current medications, and known allergies to determine if you are a good candidate for Belotero Balance.
After your consultation, you will be taken to one of our treatment areas to receive your treatment. Belotero Balance is injected with a fine gauge needle, so most patients do not need a numbing cream or local anesthesia, but it can be requested during your consultation for greater comfort. The injection sites will be identified and cleaned before the treatment is administered in several, quick applications. Dr. Aspacio will apply pressure after each injection for a few minutes to stop any minor bleeding, but then you are free to leave and resume your normal activities.
After your Belotero Balance treatment at Summerlin Dermatology, you may have some mild swelling, redness, or bruising near the injection sites — this will fade naturally over the next week. You will see some results right after your treatment that will continue to develop over the next two weeks. The aesthetic results usually last about six months, so talk to Dr. Aspacio about when to schedule your next appointment to enhance or maintain your results.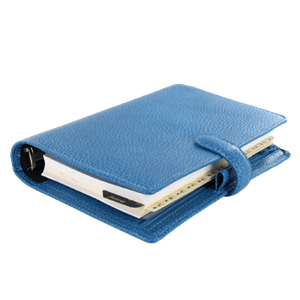 Refresh the appearance of your face and still look natural with Belotero Balance injectable wrinkle filler treatments by Dr. Aspacio in Las Vegas, NV. A quick and effective procedure, dermal filler injections can help you look younger without surgery. Contact Summerlin Dermatology to schedule a consultation with Dr. Aspacio so you can learn more about Belotero Balance and to develop your personal treatment plan.
Related Procedures