Board-certified dermatologist Dr. Reuel Aspacio offers both men and women numerous nonsurgical alternatives for skin rejuvenation. Dysport is an injectable treatment that works similarly to BOTOX to reduce and soften dynamic lines and wrinkles on the face. Dynamic wrinkles are created by repetitive facial movements and expressions (like frowning, smiling, and laughing) that eventually make the facial muscles tight. This causes the overlying skin to have an etched line that is visible even when your face is relaxed. Dysport is specifically formulated to treat one of the most common dynamic wrinkles: the vertical frown lines between the eyebrows.
Dysport is an FDA-approved wrinkle relaxer injected directly into the site of wrinkles to prevent the underlying muscles from contracting. After your appointment, you will notice the facial muscles gradually relaxing over the next few days as the appearance of fine lines and wrinkles diminish. Learn more about Dysport wrinkle relaxer treatments at Summerlin Dermatology in Las Vegas, NV to help you look more refreshed.
Dysport is ideal if you are looking for a nonsurgical treatment to correct moderate to severe vertical frown (glabellar) lines between the eyebrows. Since dynamic wrinkles and lines are caused by repetitive use, they can develop at any age and make you look sad, tired, or mad. Dysport is a fast, effective treatment that smoothes dynamic wrinkles without giving you a "frozen" face. Since Dysport spreads to treat a cluster of wrinkles, it is also ideal for Crow's feet, the fine lines in the outer corners of the eyes. Most patients at Summerlin Dermatology see visible improvements a few days after their treatment that typically last up to four months.
Here are some of the areas we can improve with Dysport:
Forehead wrinkles: Small amounts are injected into the forehead muscle to soften horizontal forehead lines
Crow's feet: Wrinkles around the eyes that are accentuated by smiling and squinting
Lateral eyebrows: Injections near the side of the eyebrows can keep eyebrows elevated and give a pleasing position to the eyebrow and a more open appearance
Bunny lines: Wrinkles along the sides of the nose that appear when you crinkle your nose
Gummy smile: A smile that is too "toothy" in which a person's upper gum appears
Downturned mouth: Small amounts of Dysport can help to correct downturned corners of the mouth
Pebbled chin: A wrinkly or pebbled chin with changes sometimes referred to as "orange skin"
Reviews
"My visits went extremely well each time I went. Not to long of a wait and everyone was so professional and kind."
- K.S. /
Google /
Apr 29, 2019
"Wait time was reasonable. Very attentive to my concerns."
- C.B. /
Google /
Apr 25, 2019
"Dr. Aspacio is the best! My last dermatologist did my annual skin check so quickly that I was worried about something being missed. It was a joke. But Dr. Aspacio takes his time and does an extremely thorough check, explaining what he is seeing as he goes. I feel confident now when I leave there that I'm getting what I need. This doctor is a keeper! In addition, his attitude and friendly, warm demeanor make the visit a joy. One last thing...everyone else from the office staff to his assistant are also very friendly and efficient. I am so glad I switched to this doctor and can recommend the place without any hesitation."
- J.L. /
Google /
Apr 18, 2019
"First time I had an appointment with the doctor. He was very nice and very interested in what I wanted to have done. I will definitely go back to him."
- Anonymous /
Healthgrades /
Apr 05, 2019
"This is by far the best medical practice experience I've had since living in Las Vegas for a year. I believe my RN was Alice Dreyfus. She spent time with me and was personal. A quality so rare to find these days in the medical field. She went over all of my concerns with me. The office was clean, neat, professional. I will definitely be back. Thank you Summerlin Derm. for you professionalism, kindness, and customer service. Keep it up."
- M.D. /
Yelp /
Apr 03, 2019
Previous
Next
Dysport injections are performed in one of our treatment rooms after your consultation with Dr. Aspacio, taking about 15 – 30 minutes. A numbing cream or local anesthetic is usually not needed since the injections are made with a fine-gauge needle that causes minimal discomfort, but it can be requested. The skin will be thoroughly cleansed and five carefully placed injections of Dysport will be administered along the brow, followed by a cold compress to minimize swelling and bruising. After your treatment at Summerlin Dermatology, you are free to resume normal tasks, but you should try to avoid strenuous activities for at least 24 hours.
After a Dysport treatment, you may have mild swelling and redness around the injection sites, but this should dissipate on its own in a few days. You should sleep upright the night of your appointment and continue to use a cold compress as needed. Results are usually seen within a few days as the visibility of your frown lines is reduced for a smoother, softer appearance. These results typically last for about 3 – 4 months and follow-up treatments can be performed at Summerlin Dermatology to maintain your results.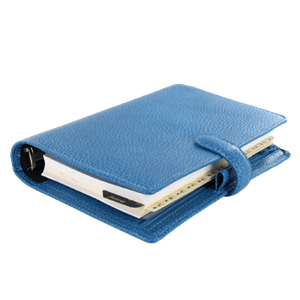 If you are looking for a nonsurgical way to rejuvenate your skin by smoothing the frown lines between your brows, Dysport injectable wrinkle relaxer is a great choice. You can discuss Dysport and other options during your consultation with Dr. Aspacio to get a custom plan that meets your needs and goals. We invite you to call Summerlin Dermatology in Las Vegas, NV to learn more and schedule an appointment.
Related Procedure