Fight against the signs of aging with the Juvéderm collection of injectable wrinkle fillers. From treating lines and wrinkles to giving you full, plump lips, Juvéderm dermal fillers at Summerlin Dermatology in Las Vegas, NV provide beautiful natural-looking results. Juvéderm injections can be used alone, together, or with other nonsurgical treatments to meet your needs and goals. Juvéderm injectables are made with synthetic hyaluronic acid (HA) that is designed to restore the skin's natural supply of HA and collagen for supple, healthy skin. Talk to our board-certified dermatologist and expert injector, Dr. Reuel Aspacio, about rejuvenating your appearance without the time and expense of surgery through the Juvéderm family of wrinkle treatments.
Juvéderm Ultra XC and Juvederm Ultra Plus XC correct moderate to severe wrinkles on the face, including parentheses lines and other wrinkles around the mouth and nose. The results usually last for up to one year.
Juvederm Vollure and Juvederm Volbella add volume to the upper lip, lower lip, or both while improving the appearance of vertical lines on the lips. The results generally last up to one year.
Juvéderm Voluma adds to the dimension of the cheeks to correct flatness in the mid-face.
The ideal candidates for Juvéderm injectable wrinkle treatments are men or women who have facial lines and wrinkles they want to correct. It can also help if you have naturally thin or age-related volume loss in your lips or cheeks. Juvéderm dermal filler treatments at Summerlin Dermatology are great if you want to improve your facial appearance without the recovery time and expense of facial cosmetic surgery (like brow lifts, facelifts, eyelid lifts, or lip implants).
Reviews
"Awesome! They helped clear up my eczema! I've been struggling with eczema since I was 5 years old but it's gotten worse over the past few years, so coming here I was hesitant because I've gone to a doctor about my eczema and was prescribed something that burned and was very discomforting, after that experience I've just dealt with it and tried natural remedies. But I am so glad I decided to try this place out! My prescription was not pricey they made sure of that and my eczema was clearing up within 2 weeks! There was no discomfort using it and after a month it seemed to be completely cleared up. I am so grateful for them! I haven't seen my skin this clear in so long! Thank you!"
- L.L. /
Google /
May 24, 2019
"I was suffering from acne scars and got treat at this clinic. I met Pamela, she did my PRP treatment. She is very helpful and provides genuine opinions about best suitable treatments. I saw amazing results with Microneedling PRP."
- M.S. /
Google /
May 17, 2019
"Awesome Doctor - Hi. I just left one review but found the need to leave another. The staff at summerlin dermatology is awesome. From Jose and the girls at the front to my great coordinator Trish Hoffman. Every time I feel the need to get refreshed, and believe me at my age (65) its a lot I call the friendly staff at Summerlin Dermatology and Trish calls me back within minutes to schedule me in, when I can fit in. She is the greatest. She assist Dr. Aspacio before he comes in to inject botox and fillers I need. Very knowledgable, she always knows what I need done and never tries to upsale me. She gets me prepared for Dr. Aspacio and listens to what I what and makes suggestions for me which are always the right ones. I love Trish, she is the best and between the two of them I feel confident and revived when they are through. Dr Aspacio, magic fingers, is the best injecter I've been to. He is always LAUGHING AND smiling and he prepares you by marking his spots beforehand to prepare for the injections. A very knowledgable, professional doctor, I also come in on the skin side to get checked once a year to make sure nothing is cancerous, and he is efficient and doesn't leave any parts unchecked. I have been coming here for 5 years, if not longer now, and highly recommend his conviently located office on W Sahara, which is easy to get in and out off. The whole staff, is awesome and friendly and tries to have you leave satisfied. I love you guys, and Especially Trish and DR. Aspacio, who giggles all the time. Thankyou Yvonne"
- Anonymous /
Vitals /
May 07, 2019
"Awesome. I highly recommend a visit to this office - First. As soon as you enter Dr Aspacio's office you are greeted with smiles from all of the front staff. Jose and the girls are always friendly and down to earth. I have been coming here for a few years now and have always been treated quickly, professionally and with a smile. I usually get injections by Dr. Aspacio so his coordinator Trisha Hoffman always handles my needs. She is so upbeat, pleasant and caters to my needs. She never pushes treatments on me I don't need and listens to what I really want. Trisha is absolutely the greatest and very knowledgable in her profession. Now Dr Aspacio, is another thing. He giggles, and laughs every time I come in. He is the greatest injector, always gentle, especially since My face is sensitive to needles, and at my age (65) I need a lot. He looks at your face, marks where you need it and uses his gentle hands to inject the fillers. I love these two, they are quit the team. I recommend Dr Aspacio as he is absolutely wonderful, from entering his office to leaving. And Trish is the greatest. She takes care of everything that you need so when you leave you feel satisfied that you got your monies worth. I highly recommend a visit to this office. Dr Aspacio is also very thorough in inspecting your body for any cancerous moles or sun issues which I get checked every year, on the dermatology side. There is also a skin esthetician for any of your skin treatments, like obagi. I will continue to go toothier office which is conviently located on W Sahara and easy to get to. Thankyou you guys for all you do. Yvonne"
- F. /
RealSelf /
May 07, 2019
"My visits went extremely well each time I went. Not to long of a wait and everyone was so professional and kind."
- K.S. /
Google /
Apr 29, 2019
Previous
Next
Juvéderm injections on average only take about 15 – 30 minutes, depending on the number of areas being treated. Your face will be cleaned and injection spots will be marked. To minimize discomfort during the treatment, Juvéderm fillers contain lidocaine (a local anesthetic). After your treatment, you can resume your normal routine, but strenuous activity like exercise should be avoided for at least 24 hours. You should be careful to not touch your face after your injections to avoid moving the filler into unintended areas.
You should experience a noticeable improvement immediately after your Juvéderm treatment, but you may also see mild swelling or bruising in the treated areas for about 7 – 10 days. The results of Juvéderm injections usually last up to one year; some patients find that their improvements last longer after a few years of treatments. Talk to Dr. Aspacio about when to book a touch-up or full treatment at Summerlin Dermatology to maintain your results.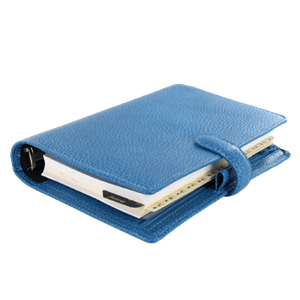 Youthfully Smooth and Full
To restore the youthful contours and smoothness of your face, schedule a consultation for Juvéderm injectable dermal fillers at Summerlin Dermatology in Las Vegas, NV. Each of the unique Juvéderm formulas is designed to address the most common signs of aging, so Dr. Aspacio can create a treatment plan for your concerns and goals.
Related Procedures