Fight against the signs of aging with the Juvéderm collection of injectable wrinkle fillers. From treating lines and wrinkles to giving you full, plump lips, Juvéderm dermal fillers at Summerlin Dermatology in Las Vegas, NV provide beautiful natural-looking results. Juvéderm injections can be used alone, together, or with other nonsurgical treatments to meet your needs and goals. Juvéderm injectables are made with synthetic hyaluronic acid (HA) that is designed to restore the skin's natural supply of HA and collagen for supple, healthy skin. Talk to our board-certified dermatologist and expert injector, Dr. Reuel Aspacio, about rejuvenating your appearance without the time and expense of surgery through the Juvéderm family of wrinkle treatments.
Juvéderm Ultra XC and Juvederm Ultra Plus XC correct moderate to severe wrinkles on the face, including parentheses lines and other wrinkles around the mouth and nose. The results usually last for up to one year.
Juvederm Vollure and Juvederm Volbella add volume to the upper lip, lower lip, or both while improving the appearance of vertical lines on the lips. The results generally last up to one year.
Juvéderm Voluma adds to the dimension of the cheeks to correct flatness in the mid-face.
The ideal candidates for Juvéderm injectable wrinkle treatments are men or women who have facial lines and wrinkles they want to correct. It can also help if you have naturally thin or age-related volume loss in your lips or cheeks. Juvéderm dermal filler treatments at Summerlin Dermatology are great if you want to improve your facial appearance without the recovery time and expense of facial cosmetic surgery (like brow lifts, facelifts, eyelid lifts, or lip implants).
Reviews
"My skin has never looked so fresh. Beautiful office and the most incredible customer service. Never a long wait. Dr. Reuel Aspacio works wonders! Ask for Trish-she is the best. Great energy and honest advice. Highly recommend...I'll never go anywhere else!"
- M.S. /
Yelp /
Aug 23, 2019
"Great staff"
- A.B. /
Google /
Aug 21, 2019
"Dr. Aspacio is my dude. I've been seeing him exclusively for over 12yrs, maybe longer. So this review is well over due. I keep returning because we've developed a relationship that is part respect, and part acknowledgment/acceptance of my optimism of follow through. I'm flaky, for lack of a better word. He knows, I know but we push forward anyway. I have temperamental skin, sometimes it looks like hell. Sometimes I wake up think.. "Not bad Vanida you look good girl." When it's bad I run back to Dr. Aspacio and he offers input and solutions and I usually take easiest route. He's coached me to take care of skin and has swayed me to do things I wouldn't imagine doing. I'm on a new treatment plan now and although I'm a tiny bit worried I know I'm in good hands. The office is nice and fancy, hell of an upgrade from there old Buffalo office days. There office sits in a huge plaza, offers plenty of parking. The office itself is spacious, modern, and clean. If your considering seeing a dermatologist, this is a awesome place. He's a cool dude, the office is great, wait time isn't bad..what more can you ask for?"
- V.S. /
Yelp /
Aug 20, 2019
"I love Dr. A. He really does an amazing job on my fillers. Trish his manager is amazing too! So friendly. Highly recommend here"
- B.M. /
Google /
Aug 17, 2019
"I love Dr. A. He really does an amazing job on my fillers. Trish his manager is amazing too! So friendly. Highly recommend here"
- B.J. /
Google /
Aug 15, 2019
Previous
Next
Juvéderm injections on average only take about 15 – 30 minutes, depending on the number of areas being treated. Your face will be cleaned and injection spots will be marked. To minimize discomfort during the treatment, Juvéderm fillers contain lidocaine (a local anesthetic). After your treatment, you can resume your normal routine, but strenuous activity like exercise should be avoided for at least 24 hours. You should be careful to not touch your face after your injections to avoid moving the filler into unintended areas.
You should experience a noticeable improvement immediately after your Juvéderm treatment, but you may also see mild swelling or bruising in the treated areas for about 7 – 10 days. The results of Juvéderm injections usually last up to one year; some patients find that their improvements last longer after a few years of treatments. Talk to Dr. Aspacio about when to book a touch-up or full treatment at Summerlin Dermatology to maintain your results.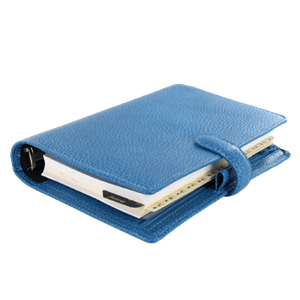 Youthfully Smooth and Full
To restore the youthful contours and smoothness of your face, schedule a consultation for Juvéderm injectable dermal fillers at Summerlin Dermatology in Las Vegas, NV. Each of the unique Juvéderm formulas is designed to address the most common signs of aging, so Dr. Aspacio can create a treatment plan for your concerns and goals.
Related Procedures