There are many injectable dermal fillers on the market for you to consider when trying to turn back the hands of time. The Radiesse injectable wrinkle filler offered by Las Vegas, NV board-certified dermatologist Dr. Reuel Aspacio is great for mild to moderate lines and wrinkles throughout the face, and for correcting age-related volume loss in the hands. Men and women who might not have a lot of time for repeat visits love the long-lasting results (1 – 2 years) of Radiesse. Using calcium hydroxyapatite microspheres in a water-based gel, this injectable plumps and softens the look of your skin without an invasive surgery. Radiesse has been approved by the Food and Drug Administration (FDA) to safely contour your facial features. It can be used in tandem with other injectables (wrinkle relaxers and fillers) for a custom procedure plan that restores your skin. Look several years younger and boost your confidence with Radiesse injectable wrinkle fillers at Summerlin Dermatology in Las Vegas, NV.
Men and women who are in good health and have mild to moderate facial lines and wrinkles are great candidates for Radiesse injectable treatments. It can treat smile lines, marionette lines, pre-jowl folds, chin wrinkles, and lines in the corners of the mouth. Radiesse is also safe to address age-related volume loss in the hands to make them softer and younger looking. You should not have this injection if you are allergic to lidocaine or any ingredients in the product. Make sure to tell Dr. Aspacio about any allergies (severe or not) and any medical disorders or conditions. If you are breastfeeding, pregnant, may be pregnant, or are considering pregnancy within 1 – 2 years, you should not use Radiesse treatments.
Reviews
"My skin has never looked so fresh. Beautiful office and the most incredible customer service. Never a long wait. Dr. Reuel Aspacio works wonders! Ask for Trish-she is the best. Great energy and honest advice. Highly recommend...I'll never go anywhere else!"
- M.S. /
Yelp /
Aug 23, 2019
"Great staff"
- A.B. /
Google /
Aug 21, 2019
"Dr. Aspacio is my dude. I've been seeing him exclusively for over 12yrs, maybe longer. So this review is well over due. I keep returning because we've developed a relationship that is part respect, and part acknowledgment/acceptance of my optimism of follow through. I'm flaky, for lack of a better word. He knows, I know but we push forward anyway. I have temperamental skin, sometimes it looks like hell. Sometimes I wake up think.. "Not bad Vanida you look good girl." When it's bad I run back to Dr. Aspacio and he offers input and solutions and I usually take easiest route. He's coached me to take care of skin and has swayed me to do things I wouldn't imagine doing. I'm on a new treatment plan now and although I'm a tiny bit worried I know I'm in good hands. The office is nice and fancy, hell of an upgrade from there old Buffalo office days. There office sits in a huge plaza, offers plenty of parking. The office itself is spacious, modern, and clean. If your considering seeing a dermatologist, this is a awesome place. He's a cool dude, the office is great, wait time isn't bad..what more can you ask for?"
- V.S. /
Yelp /
Aug 20, 2019
"I love Dr. A. He really does an amazing job on my fillers. Trish his manager is amazing too! So friendly. Highly recommend here"
- B.M. /
Google /
Aug 17, 2019
"I love Dr. A. He really does an amazing job on my fillers. Trish his manager is amazing too! So friendly. Highly recommend here"
- B.J. /
Google /
Aug 15, 2019
Previous
Next
Radiesse injections take place in one of the treatment rooms at Summerlin Dermatology in about 30 – 60 minutes after the consultation. First, you will be seated comfortably while the areas of injection will be cleaned and marked. Most patients feel only mild discomfort during their treatment at the initial prick, but if needed, a numbing agent will be applied to the injection sites. The dosage of Radiesse, selected at your personalized treatment planning session, will be prepared in an ultra-fine syringe. The marked injection sites will guide the injector to carefully administer Radiesse into the skin. After the procedure is complete, a cold compress can be applied to help alleviate swelling and bruising.
After your treatment, you may see some redness, bruising, and swelling. This is common and should only last for about 5 – 10 days. These side effects can usually be concealed with makeup. If the side effects last longer or seem excessive, please do not hesitate to call Summerlin Dermatology. Most patients see some results immediately with better results developing over time. Your face should appear younger, softer, and have a natural glow. Radiesse tends to last longer than some of the other fillers — around 1 – 2 years. You should talk to Dr. Aspacio during your consultation about when to schedule your next treatment to maintain your results.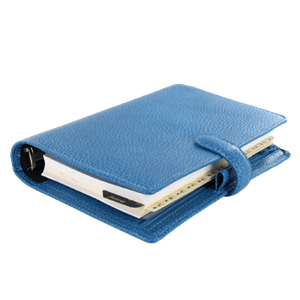 Look Radiant with Radiesse
As a wrinkle filler, Radiesse gets rave reviews from our patients for delivering beautiful results. If you would like to see if you are a candidate for Radiesse treatments, please call Summerlin Dermatology in Las Vegas, NV today and schedule a consultation with our expert injector, Dr. Aspacio. Our staff members and certified medical aestheticians pride themselves on providing comprehensive and quality aesthetic care to each of our patients.
Related Procedures