Las Vegas, NV board-certified dermatologist Dr. Reuel Aspacio offers a wide range of filler products to help correct signs of facial aging, addressing lost volume, lines, and wrinkles. It is one of the most popular brands of injectable wrinkle fillers because it treats several concerns with different formulas for long-lasting results. Restylane is made with a synthetic version of the body's natural hyaluronic acid (HA), giving the skin a natural, softer look that is more supple and full. A custom treatment plan can be made for you treat mild to severe facial lines and wrinkles, as well as add volume to the lips and cheeks. Summerlin Dermatology carries a selection of Restylane products, including:
Restylane L: Addresses facial wrinkles and folds
Restylane Defyne: Fills in deep smile and laugh lines
Restylane Lyft: Adds volume and lift in the cheeks
Restylane Refyne: Corrects moderate smile and laugh lines
Restylane Silk: Adds volume in the lips and fills in vertical lip lines
Restylane treatments are great for any patient over the age of 21 who wants to improve their appearance. Since it has so many formulas, your treatment will be customized to fit your concerns and goals. Restylane can help you treat early signs of aging, including fine lines throughout the face, or boost the volume in your lips and cheeks. It can also treat moderate to severe wrinkles, like laugh lines, frown lines, Crow's feet, nasolabial folds, marionette lines, and more. Some formulas contain lidocaine, so you should disclose any known allergies during your consultation with Dr. Aspacio to avoid a reaction.
Reviews
"Finding a new doctor you love of any specialty is like finding the best pair of jeans. I saw Ms Eriko NP and she was sooo great! She truly cares about my skincare issues. She engages in conversation and isn't in and out of a room in 2 mins! I highly recommend Summerlin Dermatology!"
- M.R. /
Yelp /
Dec 26, 2018
"You don't have to wait Long the Office is Comfortable the People are Nice"
- J.J. /
Google /
Dec 15, 2018
"THE best Dermatology place Vegas. Extremely professional while hilarious and personal at the same time.  I love Trish and Dr Aspacio.  Would never go anywhere else again. Thank you so much"
- J.T. /
Yelp /
Dec 14, 2018
"Summerlin Dermatology is the best Dermatology office in Las Vegas! If I could give this office 100 stars I would in a heartbeat. My grandparents have been patients of his for over 10 years. My papa had skin cancer that Dr. Aspacio removed successfully. My grandma is a Filipino woman who loves to garden and she developed Melasma, Dr. Aspacio knew the best way to help her. I personally started going to Dr. Aspacio In 2008, I had surgery on my arm and I ended up finding out that I develop keloids. I was very self conscious about my scar, my grandparents recommended that I see Dr. Aspacio and I'm so thankful that I did. Years later in 2017, my boyfriend has a consistent rash that he couldn't get rid of, then he started having fast unexpected hair loss. He went to numerous dermatology offices in Las Vegas and never found anything that helped. I finally convinced him to see my dermatologist he made an appointment to see Alice at Summerlin Dermatology. He said she was very professional and was very direct and to the point. Due to his Alopecia, Alice did injections at the site where he had hair loss and thankfully the hair grew back perfect. You'd never know he had hair loss! She prescribed a few things for the rash and he finally had results. He was happy and that made me happy! I couldn't be more thankful for this office in taking care of my family. I currently get my botox from Dr. Aspacio & I love my results, all thanks to Trish, she is their cosmetic coordinator and office manager. She has the most awesome personality. Every time I get to see her it's like catching up with family, I feel right at home. I work for another surgeon in Las Vegas and our patients can't say enough great things about Trish and everyone else at Summerlin Dermatology. I only trust Dr. Aspacio with my face! I highly HIGHLY recommend this office for any medical dermatology or cosmetic needs. (:"
- T.W. /
Yelp /
Dec 10, 2018
"Alice and staff are great! Thank you all!"
- J.H. /
Google /
Dec 08, 2018
Previous
Next
Restylane injections take place inside the minor procedures room at Summerlin Dermatology. A numbing cream can be applied for increased patient comfort if requested. The product is injected into your skin through a fine needle, and massaged so it fills the needed areas. Multiple injections will be needed followed by a cold, gentle compress to help control swelling. Each Restylane product is administered the same way but on different areas of the face targeted according to your specific needs and aesthetic goals.
When your Restylane injections are complete, you can return to work. Your recovery will depend on what is being treated, so talk to your injector about what to expect. The injection sites will appear slightly red and swollen, but this usually goes away in a few hours. Bruising can be a factor, but this can usually be concealed with makeup. It is recommended that you avoid exercise for 24 hours, and you should sleep upright for the first night. Most patients will notice some improvements immediately after treatment, but it may take 1 – 2 weeks before the final results appear. Restylane injections often last up to a year depending on the exact product used.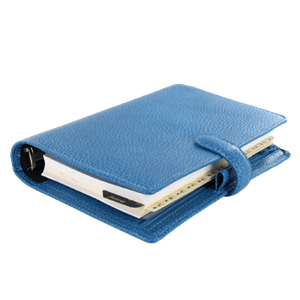 Soften Lines and Wrinkles
Rejuvenate your face with a simple and easy nonsurgical cosmetic procedure. Restylane is a popular injectable treatment at Summerlin Dermatology, filling in lines and wrinkles or adding volume to create a softer, glowing appearance. Call our Las Vegas, NV office for your appointment time with Dr. Aspacio to learn more info about Restylane and other nonsurgical treatments.
Related Procedures