The best thing you can do for your skin and overall health is to see a dermatologist when a mole or growth on your skin begins to change. The cells on the upper layers of your skin are made up of squamous cells, and when they mutate or change, they can become squamous cell carcinomas (SCC). Our Summerlin Dermatology team in Las Vegas, NV, under the guidance of board-certified dermatologist Dr. Reuel Aspacio, is truly skilled and experienced in the diagnosis and treatment of squamous cell carcinoma. Because of overexposure or repeated exposure to the sun's damaging UV rays, millions of people are diagnosed with SCC at an alarming rate each year. They can look wart-like in appearance to a firm nodule on the skin that may flake and bleed on impact. The best advice we can give you is that if you suspect something is wrong with your skin, please have a doctor check it out. It is also important to know that SCC is a type of metastatic cancer, which means it can spread to other areas of your body.
SCC is a preventable skin cancer if precautions are taken by limiting sun exposure and applying sunscreen to always protect the skin. Dr. Aspacio will tell you himself that there is no such thing as a "safe tan." SCC is clearly visible on the skin, and is easier to treat when caught early in its development. We invite you to our office for a screening and consultation for treatment.
Reviews
"Real professionalism great service!"
- J.B. /
Google /
Jul 24, 2019
"Awesome! They helped clear up my eczema! I've been struggling with eczema since I was 5 years old but it's gotten worse over the past few years, so coming here I was hesitant because I've gone to a doctor about my eczema and was prescribed something that burned and was very discomforting, after that experience I've just dealt with it and tried natural remedies. But I am so glad I decided to try this place out! My prescription was not pricey they made sure of that and my eczema was clearing up within 2 weeks! There was no discomfort using it and after a month it seemed to be completely cleared up. I am so grateful for them! I haven't seen my skin this clear in so long! Thank you!"
- L.L. /
Google /
May 24, 2019
"I was suffering from acne scars and got treat at this clinic. I met Pamela, she did my PRP treatment. She is very helpful and provides genuine opinions about best suitable treatments. I saw amazing results with Microneedling PRP."
- M.S. /
Google /
May 17, 2019
"Awesome Doctor - Hi. I just left one review but found the need to leave another. The staff at summerlin dermatology is awesome. From Jose and the girls at the front to my great coordinator Trish Hoffman. Every time I feel the need to get refreshed, and believe me at my age (65) its a lot I call the friendly staff at Summerlin Dermatology and Trish calls me back within minutes to schedule me in, when I can fit in. She is the greatest. She assist Dr. Aspacio before he comes in to inject botox and fillers I need. Very knowledgable, she always knows what I need done and never tries to upsale me. She gets me prepared for Dr. Aspacio and listens to what I what and makes suggestions for me which are always the right ones. I love Trish, she is the best and between the two of them I feel confident and revived when they are through. Dr Aspacio, magic fingers, is the best injecter I've been to. He is always LAUGHING AND smiling and he prepares you by marking his spots beforehand to prepare for the injections. A very knowledgable, professional doctor, I also come in on the skin side to get checked once a year to make sure nothing is cancerous, and he is efficient and doesn't leave any parts unchecked. I have been coming here for 5 years, if not longer now, and highly recommend his conviently located office on W Sahara, which is easy to get in and out off. The whole staff, is awesome and friendly and tries to have you leave satisfied. I love you guys, and Especially Trish and DR. Aspacio, who giggles all the time. Thankyou Yvonne"
- Anonymous /
Vitals /
May 07, 2019
"Awesome. I highly recommend a visit to this office - First. As soon as you enter Dr Aspacio's office you are greeted with smiles from all of the front staff. Jose and the girls are always friendly and down to earth. I have been coming here for a few years now and have always been treated quickly, professionally and with a smile. I usually get injections by Dr. Aspacio so his coordinator Trisha Hoffman always handles my needs. She is so upbeat, pleasant and caters to my needs. She never pushes treatments on me I don't need and listens to what I really want. Trisha is absolutely the greatest and very knowledgable in her profession. Now Dr Aspacio, is another thing. He giggles, and laughs every time I come in. He is the greatest injector, always gentle, especially since My face is sensitive to needles, and at my age (65) I need a lot. He looks at your face, marks where you need it and uses his gentle hands to inject the fillers. I love these two, they are quit the team. I recommend Dr Aspacio as he is absolutely wonderful, from entering his office to leaving. And Trish is the greatest. She takes care of everything that you need so when you leave you feel satisfied that you got your monies worth. I highly recommend a visit to this office. Dr Aspacio is also very thorough in inspecting your body for any cancerous moles or sun issues which I get checked every year, on the dermatology side. There is also a skin esthetician for any of your skin treatments, like obagi. I will continue to go toothier office which is conviently located on W Sahara and easy to get to. Thankyou you guys for all you do. Yvonne"
- F. /
RealSelf /
May 07, 2019
Previous
Next
Everyone has a risk of developing squamous cell carcinoma no matter if you are fair-skinned with light-colored hair, or with grey/blue/green eyes or not. If you expose your skin to the sun for work or at play, you increase your chances of acquiring this type of skin cancer. We do know that men have SCC more often than women, and adults over the age of 50 are the most at risk. Anyone who has used an indoor tanning bed is also susceptible to SCC (and account for many of our new skin cancer patients each year). Other known reasons for patients developing SCC are from having a radiation exposure in the past or from currently being immunosuppressed.
Paying attention to the growths on your skin may not seem that important, but it truly is when it comes to seeing the symptoms of skin cancer. SCC spots will start to evolve and may even be mistaken for a wart or another skin growth. They can present as rough, scaly spots that just won't heal or bleed very quickly when disrupted on the skin. SCCs are thick and firm (sometimes seen as nodules). When any lesion on your skin starts to change in symmetry, color, shape, or size — you need to set up an appointment to see a skin specialist or experienced dermatologist like Dr. Aspacio. If left untreated, you risk more than just the aesthetics of your skin because SCCs can become life-threatening cancer.
There are many options for treatment for our SCC patients at our Summerlin Dermatology office. If the cancer is caught in the earlier stages, it will be easier to remove with (hopefully) minimal scarring. This depends on the severity of the condition to the size of the lesion, nodule, or mole. You do not want an SCC to spread because that is when it becomes a deeper issue. With early diagnosis, SCC is usually curable. There are many treatments available for skin cancers based on the subtype of the malignancy, size, location, and the depth and extent of involvement. Once a diagnosis is established, Dr. Aspacio will discuss the appropriate treatments for you. A simple excision, cryotherapy, electrodesiccation, curettage, and chemotherapeutic medication are all available at Summerlin Dermatology. If needed, Dr. Aspacio works with many specialists to approach the skin cancer.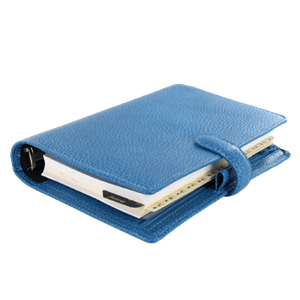 Make a life-saving appointment at Summerlin Dermatology to have your skin assessed for skin cancers like squamous cell carcinoma. We are versed in the diagnosis, treatment, and prevention of SCC, and it is vital to see a dermatologist like Dr. Aspacio to screen your skin. Our team will provide you with the compassionate care you deserve and educate you on how to best care for your skin with or without malignancies. Please contact our office at your earliest convenience to schedule your examination (especially if you already have a worrisome spot that needs to be evaluated).
Related Procedures