Acne, no matter at what age you develop it or stage it presents, can be one of the most complex (yet common) conditions that require many modalities to control or manage it. Dr. Reuel Aspacio, our board-certified dermatologist at Summerlin Dermatology, provides noninvasive blue light therapy sessions to patients who have frequent acne breakouts that damage the skin. FDA-approved blue light therapy is a great procedure to keep your skin feeling softer and healthy no matter your skin type. Blemish-prone skin can benefit from blue light therapy to rejuvenate skin troubled by mild to moderate acne when oral and topical medications are not producing the results you want.
Dr. Aspacio and our team of certified medical aestheticians in Las Vegas, NV have the experience and knowledge in evaluating your acne to create a treatment plan that meets your needs. In addition, he may tailor a skin care regimen with a combination of treatments to maintain the benefits from blue light therapy. For a more intensive therapy, we may do photodynamic therapy, a treatment that combines Levulan® with blue light or laser acne treatments.
Blue Light Therapy Reviews
"I've been going to Summerlin dermatology for over a year now. Trish always always works to get me in last minute as I have a very busy schedule. The care I receive from Trish and Dr are top notch . They are both extremely knowledgable and helpful ... They really listen to what outcome I desire and discuss options... Never have I been disappointed ! I highly recommend Summerlin dermatology !"
- C.L. /
Yelp /
Sep 09, 2016
"Today, i visited SUMMERLIN DERMATOLOGY, the front desk reps was nice, fast, very efficient, Dr Reuel nurse very nice n fill out my paper work, very professional, i waited a little bit longer than usually, he was very bussy, had many patient's, when Dr Reuel came in, was very pleasant, very nice, he took his time with me, is always a great experience, im his patient for the past 10 years n he take good care of me, for medical or cosmetic appoinments n TRISH HOFFMAN, she is a sweetheart, wonderful person, very caring, have always the best advice, she is always in good mood, i recommend highly this place, years ago my son had  acne on his face, n Dr Reuel saw him n took care, gave him the right prescription that was 10 years ago, since then ,he's face is clear,"
- C.W. /
Yelp /
Sep 08, 2016
"Words can't express the happiness I feel after receiving treatment from Alice!! I had a bad acne problem and was on medication for months. My skin cleared up pretty well then after a month off the medication I broke out worse than before. I looked up different dermatologist and decided to go to Summerlin Dermatology because of all the good reviews. My first experience with the front was okay not the best, insurance got confused and I got over charged but I called and they fixed it for me right away gave me the credit and told me I was all set to go. Then I met Alice she had the biggest smile and made me feel so comfortable talking about my skin problems which I felt really embarrassed about. I was able to get Accutane which was something I wanted going into this appointment. Her and her team basically did everything for me all I had to do was get my blood work done 3-5 days before my appointment and I had to answer a few questions, let her know I how I was doing anything different going on the normal stuff then an hour later I was able to pick up the next month prescription . Alice is the only person I'm going to trust with my skin we went on a 6 month journey together and we came out knowing a little bit about each other just building a bond you would want with any doctor. My skin looks brand new and I couldn't be any happier!"
- B.M. /
Yelp /
Jul 24, 2016
"From the moment I entered the building I was impressed. The facility is warm and welcoming, the receptionist was friendly, and the doctor helped me with an ongoing problem I have had since childhood. There were many failed attempts in the past with other practices and methods and I can't thank Summerlin Dermatology enough for giving me my life back."
- H.B. /
Yelp /
Jul 12, 2014
"I am what you could call "good for business." As a professional makeup artist with chronic cystic acne spanning more than a decade, I am both knowledgeable about the available treatments and very involved in my own skin care routine. I (nearly) spare no expense when it comes to my face, and will routinely opt for the best possible care available. Aside from the emotional consequences of suffering with such horrific acne, there is my professional appearance as a beauty pro to consider. That is what Dr. Aspacio provides- of course, with his pal Trish. I've been a patient of Summerlin Dermatology since before Dr. Aspacio started gracefully going gray. He's seen me multiple times before I finally caved and went on Accutane- twice. He's watched me bawl my eyes out over frustration with my skin. I am on a first-name basis with the front desk and can nearly always secure a same-day appointment for emergencies. It's been a long time coming, but since I started seeing Dr. A more than half a decade ago, my skin has finally cleared up for the most part. He's had me on everything from spironolactone to Retin A to Obagi, I've gotten chemical peels from his in-house aesthetician, had him perform a series of DermaRoller treatments. He's given me cortisone shots, helped me out with some emergency scripts, called me out when I was being over zealous, and I've left his office more than once with Bandaids on my face as he tirelessly waged war against my helpless skin. I finally have a regimen now that keeps my face clear for the most part. Only once in a blue moon do I have to pop in for a quick emergency shot to dissolve a cyst. Trish emails me once in a while to see how I'm doing. But I'm certain that before this decade is through, I'll be back in his chair to wage war on a different kind of problem- wrinkles. Dr. Aspacio, if you ever read this, thanks for hanging in there with me! Going into your office is bittersweet- I"m obviously in there for some kind of crisis, but at least I know I'm in good company."
- A.C. /
Yelp /
Nov 11, 2013
Previous
Next
Dr. Aspacio schedules appointments with patients of all ages and genders with acne. Teenagers, young adults, and adults in their thirties and forties are commonly looking to find answers on how to best treat acne on the face, chest, and back. Ideal candidates will have a combination of dead skin cells, bacteria, and clogged pores that inflame the skin to produce a variety of visible symptoms in hot, red pimples, blackheads, whiteheads, or as a bump under the skin. Uncomfortable and embarrassing, acne can make the skin very sensitive to the touch, itchy, and uncomfortable (physically and emotionally) when it appears anywhere on the body.
Blue light therapy can be beneficial for our acne patients who:
Need more moisture retention in the skin
Have tissue damage from the acne breakouts
Would benefit from a detoxification treatment to drain the lymphatic system
Have the appearance of acne scars that have removed volume from the facial skin (pitting)
In our private treatment room, we will set up the room to make it comfortable for you to have your blue light therapy session. Your face, back, or chest will be immersed in the blue light for less than 20 – 24 minutes (per Dr. Aspacio). You should have no discomfort during this light session. You will leave our office relaxed and with soft, supple skin. Your skin will not be red or irritated.
Once your blue light therapy session is over, you can go about your day with no downtime. Your skin may feel more soft. It should not feel irritated or appear really red. While you are at Summerlin Dermatology, you can discuss other facial rejuvenation treatments with Dr. Aspacio to coincide with the blue light therapy for your mild to moderate acne. Many of our acne patients combine other nonsurgical treatments to their skin care routine. You may qualify for dermal fillers for deep acne scars, chemical peels, or laser skin treatments for impressive results.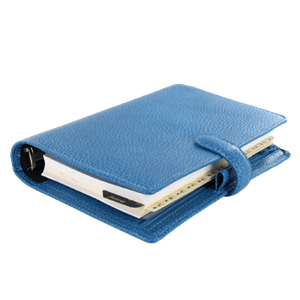 The goal of blue light therapy is to provide your acne-prone skin an added layer of protection from acne scars. We know that living with acne can be painful and embarrassing. We encourage you to call to schedule a skin evaluation for blue light therapy. If your skin did not improve with traditional acne therapy, contact us to schedule an appointment and together we will tailor a plan suitable for your needs at Summerlin Dermatology.
Related Procedures