Acne, no matter at what age you develop it or stage it presents, can be one of the most complex (yet common) conditions that require many modalities to control or manage it. Dr. Reuel Aspacio, our board-certified dermatologist at Summerlin Dermatology, provides noninvasive blue light therapy sessions to patients who have frequent acne breakouts that damage the skin. FDA-approved blue light therapy is a great procedure to keep your skin feeling softer and healthy no matter your skin type. Blemish-prone skin can benefit from blue light therapy to rejuvenate skin troubled by mild to moderate acne when oral and topical medications are not producing the results you want.
Dr. Aspacio and our team of certified medical aestheticians in Las Vegas, NV have the experience and knowledge in evaluating your acne to create a treatment plan that meets your needs. In addition, he may tailor a skin care regimen with a combination of treatments to maintain the benefits from blue light therapy. For a more intensive therapy, we may do photodynamic therapy, a treatment that combines Levulan® with blue light or laser acne treatments.
Reviews
"I made an appointment at Summerlin Dermatology and I was a little apprehensive because of the mixed reviews.  My check in experience was fine, they took me back within my appointment time, and I have to say that the nurse practioner Alice Dreyfus made me feel so at ease as she did a full body scan, and looked me over. I would highly recommend this Dermotologists office!"
- J.P. /
Yelp /
Jan 10, 2020
"What a great experience. Was looking online for a dermatologist and Summerlin Dermatology had gréât reviews so made an appointment for my husband and was NOT disappointed. What a great doctor, took the time to explain everything and great sense of humour, and the staff is also great. Sometimes hesitant when reviews are do good you wonder if there actual patients, well this place is certainly 5 star."
- J.C. /
Yelp /
Jan 10, 2020
"Everyone hear is nice and informative."
- F.M. /
Google /
Jan 03, 2020
"The staff is amazing"
- L.W. /
Google /
Jan 02, 2020
"Dr. Aspacio is by far the best dermatologist in town. Amazing bedside manner and has a way to keep things light and funny while staying professional. Best clinic I've been to in Vegas"
- R.J. /
Yelp /
Dec 20, 2019
Previous
Next
Dr. Aspacio schedules appointments with patients of all ages and genders with acne. Teenagers, young adults, and adults in their thirties and forties are commonly looking to find answers on how to best treat acne on the face, chest, and back. Ideal candidates will have a combination of dead skin cells, bacteria, and clogged pores that inflame the skin to produce a variety of visible symptoms in hot, red pimples, blackheads, whiteheads, or as a bump under the skin. Uncomfortable and embarrassing, acne can make the skin very sensitive to the touch, itchy, and uncomfortable (physically and emotionally) when it appears anywhere on the body.
Blue light therapy can be beneficial for our acne patients who:
Need more moisture retention in the skin
Have tissue damage from the acne breakouts
Would benefit from a detoxification treatment to drain the lymphatic system
Have the appearance of acne scars that have removed volume from the facial skin (pitting)
In our private treatment room, we will set up the room to make it comfortable for you to have your blue light therapy session. Your face, back, or chest will be immersed in the blue light for less than 20 – 24 minutes (per Dr. Aspacio). You should have no discomfort during this light session. You will leave our office relaxed and with soft, supple skin. Your skin will not be red or irritated.
Once your blue light therapy session is over, you can go about your day with no downtime. Your skin may feel more soft. It should not feel irritated or appear really red. While you are at Summerlin Dermatology, you can discuss other facial rejuvenation treatments with Dr. Aspacio to coincide with the blue light therapy for your mild to moderate acne. Many of our acne patients combine other nonsurgical treatments to their skin care routine. You may qualify for dermal fillers for deep acne scars, chemical peels, or laser skin treatments for impressive results.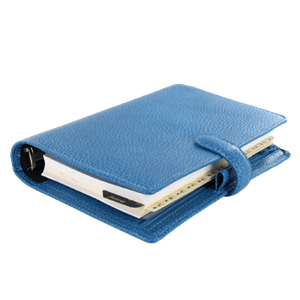 The goal of blue light therapy is to provide your acne-prone skin an added layer of protection from acne scars. We know that living with acne can be painful and embarrassing. We encourage you to call to schedule a skin evaluation for blue light therapy. If your skin did not improve with traditional acne therapy, contact us to schedule an appointment and together we will tailor a plan suitable for your needs at Summerlin Dermatology.
Related Procedures