Acne, no matter at what age you develop it or stage it presents, can be one of the most complex (yet common) conditions that require many modalities to control or manage it. Dr. Reuel Aspacio, our board-certified dermatologist at Summerlin Dermatology, provides noninvasive blue light therapy sessions to patients who have frequent acne breakouts that damage the skin. FDA-approved blue light therapy is a great procedure to keep your skin feeling softer and healthy no matter your skin type. Blemish-prone skin can benefit from blue light therapy to rejuvenate skin troubled by mild to moderate acne when oral and topical medications are not producing the results you want.
Dr. Aspacio and our team of certified medical aestheticians in Las Vegas, NV have the experience and knowledge in evaluating your acne to create a treatment plan that meets your needs. In addition, he may tailor a skin care regimen with a combination of treatments to maintain the benefits from blue light therapy. For a more intensive therapy, we may do photodynamic therapy, a treatment that combines Levulan® with blue light or laser acne treatments.
Blue Light Therapy Reviews
"Visiting Summerlin dermatology was a great experience! All the employees and staff made me feel really comfortable and educated about the procedure to take place. I had a similar procedure at another office that was not the same, if you're looking for people to trust I highly recommend."
- C.D. /
Yelp /
Jul 13, 2022
"This review is for those considering the cosmetic services of Dr. Aspacio and the team at Summerlin Dermatology...do it! You won't be disappointed! He has the ability to immediately put you at ease by taking time to talk with you and answer any and all questions you may have. And he's a master at his craft! I couldn't be more pleased with the results. Now that my polished, professional commentary is out of the way...this place f'ing rocks! Dr. Aspacio is jovial and witty and I was infatuated with Trish from the minute she said hello to me. I'm already looking forward to my next visit. Not just for a "refill", but to have as grand of a time laughing and joking as I had today. Thanks you two. :)"
- N.M. /
Yelp /
Jul 20, 2022
"I'm leaving this review if anyone is considering cosmetic dermatology from Dr. Aspacio. I feel him and his team at Summerlin are on top of things. You won't be disappointed with the quality of work he does. He was able to put my mind at ease, a master of his craft. I couldn't be more pleased with the results. "
- N. /
Healthgrades /
Oct 18, 2022
"Look no more! If you are searching for medical, cosmetic and dermatology care, Dr Reuel M Aspacio, MD Board Certified Dermatologist and Associates will take care of you!! I highly recommend the services they offer."
- L.H. /
Yelp /
Feb 02, 2023
"I had reached out to Summerlin Dermatology a year ago in regards to my severe hyperhidrosis on my hands. I had connected with Trish as I was looking at getting Botox for my hands. Trish was very sincere and honest, she had recommended a few alternative options before pursuing Botox as the procedure itself is a bit pricey and can be painful given the amount of units needed. I had tried all of the options and still wanted to opt-in for Botox for better results. I had called Trish a year later and she scheduled an appointment for me with Dr.Aspacio.It was so nice to finally meet Trish in person as she definitely made the experience enjoyable and fun (aside from the procedure itself, as 100 units being injected to each hand is definitely a bit painful haha). Dr.Aspacio was very kind and made the procedure as quick as possible. I really appreciate the kindness and the hospitality from everyone at Summerlin Dermatology. Thank you again to Trish for being so honest and being so helpful throughout my journey on finding a solution for my hyperhidrosis. Will definitely be back when the time comes again and would recommend to anyone who has any dermatology needs!"
- D.C. /
Yelp /
Feb 20, 2023
Previous
Next
Dr. Aspacio schedules appointments with patients of all ages and genders with acne. Teenagers, young adults, and adults in their thirties and forties are commonly looking to find answers on how to best treat acne on the face, chest, and back. Ideal candidates will have a combination of dead skin cells, bacteria, and clogged pores that inflame the skin to produce a variety of visible symptoms in hot, red pimples, blackheads, whiteheads, or as a bump under the skin. Uncomfortable and embarrassing, acne can make the skin very sensitive to the touch, itchy, and uncomfortable (physically and emotionally) when it appears anywhere on the body.
Blue light therapy can be beneficial for our acne patients who:
Need more moisture retention in the skin
Have tissue damage from the acne breakouts
Would benefit from a detoxification treatment to drain the lymphatic system
Have the appearance of acne scars that have removed volume from the facial skin (pitting)
In our private treatment room, we will set up the room to make it comfortable for you to have your blue light therapy session. Your face, back, or chest will be immersed in the blue light for less than 20 – 24 minutes (per Dr. Aspacio). You should have no discomfort during this light session. You will leave our office relaxed and with soft, supple skin. Your skin will not be red or irritated.
Once your blue light therapy session is over, you can go about your day with no downtime. Your skin may feel more soft. It should not feel irritated or appear really red. While you are at Summerlin Dermatology, you can discuss other facial rejuvenation treatments with Dr. Aspacio to coincide with the blue light therapy for your mild to moderate acne. Many of our acne patients combine other nonsurgical treatments to their skin care routine. You may qualify for dermal fillers for deep acne scars, chemical peels, or laser skin treatments for impressive results.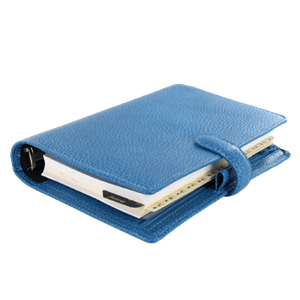 The goal of blue light therapy is to provide your acne-prone skin an added layer of protection from acne scars. We know that living with acne can be painful and embarrassing. We encourage you to call to schedule a skin evaluation for blue light therapy. If your skin did not improve with traditional acne therapy, contact us to schedule an appointment and together we will tailor a plan suitable for your needs at Summerlin Dermatology.
Related Procedures