Aside from skin cancers and precancerous lesions, chronic sun exposure makes our skin sallow, discolored, red, and wrinkled. Photorejuvenation is the process of using lasers and light to correct all of these signs of sun damage. With a series of intense pulsed light (IPL) treatments, the brown spots are lighter. In addition, the blood vessels are diminished and the texture is smoother. With minimal discomfort and downtime, your skin improves with each treatment on the face, chest, and/or arms.
Don't grapple with how your facial skin looks because of dark spots, sun damage, or fine lines. Summerlin Dermatology can offer you a skin analysis at our Las Vegas, NV office to see if you qualify. An IPL photofacial is a skin rejuvenation treatment for adult men and women with hyperpigmentation and wrinkle issues. IPL may not be an invasive procedure, but it can be very effective and produce great results. Board-certified dermatologist Dr. Reuel Aspacio will send intense wavelengths of light that heat your skin just enough to ignite the natural regeneration process and boost collagen production. Over time, you should see healthier skin with an even tone and less dark spots with our Syneron or Venus Versa laser systems.
Reviews
"Dr. Aspacio has been terrific in treating my pre-cancerous skin condition."
- R.K. /
Google /
Feb 09, 2020
"I've been using Summerlin Dermatology Dr. A for many years. Professional atmosphere. I would highly recommend."
- J.H. /
Google /
Feb 08, 2020
"I've been coming to Summerlin Dermatology for a couple of years for Botox and filler and have been very pleased with results. Trish  is the doctor's knowledgeable coordinator, and she's wonderful. They've always succeeded in making me look better  (not fake, or young, or expressionless). Better is what I was going for. I hate the "plastic look" that so many of these treatments  produce. I highly recommend Dr. Aspacio and his staff."
- S.R. /
Yelp /
Jan 24, 2020
"One of the best Dermatolgy offices in town. Dr Aspacio is a fantastic injector. He listens and addresses concerns along with his nurse Trish. They make a great team and I always leave feeling my best. I have never been anything but thrilled with my botox and filler results. I have referred over 15 family members and friends and they all have had a similar experience. Thank you Doc and team!!!!!!"
- C.L. /
Yelp /
Jan 24, 2020
"I have been a patient/client of Dr. Aspacio's since 2009. I had been searching for a place to get Botox and start my whole anti-aging regimen and hadn't had much luck. I went to a few places that made me feel really bad about myself and I left there feeling awful. Then I found Summerlin Dermatology and Trish Hoffman the cosmetic coordinator is amazing. She's honest, won't try and sell you a bill of goods, and takes her position very seriously. She gets it! Dr. Aspacio is top notch. He is an expert injector, which means he is specially trained to inject neurotoxins in places that normally other injectors would not. He is sweet, professional, smart and well known for his practice in Las Vegas. My girlfriends come here from SF and LA just so they can see him! I have also had many treatments by the Aesthetician's. My favorite is their clear and brilliant but also their Venus Viva is a great treatment too. It's a relaxing office with a cool waiting area where you can buy products. I forgot to mention the fact that Dr. Aspacio is a great dermatologist. If you have any skin conditions, problem rashes etc he's your man!!"
- T.J. /
Yelp /
Jan 24, 2020
Previous
Next
IPL works deep within the layers of your skin to improve many complexion concerns (especially sun spots and brown lesions) with little or no downtime. Candidates for IPL at Summerlin Dermatology may have a combination of concerns with their skin, including sun damage, rosacea, hyperpigmentation (brown spots), wrinkles, rough texture, large pores, flushing, freckles, melasma, age and sun spots, or broken capillaries. Dr. Aspacio will assess your skin to see if you are a candidate for IPL at your private consultation.
IPL is performed inside our Las Vegas, NV office in about 20 – 30 minutes in our minor procedures room if performed alone. To start the photofacial, the technician will clean and dry the skin to be treated before covering your eyes with special laser shields. The IPL is administered using a handheld device that passes over the skin while emitting pulses of laser energy. While most patients will feel some discomfort during the IPL, it is generally tolerable for the short treatment time.
There is no downtime associated with a photofacial treatment, but you will leave your appointment with your skin a little inflamed and red. This will decrease on its own as the day continues — it can be concealed with makeup if you want. Summerlin Dermatology advises patients keep an ointment on the skin's surface to decrease irritation and speed healing. It also helps to take an anti-inflammatory medication to ease swelling. Over the course of several days, the sun damage and other irregularities that rested under the skin will come to the surface and then begin to flake off. It's critical to keep your skin protected from the sun at all times after a photofacial treatment and to not pick at your skin. While you should see some visible results after the first session, your skin will attain the best results after several IPL sessions. Dr. Aspacio recommends approximately 3 – 6 treatments performed around once a month at Summerlin Dermatology.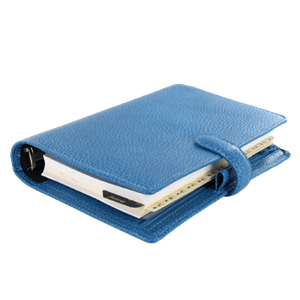 You probably didn't worry too much about your skin when you were a child, but now that environmental damage like sun spots, wrinkles, and other problems are appearing, you now may be interested in how to improve your complexion. We invite you to learn more about IPL laser treatments by calling our Las Vegas, NV office and scheduling a skin consultation with Dr. Aspacio. With IPL laser treatments at Summerlin Dermatology, we can go deep within the layers of your skin to help bring back a bright glow and a clear complexion.
Related Procedures