About Laser Skin Resurfacing
Laser skin resurfacing at Summerlin Dermatology is a nonsurgical cosmetic procedure that uses pulsating beams of light to remove damaged skin layer by layer. The treatment is performed for reducing facial lines and wrinkles and for diminishing skin irregularities such as acne scars, pigmentation, and other flaws. Also referred to as a laser peel, laser skin resurfacing is an effective treatment for patients desiring softer, clearer, youthful-looking skin. Depending on the condition of the skin, our Fractional: Diode Laser with or without the Clear + Brilliant Perméa attachment, can be adjusted accordingly to your needs. There is some downtime associated with most laser skin resurfacing treatments. Any concerns or questions can be discussed with Las Vegas, NV board-certified dermatologist Dr. Aspacio Reuel during the initial consultation.
Types of Laser Treatments
There are three types of laser skin resurfacing treatments that are chosen based on your skin's needs. Some are performed for milder cases of skin damage, while others are more aggressive:
Ablative Laser Treatments
Ablative lasers remove thin layers of skin, like a deep chemical peel or dermabrasion, with a precision that allows the technician to minimize skin damage. Ablative lasers are best for skin tightening and removing wrinkles and acne scars.
Non-Ablative Laser Treatments
Non-ablative lasers do not remove any skin — the light simply creates micro-damage to the skin to promote natural healing. Non-ablative treatments are best for removing fine lines and wrinkles on patients who are able to wait a few months for strong results.
Fractional Laser Treatments
Fractional lasers are both ablative and non-ablative that create tiny holes in the deep layers of the skin. The skin's natural healing process creates firmer, healthier skin. Fractional lasers may also be performed to help fine lines, deep wrinkles, acne scarring, sun damage, and uneven pigmentation.
Reviews
"This is a great place to go for a skin checkup, or if you have different Dermatological needs(botox, plastic surgery, etc). The staff was very helpful, even though I was late they adjusted the schedule for me, which I appreciated. They're very friendly and knowledgeable, I'll give them an extra 🌟🌟🌟🌟🌟 If you ride the buses, the SX takes you right to their doorstep."
- D.J. /
Google /
Oct 18, 2019
"Alice is wonderful always listens to my concerns"
- L.T. /
Facebook /
Oct 11, 2019
"Dr Aspacio and Trish and Pamela have transformed the way I feel about myself with their services. The treatments I've had have been perfect! I've trusted the suggestions and guidance of Trish and it's been two years and I'm ecstatic! I'm blessed to have found the doctor!!!"
- K.P. /
Google /
Oct 10, 2019
"Really, really great customer service from the medical staff. Ladies restroom does not have a changing table."
- S.W. /
Google /
Oct 03, 2019
"I called and booked my appointment within a week. I was seen right away there was little to no wait time . The staff is very friendly and the dr made me feel really comfortable and took the time to hear my concerns. I love this place and will continue to recommend this place to everyone."
- C.R. /
Yelp /
Oct 02, 2019
Previous
Next
There are many factors to consider when choosing which laser peel is right for you. Laser skin resurfacing is geared toward patients who are unhappy with their overall complexion. If you have sun-damaged skin, acne scars, age spots, fine lines and wrinkles, redness, or pigmentation issues, this treatment can help correct these imperfections. In addition, it works well if you have scaly patches, rough texture, or other irregularities. This treatment is not recommended if you have very dark skin or active acne. In addition, it is important to understand that there is downtime associated with these laser therapy. Some patients, depending on the condition of their skin, may need up to 2 – 3 weeks to recover.
If you have a deeper or more intense laser peel, you may be asked to use a topical retinoid for a few weeks before your laser treatment. This helps prepare the skin for maximum results. Medication will be given prior to the treatment to help reduce pain so you can relax during your session. If your skin needs mild correction, a topical anesthetic will be used to numb the areas where the laser will target. For the full face or more intense laser treatments, some type of sedation may be necessary. During the procedure, you will relax in our treatment chair while the laser glides over the skin, precisely targeting the designated areas for improvement. You will feel the heat from the laser followed by cold air from the built-in cooling system. The laser works to destroy damaged skin cells while also stimulating new collagen growth.
With Clear + Brilliant Perméa add-on, a topical antioxidant serum will be applied to the skin immediately after treatment. A refreshing bio-cellulose masque may also be applied for 10 – 15 minutes after treatment. You should be able to resume your day as normal. Please keep in mind that you will need to protect the skin from sun damage at all times (as it is best for your skin while it is sensitive to light after a laser treatment).
For lighter peels, a healing ointment will be applied to the skin and you can return home to recover. The skin will appear red and there will be some irritation and swelling. This should subside within a couple of days and the peeling process will last over a 3 – 5-day timeframe. If you are undergoing a more intense laser treatment, your downtime will last longer. The treated areas will most likely be covered by dressings and the irritation, swelling, and burning sensation will be intensified. Medication can be prescribed to help reduce these side effects. The downtime associated with a deeper peel can last 2 – 3 weeks. All patients should limit their sun exposure after their laser treatment and apply sun protection regularly. Regardless of the intensity of the peel, the skin will naturally flake, crust, and peel away. It is important to avoid interfering with the healing process to evade scarring and to protect your face from sun exposure. Once healed, your skin will feel softer while looking rejuvenated, younger, and clearer.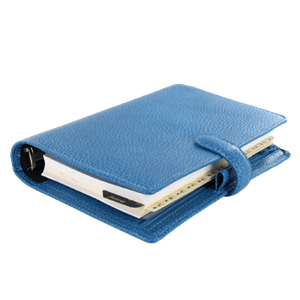 A Softer, Clearer Complexion
A laser skin resurfacing offers outstanding results if you want a younger-looking complexion. If you are considering a laser peel and would like to learn more about them, as well as other nonsurgical options Summerlin Dermatology offers, we invite you to call our office in Las Vegas, NV today to schedule your consultation with Dr. Aspacio.
Related Procedures