Have you treated your skin to a rejuvenation treatment lately or tried something new to improve the quality of your skin? Board-certified dermatologist Dr. Reuel Aspacio and his team of talented, certified medical aestheticians now offer microneedling sessions at Summerlin Dermatology. Microneedling is the use of tiny needles to create holes on the skin. With the healing process, new collagen and elastin are formed to improve the appearance of scars, wrinkles, and stretch marks.
In addition, you can add serums to your microneedling appointment that will be able to penetrate deeper into the skin, thus improving your skin faster. With minimal discomfort and no downtime, microneedling may be just what the doctor ordered. The micro-injuries by the cordless Eclipse MicroPen trigger the body's natural production of collagen and elastin, two nutrients that contribute to the health and appearance of the skin. If you're in the Las Vegas area and desire to improve scars, wrinkles, and stretch marks, microneedling may be a great treatment option for you. Give us a call at Summerlin Dermatology and schedule an appointment today.
Microneedling Reviews
"Having recently moved to the Las Vegas area, one of the items on my lengthy to-do list was, "find a new dermatologist." After checking reviews online, I contacted Summerlin Dermatology, which is Dr. Reuel Aspacio's practice, and made an appointment for a (free!) consultation.  I was to meet to with Pamela, who is the doctor's medical esthetician. She was able to see me the same week I called, and when I arrived at the office I was pleased to find a friendly staff, and an office that was not only super clean but very attractive -- a very nice environment to visit. Pamela saw me right on time, introduced herself again, and asked me what kind of treatment I was interested in. I had recently heard good things about microneedling, and I had read that Summerlin Dermatology offers it. Her explanation of my treatment options was very clear and professional, and she made me feel so comfortable that I chose to begin my treatment plan that same day! Pamela herself performed the microneedling treatment on me. She was very thorough, and took her time. The microneedling, by the way, didn't hurt at all. So, I will definitely be going back for more sessions. Thanks, Pamela! See you soon."
- S.R. /
Yelp /
Nov 14, 2017
Previous
Next
You may benefit from microneedling if you have slight to moderate skin issues, like rough skin texture or low elasticity. Microneedling treatments can also reduce the appearance of pores, stretch marks, and scars. You should be willing to wait a while before seeing the results of your microneedling treatment since the collagen and elastin will need time to have an effect on the skin, but you will have natural-looking results and gain better overall skin health.
Microneedling is performed in a treatment room in about 30 – 60 minutes with numbing cream or a local anesthesia if requested, but most patients feel mild or no discomfort. The skin being treated will be cleansed before the microneedling handpiece is passed evenly over it. After the microneedling is performed, a topical treatment like platelet-rich plasma (PRP) or a vitamin-infused serum can be applied for deeper penetration of the nutrients into the skin. A moisturizer will be massaged in along with sunscreen since your skin will be sensitive after the treatment.
You may have some swelling and redness for about a day, but this should subside quickly on its own. It may take about 1 – 2 months as the collagen and elastin levels increase before you see visible improvements in the health and appearance of your skin. You should plan to get about 4 – 6 maintenance treatments every 4 – 6 weeks for optimal results and lasting skin health.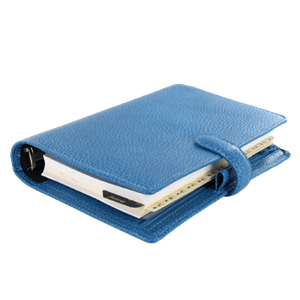 Natural Health and Radiance
Improve the health and appearance of your skin with microneedling therapy at Summerlin Dermatology in Las Vegas, NV. A minimally invasive treatment that can give you dramatic results, microneedling boosts your natural production of collagen for smoother, firmer skin. Schedule a consultation with Dr. Aspacio to learn more about this procedure and other skin rejuvenation procedures.
Related Procedures