About Microneedling with PRP
Microneedling is a procedure that punctures tiny holes into the skin on your face, neck, or chest to stimulate skin repair. As an added benefit, your own platelet-rich plasma (PRP) can be applied to the same area to further help tissue heal and allow the skin to grow new cells. These two treatments together are often referred to as the vampire facial and can reduce the appearance of scars, fine lines, wrinkles and dark spots, large pores, and other skin issues. The texture of your skin can be greatly improved to appear smoother and more even without damaging the skin. If you would like to learn more about the microneedling with PRP treatment, contact Summerlin Dermatology in Las Vegas, NV to schedule a one-on-one consultation with our board-certified dermatologist Dr. Reuel Aspacio.
Reviews
"Dr. Aspacio has been terrific in treating my pre-cancerous skin condition."
- R.K. /
Google /
Feb 09, 2020
"I've been using Summerlin Dermatology Dr. A for many years. Professional atmosphere. I would highly recommend."
- J.H. /
Google /
Feb 08, 2020
"I've been coming to Summerlin Dermatology for a couple of years for Botox and filler and have been very pleased with results. Trish  is the doctor's knowledgeable coordinator, and she's wonderful. They've always succeeded in making me look better  (not fake, or young, or expressionless). Better is what I was going for. I hate the "plastic look" that so many of these treatments  produce. I highly recommend Dr. Aspacio and his staff."
- S.R. /
Yelp /
Jan 24, 2020
"One of the best Dermatolgy offices in town. Dr Aspacio is a fantastic injector. He listens and addresses concerns along with his nurse Trish. They make a great team and I always leave feeling my best. I have never been anything but thrilled with my botox and filler results. I have referred over 15 family members and friends and they all have had a similar experience. Thank you Doc and team!!!!!!"
- C.L. /
Yelp /
Jan 24, 2020
"I have been a patient/client of Dr. Aspacio's since 2009. I had been searching for a place to get Botox and start my whole anti-aging regimen and hadn't had much luck. I went to a few places that made me feel really bad about myself and I left there feeling awful. Then I found Summerlin Dermatology and Trish Hoffman the cosmetic coordinator is amazing. She's honest, won't try and sell you a bill of goods, and takes her position very seriously. She gets it! Dr. Aspacio is top notch. He is an expert injector, which means he is specially trained to inject neurotoxins in places that normally other injectors would not. He is sweet, professional, smart and well known for his practice in Las Vegas. My girlfriends come here from SF and LA just so they can see him! I have also had many treatments by the Aesthetician's. My favorite is their clear and brilliant but also their Venus Viva is a great treatment too. It's a relaxing office with a cool waiting area where you can buy products. I forgot to mention the fact that Dr. Aspacio is a great dermatologist. If you have any skin conditions, problem rashes etc he's your man!!"
- T.J. /
Yelp /
Jan 24, 2020
Previous
Next
A great candidate for microneedling with PRP would be anyone looking to change the appearance or texture of the surface of their face. Dry skin, uneven skin tone, rough texture, age spots, loose skin, wrinkles, acne, and scarring are all skin conditions that could benefit from a microneedling with PRP. This treatment can also be used to help combat the effects of sun damage that may have caused your skin to have a rough texture or hyperpigmentation.
Prior to the microneedling section of your treatment, someone from our medical staff will draw your blood to start the PRP process. The drawn blood will then be taken to our lab for the separation process where your stem cells, platelets, and growth factors will be condensed into PRP by a centrifuge. For the microneedling treatment, Summerlin Dermatology uses a state-of-the-art technology in the Eclipse MicroPen to create tiny holes in your skin. The small needles used will not damage your skin but will instead help stimulate the production of collagen. Once the microneedling is complete, the PRP serum will be applied to the skin to sink in. After the PRP is fully absorbed, we will remove the serum and cleanse your skin.
Following your microneedling with PRP treatment, you may experience some normal effects such as bruising, swelling, and redness. We recommend that you do not wear makeup, use abrasive skin cleansers, or submerge in a swimming pool for approximately 72 hours post-treatment. These activities can expose your skin to harsh chemicals and bacteria, which could lead to adverse reactions. You should also reduce sun exposure or use protective measures when going outside. Final results are typically seen within several weeks as the skin works to repair and heal itself.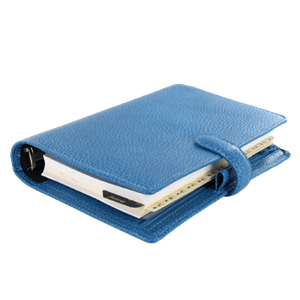 PRP Can Revitalize Your Skin
Microneedling with PRP at Summerlin Dermatology can be very beneficial for patients looking to rejuvenate the look and feel of their skin. It can help to make skin look younger, smoother, and firmer. We invite you to learn more about this treatment by talking to one of our certified medical aestheticians or by scheduling a consultation at our Las Vegas, NV facility today.
Related Procedures