About Microneedling with PRP
Microneedling is a procedure that punctures tiny holes into the skin on your face, neck, or chest to stimulate skin repair. As an added benefit, your own platelet-rich plasma (PRP) can be applied to the same area to further help tissue heal and allow the skin to grow new cells. These two treatments together are often referred to as the vampire facial and can reduce the appearance of scars, fine lines, wrinkles and dark spots, large pores, and other skin issues. The texture of your skin can be greatly improved to appear smoother and more even without damaging the skin. If you would like to learn more about the microneedling with PRP treatment, contact Summerlin Dermatology in Las Vegas, NV to schedule a one-on-one consultation with our board-certified dermatologist Dr. Reuel Aspacio.
Microneedling with PRP Reviews
"Having recently moved to the Las Vegas area, one of the items on my lengthy to-do list was, "find a new dermatologist." After checking reviews online, I contacted Summerlin Dermatology, which is Dr. Reuel Aspacio's practice, and made an appointment for a (free!) consultation.  I was to meet to with Pamela, who is the doctor's medical esthetician. She was able to see me the same week I called, and when I arrived at the office I was pleased to find a friendly staff, and an office that was not only super clean but very attractive -- a very nice environment to visit. Pamela saw me right on time, introduced herself again, and asked me what kind of treatment I was interested in. I had recently heard good things about microneedling, and I had read that Summerlin Dermatology offers it. Her explanation of my treatment options was very clear and professional, and she made me feel so comfortable that I chose to begin my treatment plan that same day! Pamela herself performed the microneedling treatment on me. She was very thorough, and took her time. The microneedling, by the way, didn't hurt at all. So, I will definitely be going back for more sessions. Thanks, Pamela! See you soon."
- S.R. /
Yelp /
Nov 14, 2017
Previous
Next
A great candidate for microneedling with PRP would be anyone looking to change the appearance or texture of the surface of their face. Dry skin, uneven skin tone, rough texture, age spots, loose skin, wrinkles, acne, and scarring are all skin conditions that could benefit from a microneedling with PRP. This treatment can also be used to help combat the effects of sun damage that may have caused your skin to have a rough texture or hyperpigmentation.
Prior to the microneedling section of your treatment, someone from our medical staff will draw your blood to start the PRP process. The drawn blood will then be taken to our lab for the separation process where your rejuvenated cells, platelets, and growth factors will be condensed into PRP by a centrifuge. For the microneedling treatment, Summerlin Dermatology uses a state-of-the-art technology in the Eclipse MicroPen to create tiny holes in your skin. The small needles used will not damage your skin but will instead help stimulate the production of collagen. Once the microneedling is complete, the PRP serum will be applied to the skin to sink in. After the PRP is fully absorbed, we will remove the serum and cleanse your skin.
Following your microneedling with PRP treatment, you may experience some normal effects such as bruising, swelling, and redness. We recommend that you do not wear makeup, use abrasive skin cleansers, or submerge in a swimming pool for approximately 72 hours post-treatment. These activities can expose your skin to harsh chemicals and bacteria, which could lead to adverse reactions. You should also reduce sun exposure or use protective measures when going outside. Final results are typically seen within several weeks as the skin works to repair and heal itself.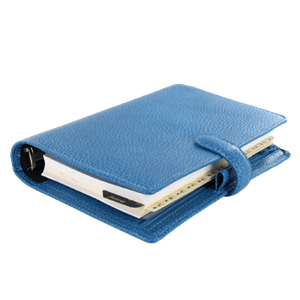 PRP Can Revitalize Your Skin
Microneedling with PRP at Summerlin Dermatology can be very beneficial for patients looking to rejuvenate the look and feel of their skin. It can help to make skin look younger, smoother, and firmer. We invite you to learn more about this treatment by talking to one of our certified medical aestheticians or by scheduling a consultation at our Las Vegas, NV facility today.
Related Procedures