Have you considered having a dermatologist evaluate your skin if a sexually transmitted disease (STD), like genital warts and/or herpes, may be the cause of your genitalia skin's condition? Las Vegas, NV board-certified dermatologist Dr. Reuel Aspacio offers STD treatment for the skin to his patients to not only control outbreaks but to also help alleviate the painful, itchy symptoms that accompany them. Scheduling an appointment with a dermatologist for a rash or a growth on your reproductive parts may not be what you think of first, but dermatology is one medical field on the forefront in the treatment of these sexually contracted conditions.
When you visit Dr. Aspacio, you will have a private appointment to discuss your symptoms and sexual history. If you are not already diagnosed from your primary care physician, gynecologist, or urologist, Dr. Aspacio can make the determination if you have an STD. However, your treatment should not stop with just treating the external expressions of the disease. If you are a female, Dr. Aspacio will urge you to see a gynecologist to have a cervical screening because some subtypes of human papillomavirus (HPV) may predispose to a malignancy (cervical cancer). Herpes can also affect a newborn baby if there is an outbreak internally or externally where the baby is exposed to the herpes simplex virus.
Both diseases are transmissible, painful, and difficult to treat. However, our team at Summerlin Dermatology is highly experienced in treating patients (and their partners) with great sensitivity and care. If left untreated, STDs will not only scar the skin but may also impact fertility and result in other serious health problems.
Reviews
"Dr. Aspacio has been terrific in treating my pre-cancerous skin condition."
- R.K. /
Google /
Feb 09, 2020
"This review is for those considering the cosmetic services of Dr. Aspacio and the team at Summerlin Dermatology...do it! You won't be disappointed! He has the ability to immediately put you at ease by taking time to talk with you and answer any and all questions you may have. And he's a master at his craft! I couldn't be more pleased with the results. Now that my polished, professional commentary is out of the way...this place f'ing rocks! Dr. Aspacio is jovial and witty and I was infatuated with Trish from the minute she said hello to me. I'm already looking forward to my next visit. Not just for a "refill", but to have as grand of a time laughing and joking as I had today. Thanks you two. :)"
- N.M. /
Yelp /
Jul 20, 2022
"Visiting Summerlin dermatology was a great experience! All the employees and staff made me feel really comfortable and educated about the procedure to take place. I had a similar procedure at another office that was not the same, if you're looking for people to trust I highly recommend."
- C.D. /
Yelp /
Jul 13, 2022
"I am so pleased to be in the hands of the family of experts in skin care at Summerlin Dermatology and highly recommend Dr. Aspacio  and his amazing team to help you with your "Summer Skin Tune up" !      After just one facial treatment ( with Natalie) to exfoliate and re-hydreate, my skin is glowing and radiant...and yes people are noticing!........plus, with the help of Dr. Aspacio's expert skill set and a little filler.... I am happy to look in the mirror again and be back on track!         THANK YOU Summelin Dermatology!  You are the Best!!Lark Williams"
- L.W. /
Yelp /
Jul 10, 2022
"Thank you Doctor Aspacio and his awesome assistant Trish as well as the very friendly gals up front who always remember my name. If you are looking for the best treatments in Las Vegas this is a top notch doctor. He listens and is transparent about expectations and does perfect work ALWAYS! For cosmetics and skin care he will absolutely transform you!"
- K.P. /
Yelp /
Jul 06, 2022
Previous
Next
Genital warts and herpes are contracted through sexual intercourse with an infected person(s). A person will develop genital warts from the human papilloma virus (HPV). Herpes are contracted through the herpes simplex virus type 2 (HVS-2). Both viruses can only be managed, not cured. For women who have contracted either virus, she may develop genital warts or herpes on:
The vulva
The inner walls of the vagina
The cervix
The anus and anal canal
The skin around the vagina all the way to the anus
The mouth and throat (through oral sexual intercourse with an infected partner)
Men develop genital warts and/or herpes on:
The penis (inside, the tip, and/or shaft of the penis)
The skin around the penis all the way to the anus
The scrotum
The anus and anal canal
The mouth and throat (through oral sexual intercourse with an infected partner)
While both are caused by a sexually transmitted disease, herpes and genital warts have very different in appearance. Genital warts are flat, flesh-colored growths that can appear alone or in clusters. Herpes appears as a single sore or a rash that is painful with inflamed, infection filled, blister-like sores. Sometimes, the HSV-2 virus is dormant, but this is a disease that is recurrent. Even if you do not have a visible outbreak, you are still carrying the virus and are contagious.
Ranging in size, genital warts are caused by the human papillomavirus (HPV) and look like flesh-toned bumps on the skin with a texture like the head of a cauliflower floret. You may only have one wart at a time, several large warts, or even clusters of warts on your body.
Herpes simplex is a transmissible, painful, blistering rash caused by herpes simplex virus type 1 and 2, typically seen on the lips and genitalia. However, the rash can occur in other areas of the body, such as the buttocks and trunk. Prior to the blister formation, some people may experience sensitivity and itching. Left alone, the rash may last 2 – 3 weeks. Unfortunately, it is a recurrent disorder.
If you suspect that you have a sexually transmitted disease, seeing a doctor is the first important step in your treatment. Dr. Aspacio can treat the external expressions of these STDs, but there is no cure at this time. Women should also have a gynecologic evaluation to determine any cervical involvement because some subtypes of human papillomavirus may predispose her to a malignancy. Cervical cancer and oropharyngeal carcinoma are some malignancies associated with the HPV virus.
Treatment options for men and women with genital warts are varied and they range from topical therapy to destructive methods. New medical advancements are being developed to fight genital warts. There is an HPV vaccination to help prevent a potential malignancy available for qualifying patients.
Dr. Aspacio offers therapies to alter the progression of herpes and to lessen the symptoms of the condition. Avoiding triggers such as excessive emotional stress, heat or cold injury, or states of depressed immunity, are crucial to keeping outbreaks under control.
With either STD, your partner will need to be treated for the condition as well.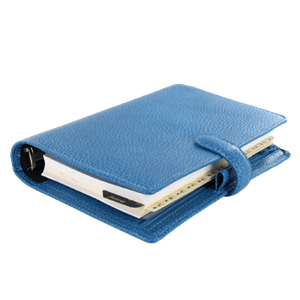 To better understand the herpes simplex rash or genital warts and explore treatment options, contact Summerlin Dermatology today. We are here to help you learn more about how to care for your skin, how to prevent further transmission, and keep the scarring as limited as possible.
Related Procedures