Dr. Reuel Aspacio and his team of certified medical professionals at Summerlin Dermatology encounter a gamut of benign skin growths on a daily basis. Skin tags are flesh-colored lesions typically seen on the neck, the armpits, below the breasts, and even the groin. These are usually asymptomatic. However, some patients find them itchy or irritating.
These flesh-colored skin growths (also known as acrochordon) are harmless and may range from a pinhead-sized bump to the size of a pencil eraser. While skin tags do not require medical treatment, you may want skin tags removed if they create irritation when they rub against clothing. You may also consider having a skin tag removed if it's in a visible location, like your eyelid or another area of your face. Evaluation by a skilled dermatologist such as Dr. Aspacio may ease your anxiety about these lesions. If you are seeking a cosmetically elegant result as a treatment option for skin growths, lesions, skin tags or seborrheic keratosis in the Las Vegas, NV area, schedule an appointment at Summerlin Dermatology.
Reviews
"Dr. Aspacio has been terrific in treating my pre-cancerous skin condition."
- R.K. /
Google /
Feb 09, 2020
"I've been using Summerlin Dermatology Dr. A for many years. Professional atmosphere. I would highly recommend."
- J.H. /
Google /
Feb 08, 2020
"I've been coming to Summerlin Dermatology for a couple of years for Botox and filler and have been very pleased with results. Trish  is the doctor's knowledgeable coordinator, and she's wonderful. They've always succeeded in making me look better  (not fake, or young, or expressionless). Better is what I was going for. I hate the "plastic look" that so many of these treatments  produce. I highly recommend Dr. Aspacio and his staff."
- S.R. /
Yelp /
Jan 24, 2020
"One of the best Dermatolgy offices in town. Dr Aspacio is a fantastic injector. He listens and addresses concerns along with his nurse Trish. They make a great team and I always leave feeling my best. I have never been anything but thrilled with my botox and filler results. I have referred over 15 family members and friends and they all have had a similar experience. Thank you Doc and team!!!!!!"
- C.L. /
Yelp /
Jan 24, 2020
"I have been a patient/client of Dr. Aspacio's since 2009. I had been searching for a place to get Botox and start my whole anti-aging regimen and hadn't had much luck. I went to a few places that made me feel really bad about myself and I left there feeling awful. Then I found Summerlin Dermatology and Trish Hoffman the cosmetic coordinator is amazing. She's honest, won't try and sell you a bill of goods, and takes her position very seriously. She gets it! Dr. Aspacio is top notch. He is an expert injector, which means he is specially trained to inject neurotoxins in places that normally other injectors would not. He is sweet, professional, smart and well known for his practice in Las Vegas. My girlfriends come here from SF and LA just so they can see him! I have also had many treatments by the Aesthetician's. My favorite is their clear and brilliant but also their Venus Viva is a great treatment too. It's a relaxing office with a cool waiting area where you can buy products. I forgot to mention the fact that Dr. Aspacio is a great dermatologist. If you have any skin conditions, problem rashes etc he's your man!!"
- T.J. /
Yelp /
Jan 24, 2020
Previous
Next
Skin tags are so common that it is reported many adults have at least one. Skin tags typically develop from the friction of skin rubbing against clothing or other skin. They most commonly form in the armpits, on the chest, neck, eyelids, and in the folds of the groin. In women, skin tags may also develop beneath the breasts. You may develop skin tags more often if you are overweight or as you age. In addition, hormone elevations during pregnancy can also cause an increase in the formation of skin tags.
A skin tag is either flesh colored or brown. They can vary in size from as small as 1mm to around the size of a grape. The growth may be smooth or wrinkled, and most are attached to the skin by a small stalk. Skin tags do not cause pain and they are not contagious. If the skin tag gets twisted and cut off from the blood supply, it may turn red or black.
Skin tags often do not need treatment, but you may want one or a group of them removed. Skin tags can get caught in jewelry or clothing, which can cause irritation, redness, and sometimes bleeding. You may also want to eliminate them for cosmetic reasons (if it is on your face or another visible area). To remove a skin tag, Dr. Aspacio may perform a surface layer surgical excision; other treatment options include destruction by electrocautery, cryotherapy, or laser.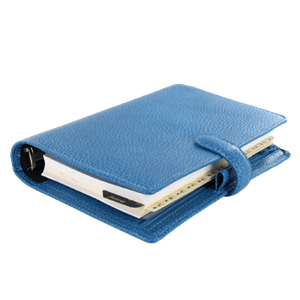 Safe and Effective Removals
If you have skin tags that are irritating or unattractive, Dr. Aspacio can assess and remove them for medical and cosmetic reasons. There are a number of treatment options for skin tag removal that Dr. Aspacio can discuss with you before creating your customized treatment plan. Summerlin Dermatology invites you to contact our Las Vegas, NV office to schedule a consultation for skin tag removal.
Related Procedures