Healthy skin will always have a small amount of yeast living on it. However, too much yeast could lead to a fungal infection known as tinea versicolor. Caused by a (yeast) fungus called Malassezia furfur, the overgrowth of this fungus is usually asymptomatic. Also called pityriasis versicolor or haole rot, this skin infection causes discoloration as lighter and/or darker spots of pigment develop. Since sometimes this is misdiagnosed as a rash or vitiligo, Dr. Reuel Aspacio, our board-certified dermatologist, carefully diagnoses and then treats tinea versicolor in his Las Vegas, NV practice. If you are concerned that you may have tinea versicolor or another skin condition, schedule a consultation at Summerlin Dermatology. Dr. Aspacio is dedicated to providing great skin care to his patients and preventing future outbreaks.
Reviews
"Dr. Aspacio has been terrific in treating my pre-cancerous skin condition."
- R.K. /
Google /
Feb 09, 2020
"I've been using Summerlin Dermatology Dr. A for many years. Professional atmosphere. I would highly recommend."
- J.H. /
Google /
Feb 08, 2020
"I've been coming to Summerlin Dermatology for a couple of years for Botox and filler and have been very pleased with results. Trish  is the doctor's knowledgeable coordinator, and she's wonderful. They've always succeeded in making me look better  (not fake, or young, or expressionless). Better is what I was going for. I hate the "plastic look" that so many of these treatments  produce. I highly recommend Dr. Aspacio and his staff."
- S.R. /
Yelp /
Jan 24, 2020
"One of the best Dermatolgy offices in town. Dr Aspacio is a fantastic injector. He listens and addresses concerns along with his nurse Trish. They make a great team and I always leave feeling my best. I have never been anything but thrilled with my botox and filler results. I have referred over 15 family members and friends and they all have had a similar experience. Thank you Doc and team!!!!!!"
- C.L. /
Yelp /
Jan 24, 2020
"I have been a patient/client of Dr. Aspacio's since 2009. I had been searching for a place to get Botox and start my whole anti-aging regimen and hadn't had much luck. I went to a few places that made me feel really bad about myself and I left there feeling awful. Then I found Summerlin Dermatology and Trish Hoffman the cosmetic coordinator is amazing. She's honest, won't try and sell you a bill of goods, and takes her position very seriously. She gets it! Dr. Aspacio is top notch. He is an expert injector, which means he is specially trained to inject neurotoxins in places that normally other injectors would not. He is sweet, professional, smart and well known for his practice in Las Vegas. My girlfriends come here from SF and LA just so they can see him! I have also had many treatments by the Aesthetician's. My favorite is their clear and brilliant but also their Venus Viva is a great treatment too. It's a relaxing office with a cool waiting area where you can buy products. I forgot to mention the fact that Dr. Aspacio is a great dermatologist. If you have any skin conditions, problem rashes etc he's your man!!"
- T.J. /
Yelp /
Jan 24, 2020
Previous
Next
Tinea versicolor occurs when the natural yeast on the skin is overgrown. Some factors that commonly trigger overgrowth are oily skin, frequent sweating, and a weak immune system. Tinea versicolor is more likely to occur in people who live in a hot or humid climate. Teens and young adults are more likely to be affected, as well as athletes and people who have an active lifestyle.
Tinea versicolor may develop anywhere on the skin, it is most common on the arms, back, chest, and neck. The infection typically looks like a rash as spots or patches of skin become lighter or darker. The spots may be white, pink, red, or brown and may be more obvious when you have a tan. The infected skin may feel dry or scaly, but in most cases, it should not be itchy or painful.
Dr. Aspacio can easily diagnose tinea versicolor with a physical exam, possibly aided by an ultraviolet light. If there's any doubt, he may gently scrape the skin and look at the skin cells under a microscope. Once a diagnosis has been made, treatment options can be discussed.
Treatment of tinea versicolor may vary from topical antifungals to oral medication depending on the severity of your outbreak. Washing your skin thoroughly with a gentle cleanser and keeping the skin dry is the first step for treatment. Dr. Aspacio may prescribe a topical medication (cream, gel, or shampoo) based on the location of the infection. Many of our patients also have success with oral medications. If the outbreak is widespread, both a topical and an oral medication may be recommended.
It's important to understand that even though the fungus is treated and eliminated, it could take weeks or longer for the skin to appear normal. The discoloration and scaling will eventually fade. Once the infection is treated, Dr. Aspacio can offer suggestions to prevent reoccurrence. Some tips include using oil-free skin products, reducing sun exposure, and wearing loose clothing in breathable fabrics. If you live in a humid environment or you sweat a lot, showering and staying dry is very helpful to keep the fungus at bay. A medicated cleanser may also be prescribed for you to can use 1 – 2 times a month.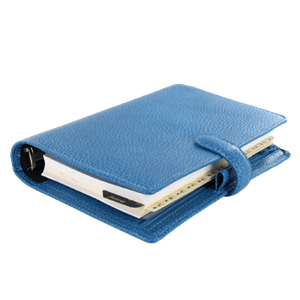 Stop Spotty Skin Infections
If you notice discolored patches or spots on your skin, it is important to have it assessed by Dr. Aspacio. Tinea versicolor generally does not go away on its own, but can be effectively treated with medications and topical creams. For skin infections like tinea versicolor and any other skin concerns you may have, schedule a consultation at Summerlin Dermatology in Las Vegas, NV.
Related Procedures