Warts are a common skin condition usually found on the hands, fingers, and around the fingernails. They tend to look like small, fleshy peas, but they may vary in size. It is also common for warts to appear in clusters on the knees and elbows. Warts are caused by the HPV, otherwise known as the human papilloma virus. Although warts are harmless for the most part, they can be unsightly and bothersome. Over-the-counter wart removal treatments are usually not enough.
Our board-certified dermatologist, Dr. Reuel Aspacio, offers wart removal at his office in Las Vegas, NV. If you have a wart or other skin growth you want to be removed, schedule a consultation with Dr. Aspacio at Summerlin Dermatology.
Warts are caused by HPV. They are generally spread from person to person through skin-to-skin contact. These growth can also be the result of contact with an object that a wart has touched, such as exercise equipment or a towel. It is easier to get warts through a cut or scape in the skin, so areas that are frequently shaved (the face, legs, or under the arms) are at increased risk.
Some subtypes of warts, however, may predispose a person to malignancy. Cervical cancer and oropharyngeal carcinoma are some malignancies associated with the virus.
Reviews
"Dr. Aspacio has been terrific in treating my pre-cancerous skin condition."
- R.K. /
Google /
Feb 09, 2020
"I've been using Summerlin Dermatology Dr. A for many years. Professional atmosphere. I would highly recommend."
- J.H. /
Google /
Feb 08, 2020
"I've been coming to Summerlin Dermatology for a couple of years for Botox and filler and have been very pleased with results. Trish  is the doctor's knowledgeable coordinator, and she's wonderful. They've always succeeded in making me look better  (not fake, or young, or expressionless). Better is what I was going for. I hate the "plastic look" that so many of these treatments  produce. I highly recommend Dr. Aspacio and his staff."
- S.R. /
Yelp /
Jan 24, 2020
"One of the best Dermatolgy offices in town. Dr Aspacio is a fantastic injector. He listens and addresses concerns along with his nurse Trish. They make a great team and I always leave feeling my best. I have never been anything but thrilled with my botox and filler results. I have referred over 15 family members and friends and they all have had a similar experience. Thank you Doc and team!!!!!!"
- C.L. /
Yelp /
Jan 24, 2020
"I have been a patient/client of Dr. Aspacio's since 2009. I had been searching for a place to get Botox and start my whole anti-aging regimen and hadn't had much luck. I went to a few places that made me feel really bad about myself and I left there feeling awful. Then I found Summerlin Dermatology and Trish Hoffman the cosmetic coordinator is amazing. She's honest, won't try and sell you a bill of goods, and takes her position very seriously. She gets it! Dr. Aspacio is top notch. He is an expert injector, which means he is specially trained to inject neurotoxins in places that normally other injectors would not. He is sweet, professional, smart and well known for his practice in Las Vegas. My girlfriends come here from SF and LA just so they can see him! I have also had many treatments by the Aesthetician's. My favorite is their clear and brilliant but also their Venus Viva is a great treatment too. It's a relaxing office with a cool waiting area where you can buy products. I forgot to mention the fact that Dr. Aspacio is a great dermatologist. If you have any skin conditions, problem rashes etc he's your man!!"
- T.J. /
Yelp /
Jan 24, 2020
Previous
Next
Common wart symptoms include bumps that are tender and grainy at the top and fleshy feeling. The area with the wart can be rough to the touch. Plantar warts appear on the soles of the feet. Also known as foot warts, they look like light brown or flesh-colored lumps that are speckled with tiny, black spots, which are clotted blood vessels. Flat warts are smaller and smoother compared to other types. Flat warts can grow anywhere, but they are most common on the face and legs.
Simple warts on the skin may be treated with destructive methods, such as cryotherapy (freezing), laser wart removal, or electrocautery. Sometimes surgical management is necessary.

Cryotherapy – Freezing a wart by cryotherapy is a common treatment and is performed with success. With this method, Dr. Aspacio uses liquid nitrogen to freeze the wart away. A blister will form around the wart and the dead tissues will fall off within a week.
Laser wart removal – At Summerlin Dermatology, we use the Cutera® Excel V+™ laser to remove warts with precision. Most patients describe an Excel V+™ treatment as though it feels like a rubber band snapping on the skin. Following a treatment, some may experience minimal side effects, such as redness, swelling, or bruising on the treated area. However, these effects will typically disappear within a few hours to a few days.
Electrocautery – With an electronic probe, the wart can be burned off through electrocautery.
Dr. Aspacio may also consider curetting (scraping), chemical peels, excising (cutting), bleomycin injections, or immunotherapy as additional treatment options if the warts are difficult to treat.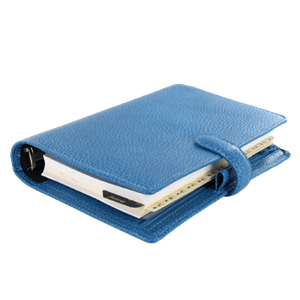 Optimal Course of Treatment
Though most warts are harmless, you probably want it removed as soon as possible. Instead of wasting time with home treatments, have your wart(s) checked out by a trained professional like Dr. Aspacio. He will examine the wart(s) to determine the type and best course of treatment. Contact Summerlin Dermatology in Las Vegas, NV to schedule a consultation to treat existing warts and reduce reoccurrence.
Related Procedures