Volume loss occurs naturally during the aging process, particularly in the mid-face as the cheeks become flat and hollow. Board-certified dermatologist and expert injector Dr. Reuel Aspacio offers Sculptra, a poly-L-lactic acid-based dermal filler that allows for deeper and longer-lasting volume replacement in the cheeks. In addition to improving the contour of the cheeks, Sculptra can decrease the appearance of shallow to deep lines and wrinkles. This does include the nasolabial folds (also known as the smile or laugh lines) that run from the sides of the nose to the corners of the mouth. Sculptra also works wonders on acne scars (from small flaws to areas marked by pitting). With its unique formula approved by the Food and Drug Administration (FDA), Sculptra promotes the natural production of collagen in your body, so even if you stop treatments, your skin will still be healthier compared to before Sculptra injections. Schedule a consultation at Summerlin Dermatology in Las Vegas, NV to learn more about the benefits of this dermal filler.
Reviews
"Dr. Aspacio has been terrific in treating my pre-cancerous skin condition."
- R.K. /
Google /
Feb 09, 2020
"I've been using Summerlin Dermatology Dr. A for many years. Professional atmosphere. I would highly recommend."
- J.H. /
Google /
Feb 08, 2020
"I've been coming to Summerlin Dermatology for a couple of years for Botox and filler and have been very pleased with results. Trish  is the doctor's knowledgeable coordinator, and she's wonderful. They've always succeeded in making me look better  (not fake, or young, or expressionless). Better is what I was going for. I hate the "plastic look" that so many of these treatments  produce. I highly recommend Dr. Aspacio and his staff."
- S.R. /
Yelp /
Jan 24, 2020
"One of the best Dermatolgy offices in town. Dr Aspacio is a fantastic injector. He listens and addresses concerns along with his nurse Trish. They make a great team and I always leave feeling my best. I have never been anything but thrilled with my botox and filler results. I have referred over 15 family members and friends and they all have had a similar experience. Thank you Doc and team!!!!!!"
- C.L. /
Yelp /
Jan 24, 2020
"I have been a patient/client of Dr. Aspacio's since 2009. I had been searching for a place to get Botox and start my whole anti-aging regimen and hadn't had much luck. I went to a few places that made me feel really bad about myself and I left there feeling awful. Then I found Summerlin Dermatology and Trish Hoffman the cosmetic coordinator is amazing. She's honest, won't try and sell you a bill of goods, and takes her position very seriously. She gets it! Dr. Aspacio is top notch. He is an expert injector, which means he is specially trained to inject neurotoxins in places that normally other injectors would not. He is sweet, professional, smart and well known for his practice in Las Vegas. My girlfriends come here from SF and LA just so they can see him! I have also had many treatments by the Aesthetician's. My favorite is their clear and brilliant but also their Venus Viva is a great treatment too. It's a relaxing office with a cool waiting area where you can buy products. I forgot to mention the fact that Dr. Aspacio is a great dermatologist. If you have any skin conditions, problem rashes etc he's your man!!"
- T.J. /
Yelp /
Jan 24, 2020
Previous
Next
Sculptra is best for patients who want to add volume in their cheeks without surgery. Some candidates may have naturally flat cheeks, while others experience age-related volume loss. Sculptra can also be used to fill shallow to deep facial lines and wrinkles, like marionette lines, nasolabial folds, and chin wrinkles. Since Sculptra helps to increase the body's natural production of collagen, many patients will have a visible improvement in the overall health and appearance of their skin.
After your consultation to create your personal treatment plan, you will receive your Sculptra injections in one of our private procedure rooms. The injector may apply a numbing cream or local anesthetic before cleansing and marking the injection sites. Once you are ready, the filler will be injected into the deeper layers of the skin at the selected areas. For best results, Dr. Aspacio recommends a series of four Sculptra injections, each scheduled at Summerlin Dermatology about four to six weeks apart.
After your Sculptra treatment, you may have mild to moderate redness, swelling, tenderness, or bruising at the injection site that should subside naturally in a few days. You need to massage the treated areas five minutes, five times a day for five days. For faster healing, you can apply cold packs to the injection sites. You should avoid UV exposure as much as possible after your treatment and use sun protection. When performed as a series of injections over the course of 3 – 4 months, results can last up to two years.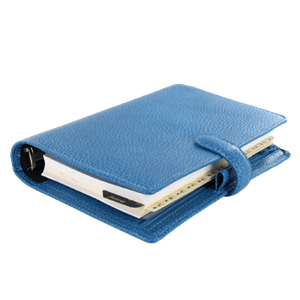 Restore the volume and smoothness of your face with nonsurgical Sculptra injections at Summerlin Dermatology in Las Vegas, NV. Dr. Aspacio will help determine if Sculptra is right for your goals and concerns during your consultation before creating your custom treatment plan. Contact our office to schedule your consultation for Sculptra or one of our other procedures.
Related Procedures