Whether you like them long or short, painted or natural, your nails can say a lot about you. Indeed, the nails are more than a blank canvas for well-kept manicures and pedicures. Las Vegas, NV board-certified dermatologist Dr. Reuel Aspacio is well-versed in all conditions of the nails on the fingers and toes. You may see a small, annoying problem with your nails, but he may see an underlying condition causing your symptoms and subtle signs of disorder. For instance:
Discoloration of the nail may indicate chronic tobacco use as well as a side effect of medications or an underlying illness
Dark streaks on the nail bed are often seen in healthy individuals but also in patients with melanoma
Pitting of the nail may suggest eczema or psoriasis skin conditions
Fungal infections of the nails may be painless for most people, but many with underlying medical conditions (such as infection) cause pain when walking
Nail disorders may be caused by a bacterial or fungal infection, virus, or an underlying medical condition (such as lung cancer or liver disease). If you observe a change in your fingernails or toenails, schedule an appointment with Dr. Aspacio. He can diagnose and treat your nail disorder at Summerlin Dermatology in Las Vegas, NV.
Reviews
"Dr. Aspacio has been terrific in treating my pre-cancerous skin condition."
- R.K. /
Google /
Feb 09, 2020
"The caring and talented Dr. and staff especially Trish Hoffman...honest..kind..just over all the best experience I have ever had at a medical office..just gave the card and high recommendation to a friend today."
- J.C. /
Facebook /
Feb 19, 2020
"It's always a pleasurable experience with Dr. Aspacio."
- R.M. /
Google /
Feb 18, 2020
"Very professional, straight forward, in and out with great results."
- C.B. /
Google /
Feb 18, 2020
"Ericko is wonderful"
- A.H. /
Google /
Feb 17, 2020
Previous
Next
Nail disorders are commonly caused by a bacterial or fungal infection, as well as viruses. Some of the infections that affect the nails are paronychia, ringworm, anemia, eczema, psoriasis, and Athlete's foot. Unfortunately nail disorders can also be caused by an underlying condition in your body, such as diabetes, lung cancer, heart conditions, as well as liver or thyroid disorders. During your exam, Dr. Aspacio will examine your nails to determine the cause. While a physical exam is usually enough, a sample of your nail or cuticle may be taken for a better diagnosis. You may also be referred to your primary care physician if the nail disorder is merely a symptom of a more in-depth condition.
If you have concerns about the appearance or condition of your nails, you should schedule an appointment at Summerlin Dermatology. Some of the most common symptoms of a nail disorder are inflammation under and around your nails, a change in the color of your nails, brittle or thin nails that split easily, and nails that are bumpy or grooved. In some cases, a nail disorder may cause pain in your nails, making it difficult to hold objects, type, walk, or wear shoes.
During your appointment, Dr. Aspacio will perform a thorough exam to determine the type of nail disorder and if there's an underlying condition. He will go over your treatment options based on your diagnosis. You may be prescribed an antibiotic for a bacterial nail infection or an antifungal medicine for fungal infections. Anti-inflammatory creams are also common treatments for nail disorders.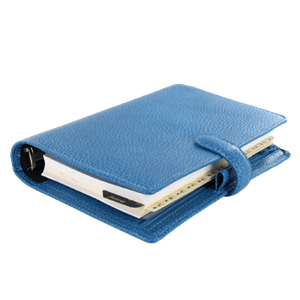 If you're concerned about the appearance or health of your fingernails or toenails, schedule an appointment with Dr. Aspacio. He will determine if you have a nail disorder and discuss your treatment options. Contact Summerlin Dermatology in Las Vegas, NV to get more information on nail disorders or to schedule your appointment.