About Basal Cell Carcinoma
When the basal cells in your epidermis mutate, they can form a very common type of skin cancer called basal cell carcinoma (BCC). Our board-certified dermatologist, Dr. Reuel Aspacio, is well equipped to evaluate your skin for the presence of a malignancy in a mole, bump, open sore, growth, or scar. BCC typically occurs on tanning bed and/or sun-exposed areas and can present as a lesion that fails to go away or heal. Even though the face (nose), head, neck, and back of the hands are the "hot spots" for BCC, you can develop it anywhere on your body. It is a slow-growing cancer, but BCC can destructively grow wide and deep into the epidermis. The number of basal cell carcinoma patients grows by the millions each year. At Summerlin Dermatology, our dermatologist, Dr. Aspacio, is well equipped to handle the thorough treatment of your BCC and is willing to work with your medical team for the best overall treatment of your skin.
Reviews
"I love the service and the doctors and staff were all nice and respectful. Thank you Dr Alice for taking care of me and the kindness and respect. And also thank you Dr Aspacio and Dr Eriko. And last but not least thank you Jose for everything."
- B.C. /
Google /
Nov 28, 2019
"Amazing staff, and easy to find."
- M.B. /
Google /
Nov 24, 2019
"Perfect results from the doctor here. Highly recommended and Trish the aesthetics girl is outstanding in her suggestions and guidance. Been with them for over two years and will never leave. Trish is honest and always returns calls ASAP."
- K.P. /
Yelp /
Nov 08, 2019
"Dr. Aspacio is an outstanding Dermatologist! Upon entering the building I noticed how beautiful the facility is! Super clean with office staff waiting with smiles to assist me. Very Welcoming and inviting to say the least! Dr. Aspacio was extremely friendly, professional, informative and patient with me. He made me feel comfortable with his knowledge of every question I asked regarding my pending injections.   We proceeded with our discussed plan. With every injection he would explain what was happening plus asking if I was OK!  Very Very patient man! Upon completion of my injections he handed me a mirror to review my face where I proceeded to cry with JOY! He is an artist who made me feel overjoyed with my newer fresh appearance!!! He even got a tissue to wipe one of my dripping tears! Who does that? A kind, compassionate Dr who knows his stuff, that's WHO!   The next day I received a call from the officer manager Zina who was checking in on me. Her phone call made me well up again. Her genuine concern for me is heartfelt.  She added such a personal touch to this visit. Thank you Dr. Aspacio /Zina for an EXCELLENT EXPERIENCE!"
- M.S. /
Yelp /
Nov 08, 2019
"This is a great place to go for a skin checkup, or if you have different Dermatological needs(botox, plastic surgery, etc). The staff was very helpful, even though I was late they adjusted the schedule for me, which I appreciated. They're very friendly and knowledgeable, I'll give them an extra 🌟🌟🌟🌟🌟 If you ride the buses, the SX takes you right to their doorstep."
- D.J. /
Google /
Oct 18, 2019
Previous
Next
The sun's damaging rays are the main culprit in the development of basal cell carcinomas. Anyone and any area of the skin can be at risk, but those with fair skin, blonde/red hair colors, and blue/green/grey eyes who are regularly exposed to the sun tend to have more issues. You may also be more susceptible to BCC if you have the following:
A genetic predisposition or condition that aids in skin cancer growths
A suppressed immune system
Open sores or lesions that will not heal
Skin on the face, ears, neck, scalp, shoulders, and back that is regularly exposed to the sun without protection
A current skin complication from injury, radiation, excessive scarring, and more
The common mistake many patients make is thinking the BCC is something else, like a noncancerous dermatological issue (i.e., a pimple or a difficult patch of eczema or psoriasis). This is why seeing a dermatologist is very effective in diagnosing it without delay. Once you start to see the area start to morph on your skin and doesn't heal within 2 – 4 weeks, you should get it checked out. While BCC rarely causes an aggressive malignancy, they still need to be removed from the skin as soon as possible for the best prognosis. The larger the area grows, the deeper the disfigurement will be in your skin (not to mention that there could be nerve and muscle damage as well).
The treatment for a basal cell carcinoma is based on the type of the malignancy, size, position on the body, and the degree of involvement needed for removal. When you are diagnosed earlier in the developing stages of the BCC growth, it has a much higher chance of being curable. After confirming a diagnosis, Dr. Aspacio will present the proper therapies for your condition. A simple excision, cryotherapy, electrodesiccation, curettage, and chemotherapeutic medication are all available at Summerlin Dermatology. Your care is very important to us, and if we need to work with the various specialists you require to remedy this cancer, Dr. Aspacio would be happy to provide you with wrap-around care with the other doctors. We will talk about your procedure choices in depth at your treatment planning appointment.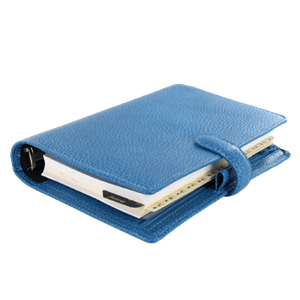 Set Up Your BCC Screening
We want to set you up for success at Summerlin Dermatology. When you face a cancer diagnosis, you need a team of medical professionals that are dedicated to your well-being and have the knowledge and experience to back you up. Dr. Aspacio is a compassionate dermatologist who has spent most of his career helping patients prevent skin cancer and remove aggressive malignancies. He is a wonderful doctor to have on your medical team. Call and schedule your skin cancer screening for BCC today.
Related Procedures