At our Las Vegas, NV office, Summerlin Dermatology has a board-certified dermatologist, Dr. Reuel Aspacio, who is trained and ready to diagnose and treat melanoma. Known as the most aggressive type of skin cancer, melanoma may be fatal. Malignant (cancerous) melanoma often presents as a changing mole. Although it usually manifests as a dark spot, melanoma may have multiple colors or no color at all.
Melanocytes (pigmented cells in the epidermis) may turn malignant when there is damage to the DNA of the cells (usually from the sun or ultraviolet light exposure). The damage to these cells causes mutations in its DNA, which begins a genetic defect to develop in the skin. Melanocytes can rapidly reproduce and create tumors. You may first see them as a mole or an older mole that has started to change shape or color. Melanomas can be black or brown but are more difficult to spot if they are skin-colored, pink, or white. If you have a suspicious mole or lesion on your skin, remember that early diagnosis and treatment are both very important in saving your life if you have a melanoma.
Melanoma Reviews
"So after years of neglect and not following up with a basal cell melanoma I had, I finally asked around to find a derm in Vegas that could give me my long over due full body check up.  I was highly recommended to Dr. Aspacio from some friends so I made the appointment and checked out his practice.  Everything was great. I was able to get in to see the doctor in a reasonable time, the staff was friendly, the doctor did not give me the business about not seeing a derm for over 8 years, even though I was supposed to have a check up every six months, he just told me straight up that it was important to stay on top of, that I had one growth to keep an eye on and that my girls were more sucseptible to skin cancer and to make sure to keep an eye on them.  He also gave me a bag of free samples of sunscreen as a very nice way to give me the hint to start using it!!"
- T.P. /
Yelp /
Mar 13, 2013
"Giving thanks - Thank-you does not seem enough to say to Dr A and his staff. After my first visit with Dr A I left thinking he was quite harsh with me only to realize he was trying to wake me up regarding my relationship to skin cancer and the sun. My father died at 54 from melanoma and I had a basal cell 28 years ago. I am on basal cell #2 and have precancerous areas on my nose. I spent way too many years worshiping the sun. Dr. A knew immediately that the growth on my eye was a basal cell as I also suspected. He is very knowledgable with a great personality. Teresa was very caring and sensitive to my positive biopsy results. My mohns surgery is scheduled for later this month. I feel confident in the referral I got from Dr A. I will be seeing Dr A for annual screenings and also for some possible fillers for ender eye wrinkles and dark circles. Thanks again Dr A and staff. You guys are awesome!!!!"
- Anonymous /
Vitals /
Jul 10, 2015
"Dr Aspacio has been my Dr for a number of years now and has ALWAYS been very attentive to all my skin care needs. He has treated 2 of my basal cell cancers and is always aggressive with any skin issues as I am also a melanoma survivor. Him as well as the staff is always extremely pleasant, and I can always expect to be seen quickly but feel all my questions and concerns have been addressed. Also Dr Aspacio took time out to come out to talk to people and hand out sunblock at my Relay For Life event a few years ago! !!"
- S.B. /
Google /
Jul 26, 2015
"Summerlin Dermatology is the best Dermatology office in Las Vegas! If I could give this office 100 stars I would in a heartbeat. My grandparents have been patients of his for over 10 years. My papa had skin cancer that Dr. Aspacio removed successfully. My grandma is a Filipino woman who loves to garden and she developed Melasma, Dr. Aspacio knew the best way to help her. I personally started going to Dr. Aspacio In 2008, I had surgery on my arm and I ended up finding out that I develop keloids. I was very self conscious about my scar, my grandparents recommended that I see Dr. Aspacio and I'm so thankful that I did. Years later in 2017, my boyfriend has a consistent rash that he couldn't get rid of, then he started having fast unexpected hair loss. He went to numerous dermatology offices in Las Vegas and never found anything that helped. I finally convinced him to see my dermatologist he made an appointment to see Alice at Summerlin Dermatology. He said she was very professional and was very direct and to the point. Due to his Alopecia, Alice did injections at the site where he had hair loss and thankfully the hair grew back perfect. You'd never know he had hair loss! She prescribed a few things for the rash and he finally had results. He was happy and that made me happy! I couldn't be more thankful for this office in taking care of my family. I currently get my botox from Dr. Aspacio & I love my results, all thanks to Trish, she is their cosmetic coordinator and office manager. She has the most awesome personality. Every time I get to see her it's like catching up with family, I feel right at home. I work for another surgeon in Las Vegas and our patients can't say enough great things about Trish and everyone else at Summerlin Dermatology. I only trust Dr. Aspacio with my face!I highly HIGHLY recommend this office for any medical dermatology or cosmetic needs. (:"
- T.W. /
Yelp /
Dec 10, 2018
"This is the best office I have ever been to.  Everything is highly organized for sign in to being called back.  The wait tune is minimal every tune I have been in the office.   The staff treat you like you are the only one there.   Dr. Aspacio is kind and thorough in my annual skin cancer exam.   I also use their other services including their facial cosmetic injections.   I have never left their office dissatisfied.  They call the next day to ensure I are doing well and satisfied.    The prices are extremely reasonable.  I would highly recommend Summerlin Dermatology for medical and cosmetic services."
- N.E. /
Yelp /
Jun 23, 2020
Previous
Next
Melanomas are known to be caused by genetics and sun exposure. With genetic links, melanoma in a primary relative (parent, sibling, or child) increases your risk of developing a malignancy. Your chances increase if you have:
Blue, green, or grey eyes
Light colored or red hair
Had a sunburn in the past (or multiple sunburns)
Tanned in a tanning bed
Excessive sun exposure (even if it did not lead to a sunburn)
Also, having moles on the skin can be a risk factor for developing a melanoma. Knowing what an atypical mole looks like and what the warning signs are can put you in a greater position to get the treatment you need sooner.
Malignant skin cells can be challenging to recognize especially if you are not sure what to look for on your skin. Having regular skin cancer screenings by a trained eye like a dermatologist can be a great resource to keep your skin cancer free. We educate our patients on the presenting symptoms of a melanoma with the ABCDE rules of skin cancer signs. These rules can be invaluable in saving your life:
A: Asymmetrical mole (one side is larger than the other)
B: Borders on the mole (a malignant mole will not have a defined, smooth border)
C: Color (a malignancy will be various colors throughout the mole)
D: Diameter (benign moles usually stay small, but malignancies will start to spread out)
E: Evolving (cancer cells in a malignant mole will keep evolving and changing the appearance of the skin)
While some moles or freckles may share some of these common characteristics, you should always make an appointment with your dermatologist or trusted doctor to have these concerning features checked out.
Treatment for a melanoma at Summerlin Dermatology is based on the subtype of the malignancy, staging, size, location, and the depth and extent of the intervention. Once a diagnosis is established, Dr. Aspacio will discuss the appropriate treatments for you. If needed, Dr. Aspacio works with multiple specialists to assist in your overall melanoma treatment. Additional diagnostic testing may be needed such as blood work, PET or CT scan, and a lymph node biopsy may also be a part of your treatment.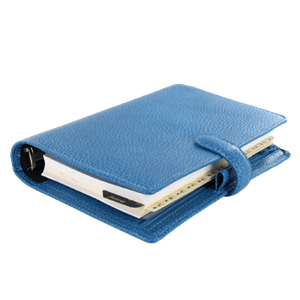 Melanoma is one of the most aggressive types of cancer you can develop. Our goal at Summerlin Dermatology is to educate our patients about skin cancer development and what to do when an abnormal spot arises. Not only do we assess for melanomas and skin cancers, we can help a patient who would like to reevaluate their current skin care regimen to include better protections with Dr. Aspacio-approved sunscreens. If you notice changes in your moles or other skin lesions, please make an appointment at our Las Vegas, NV office today.
Related Procedures