About Skin Cancer Screenings
Why do we do screening for cancer at Summerlin Dermatology? Because not all moles are created equal. Moles and other skin growths can be perfect beauty spots or unsightly benign blemishes. The vast majority are harmless. In some cases, abnormal skin cells can develop into an aggressive type of skin cancer. Regularly checking your body and having your annual skin exam with a board-certified dermatologist like Dr. Reuel Aspacio is your best defense in protecting yourself.
According to the Skin Cancer Foundation, one in five Americans will develop skin cancer in their lifetime. The high prevalence of skin cancer makes routine skin cancer screenings a must, especially if you have a personal or family history of skin cancer. Early detection is key to give you more treatment options and better outcomes. Along with many advanced skin cancer treatments, Dr. Aspacio offers comprehensive skin cancer screenings and biopsies of irregular areas. To schedule a skin cancer screening, contact Summerlin Dermatology in Las Vegas, NV.
Dr. Aspacio looks for all types of skin cancer during a skin cancer screening:
Actinic Keratoses (AK): This type tends to form after the age of 40 years and on areas of the skin that have been exposed to the sun — such as the head, neck, hands, and forearms. AKs appear as dry, scaly patches and are commonly deemed precancerous because it has the potential to develop into squamous cell carcinoma.
Basal Cell Carcinoma (BCC): This is the most common type of skin cancer. BCC can form anywhere on the body, and may appear as a pink area or as a flesh-colored or pearl-like bump. BCC needs to be treated because it has potential to grow into the nerves and bones, causing damage and disfigurement.
Squamous Cell Carcinoma (SCC): This is the second most common form of skin cancer. Forming on skin that gets the most sun exposure, SCC appears as scaly patches; red, firm bumps; and/or sores that heal and reopen. These should be removed to prevent damage and disfigurement.
Melanoma: This type of cancer develops suddenly as a dark spot on the skin. Dr. Aspacio uses the ABCDs to detect melanoma — Asymmetry, Border, Color, and Diameter. According to the Skin Cancer Foundation, melanoma accounts for only one percent of skin cancer cases, but the majority of skin cancer deaths. For this reason, melanoma should be treated as soon as possible after it is diagnosed.
If signs or symptoms are associated with any lesion on your body, make an appointment for further evaluation.
Skin Cancer Screenings Reviews
"Dr. Aspacio is the best! My last dermatologist did my annual skin check so quickly that I was worried about something being missed. It was a joke. But Dr. Aspacio takes his time and does an extremely thorough check, explaining what he is seeing as he goes. I feel confident now when I leave there that I'm getting what I need. This doctor is a keeper! In addition, his attitude and friendly, warm demeanor make the visit a joy. One last thing...everyone else from the office staff to his assistant are also very friendly and efficient. I am so glad I switched to this doctor and can recommend the place without any hesitation."
- J.L. /
Google /
Apr 18, 2019
"Really nice clinic and the Doctor and Staff are well organized and very professional. I can definitely recommend Summerlin Dermatology for skin cancer screenings and treatment. The Doctor called me several days after my appointment to follow up with my lab results and see how I was doing."
- E.W. /
Yelp /
Oct 08, 2020
"The staff was so welcoming, I am traveling through Las Vegas I had a sore that was not healing and went to urgent care. That doctor said it was a possible skin cancer situation. Other offices in the area were two to three weeks out. The receptionist talked to the office manager and squeezed me in the next morning. When I met Dr. Aspacio I told him we were hoping to be out of the area by Saturday, he immediately took care of the problem and sent it out for a biopsy. The entire staff was friendly, efficient, caring, and professional. I highly recommend the office for any of your dermatology needs."
- L.T. /
Yelp /
Jun 17, 2021
"I went in to see Alice Dreyfus for my skin cancer screening. Alice made me feel very comfortable and thoroughly checked my moles. I've had this screening done before with other dermatology offices and it has never been as thorough. I have a full sleeve and Alice made sure to check that arm where as other physicians have skipped it. Thanks again Alice and I'll be back for any other skin concerns I may have."
- S.M. /
Yelp /
Oct 27, 2021
"My family and I have been patients at Summerlin Dermatology for almost 2 decades and I highly recommend them. Dr. Aspacio and his staff have treated us for everything from teenage skin conditions to skin cancer and our care has always been excellent. We now see Alice who is the Nurse Practitioner for our routine skin checks and she is awesome. Alice always take the time to thoroughly explain every detail of our exams and any treatment or procedures she recommends. We have ultimate confidence in her. The rest of the staff members are courteous and professional. Waiting time is minimal and we generally get the appointment times we want. If you're looking for a dermatologist I highly recommend Summerlin Dermatology."
- L.D. /
Yelp /
Feb 23, 2022
Previous
Next
Men and women of all ages are at risk for skin cancer. While people with fairer complexions are at greater risk, all skin tones and types can get skin cancer. Dr. Aspacio recommends every patient perform regular self-exams of their skin so they know what is normal and when a spot changes. You should schedule a skin exam anytime you are concerned that a spot on your skin has changed, itches, or bleeds. If you or a close relative have been diagnosed with skin cancer, then you should make appointments for annual skin cancer screenings.
During your skin cancer screening, Dr. Aspacio will check your full body for birthmarks, moles, and any abnormal areas. He may create a mole map of spots to mark areas of concern and to easily identify new moles at future screenings. Dr. Aspacio can show you how to perform a self-exam between your appointments.
In some cases, Dr. Aspacio may take a biopsy of a suspicious mole or spot. He will numb the area, then shave off a small sample. The biopsy will be sent to a pathology lab for analysis. When Dr. Aspacio receives your pathology report, you will be contacted with the results.
After your exam, Dr. Aspacio will talk to you about your results and any recommended actions. He will also let you know when you should return for your next skin cancer screening. If you need a biopsy of an abnormal area, there is a risk of scarring. Dr. Aspacio does his best to minimize the appearance of scarring and take the smallest skin sample possible during the biopsy. Dr. Aspacio will go over the best way to care for your skin after the biopsy to help your skin heal correctly. With good care, any scarring should be flat and fade so it is barely visible.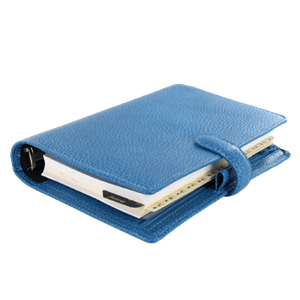 Understanding your risk and early detection are two important keys to the successful treatment of skin cancer. If you are due for a regular skin cancer screening, then please contact our office in Las Vegas, NV. Whether you are already seeing Dr. Aspacio for cosmetic treatments, are at high risk for developing skin cancer, or you have concerns about an abnormal growth on your skin, schedule a skin cancer screening at Summerlin Dermatology.
Related Procedures