The Viveve System is a patented, cryogen-cooled monopolar, radiofrequency (RF) energy delivery system. Controlled-cooling protects the tissue surfaces from any damage and impacts the resistance of the epithelial layer which allows for greater penetration of the RF energy. RF consistently and safely delivers 90J/cm2 of energy deep into the tissue.
The Viveve Treatment works via a small probe which emits cryogen-cooling to protect the tissue and radiofrequency waves to heat the tissue. This prompts the production of new collagen to reinvigorate the tissue.
As the years go by, vaginal laxity can begin to happen and bring several unpleasant symptoms. Vaginal rejuvenation is becoming very popular among women to fight this issue. There are several options out there for this kind of procedure, but none are quite as exciting as Viveve. This simple, non-surgical treatment can be done in as little as 30 minutes and greatly improve your quality of life.
Reviews
"Dr. Aspacio has been terrific in treating my pre-cancerous skin condition."
- R.K. /
Google /
Feb 09, 2020
"Dr. Aspacio is great, I've been seeing him on and off for over 10 years now. Whenever I have questions, he's typically my go to dermatologist. I always feel a lot better whenever leaving this practice. Thank you as always!"
- K.J. /
Google /
Oct 31, 2020
"Great Doctor's and Staff. I highly recommend for your dermatology needs."
- A.B. /
Google /
Oct 30, 2020
"Professional, kind very knowledgeable!"
- B.R. /
Facebook /
Oct 29, 2020
"Amazing staff. Excellent results!"
- N.S. /
Google /
Oct 29, 2020
Previous
Next
Symptoms of Vaginal Laxity
Vaginal laxity is shockingly common among women, but most do not feel comfortable bringing it up to their healthcare provider. This is a shame because this issue can cause many problems, including:
Loss of sexual desire

Decreased natural lubrication

Self-consciousness

Difficulty reaching orgasm

Lower levels of sexual satisfaction

Stress urinary incontinence
The deep tissues in the vagina are heated gently using cryogen-cooled monopolar radiofrequency (CMRF). This encourages your body to begin producing more collagen, which plumps up the area. Unlike many other treatments out there, just one session of Viveve should be enough to get you to your goals.
Step one is to see us for a consultation where we can discuss your symptoms and ensure that this is a good treatment choice for you. The actual procedure can be done in as little as 30 minutes. While the radiofrequency energy is doing its job, there is also a cooling component happening. It is considered very comfortable and does not require any anesthesia to perform. Not only does this mean you will not need someone to drive you, but it also means there is no downtime afterward.
Results will develop over time as your body makes fresh collagen. You should notice some improvement after the first few weeks. It may take 6 to 9 weeks to experience the full benefits of your Viveve treatment.
This is an ideal treatment for you if you are experiencing the symptoms of vaginal laxity and do not want to undergo surgery. At your consultation, we will discuss your medical history to ensure that this will be a safe and effective treatment for you. Women who have pacemakers are not considered good candidates for this treatment.
The providers at Summerlin Dermatology will assess each patient's goals and expectations prior to the procedure and define a baseline for your areas of concern. We will review the systems capabilities and clarify with you the expectations of the treatment. The Viveve treatment is performed inside our Las Vegas, NV office and lasts anywhere from 45 minutes to an hour and fifteen minutes depending on treatment goals. We take extensive measures to ensure that the treatment area is cleansed before treatment begins. Patients will notice a warm or cool sensation during the procedure, but should not feel any pain. During the procedure, the device will emit pulses of monopolar energy, this helps stimulate collagen production in the vaginal walls.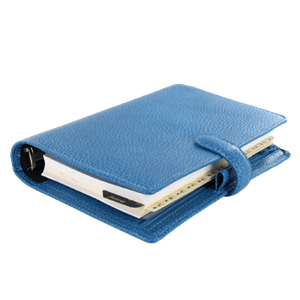 There is no downtime associated with the procedure and you are able to resume all of your normal activities immediately following, although we do recommend two days without intercourse. Side effects that may occur include mild redness, swelling, or a tingling sensation after treatment, which should resolve quickly. An extensive overview of side effects is provided upon completion of the procedure. Results from this treatment are both immediate and progressive. You should notice an increase in nerve sensitivity and strong muscle contractions, along with increased lubrication and reduction of urinary leakage.