Summerlin Dermatology's board-certified dermatologist, Dr. Reuel Aspacio, is proud to announce that his practice now offers platelet-rich plasma (PRP) injections for hair loss using your own blood. Hair loss is a major concern for many patients, whether it is caused by age, genetics, hormones, medical conditions, or from styling practices, and/or products. A sample of your blood will be drawn and processed to isolate the healthy platelet-rich plasma cells, which will be injected back into your face, hairline, or eyebrows to encourage and stimulate regenerative growth.
If you have male or female pattern baldness (open areas on the back of the head, frontal, and mid-scalp), this may be the treatment for you. Combined with medications like Propecia or Minoxidil, PRP could be your solution for hair regrowth. If you're in the Las Vegas, NV area and are looking for a dermatologist to boost hair growth, we suggest that you call us today. Schedule an appointment to see if you are a candidate for this revolutionary process! By combining a powerful solution of growth factors and bioactive proteins, Dr. Aspacio can help to strengthen the function of your hair, leading to longer, thicker, and healthier locks.
Reviews
"I love the service and the doctors and staff were all nice and respectful. Thank you Dr Alice for taking care of me and the kindness and respect. And also thank you Dr Aspacio and Dr Eriko. And last but not least thank you Jose for everything."
- B.C. /
Google /
Nov 28, 2019
"Amazing staff, and easy to find."
- M.B. /
Google /
Nov 24, 2019
"Perfect results from the doctor here. Highly recommended and Trish the aesthetics girl is outstanding in her suggestions and guidance. Been with them for over two years and will never leave. Trish is honest and always returns calls ASAP."
- K.P. /
Yelp /
Nov 08, 2019
"Dr. Aspacio is an outstanding Dermatologist! Upon entering the building I noticed how beautiful the facility is! Super clean with office staff waiting with smiles to assist me. Very Welcoming and inviting to say the least! Dr. Aspacio was extremely friendly, professional, informative and patient with me. He made me feel comfortable with his knowledge of every question I asked regarding my pending injections.   We proceeded with our discussed plan. With every injection he would explain what was happening plus asking if I was OK!  Very Very patient man! Upon completion of my injections he handed me a mirror to review my face where I proceeded to cry with JOY! He is an artist who made me feel overjoyed with my newer fresh appearance!!! He even got a tissue to wipe one of my dripping tears! Who does that? A kind, compassionate Dr who knows his stuff, that's WHO!   The next day I received a call from the officer manager Zina who was checking in on me. Her phone call made me well up again. Her genuine concern for me is heartfelt.  She added such a personal touch to this visit. Thank you Dr. Aspacio /Zina for an EXCELLENT EXPERIENCE!"
- M.S. /
Yelp /
Nov 08, 2019
"This is a great place to go for a skin checkup, or if you have different Dermatological needs(botox, plastic surgery, etc). The staff was very helpful, even though I was late they adjusted the schedule for me, which I appreciated. They're very friendly and knowledgeable, I'll give them an extra 🌟🌟🌟🌟🌟 If you ride the buses, the SX takes you right to their doorstep."
- D.J. /
Google /
Oct 18, 2019
Previous
Next
Any patient experiencing hair loss is essentially a good candidate for PRP treatments, but those with early hair loss tend to respond best. PRP treatments are best used for patients with androgenic alopecia, which is a genetically determined type of hair thinning that mostly occurs at the top of the head. In women, this can look like a widening part with normal hair thickness at the back of the head. Patients with areas of "weak quality" hair growth on the scalp with still-functioning hair follicles usually have the greatest success with PRP hair regrowth treatments.
A minimally invasive procedure, PRP therapy is a short 60-minute in-office visit. The process begins with acquiring a small amount of your blood and placing it in a special machine, which spins the blood at high speed to separate the platelets from the rest of the blood components. Next, a local anesthetic is applied to your scalp and the concentrated platelet-rich plasma is reintroduced into areas of your scalp that are thinning or bald. Our protocol for nonsurgical management of hair loss consists of an initial treatment and maintenance treatments approximately every nine months to one year.
There is no downtime, no limitations, nor restrictions following this procedure. If anything, patients may develop some redness, minimal swelling, and mild tenderness to the treated areas. These symptoms may last up to 48 hours. While results differ for each patient, cosmetic results are commonly seen around 4 – 6 months after the first treatment and will continue to improve up to a full year. As PRP is not a permanent solution for hair loss, repeat treatments are recommended. It is essential to note that PRP does not grow new hair follicles in areas that are bald. It is used to help reverse the miniaturization of hair follicles so they will produce healthier, thicker, longer hair fibers.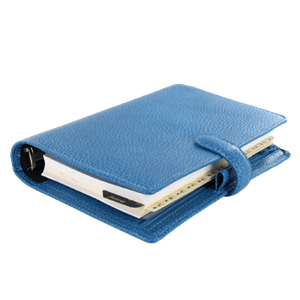 PRP therapy is a medically and scientifically backed option for those struggling to find hair loss solutions. At Summerlin Dermatology, we strive to provide proven solutions to efficiently treat thinning hair. To learn more about PRP therapy, we invite you to call our Las Vegas, NV office today.
Related Procedures