Summerlin Dermatology's board-certified dermatologist, Dr. Reuel Aspacio, is proud to announce that his practice now offers platelet-rich plasma (PRP) injections for hair loss using your own blood. Hair loss is a major concern for many patients, whether it is caused by age, genetics, hormones, medical conditions, or from styling practices, and/or products. A sample of your blood will be drawn and processed to isolate the healthy platelet-rich plasma cells, which will be injected back into your face, hairline, or eyebrows to encourage and stimulate regenerative growth.
If you have male or female pattern baldness (open areas on the back of the head, frontal, and mid-scalp), this may be the treatment for you. Combined with medications like Propecia or Minoxidil, PRP could be your solution for hair regrowth. If you're in the Las Vegas, NV area and are looking for a dermatologist to boost hair growth, we suggest that you call us today. Schedule an appointment to see if you are a candidate for this revolutionary process! By combining a powerful solution of growth factors and bioactive proteins, Dr. Aspacio can help to strengthen the function of your hair, leading to longer, thicker, and healthier locks.
Reviews
"Dr. Aspacio has been terrific in treating my pre-cancerous skin condition."
- R.K. /
Google /
Feb 09, 2020
"Dr. Aspacio is great, I've been seeing him on and off for over 10 years now. Whenever I have questions, he's typically my go to dermatologist. I always feel a lot better whenever leaving this practice. Thank you as always!"
- K.J. /
Google /
Oct 31, 2020
"Great Doctor's and Staff. I highly recommend for your dermatology needs."
- A.B. /
Google /
Oct 30, 2020
"Professional, kind very knowledgeable!"
- B.R. /
Facebook /
Oct 29, 2020
"Amazing staff. Excellent results!"
- N.S. /
Google /
Oct 29, 2020
Previous
Next
Any patient experiencing hair loss is essentially a good candidate for PRP treatments, but those with early hair loss tend to respond best. PRP treatments are best used for patients with androgenic alopecia, which is a genetically determined type of hair thinning that mostly occurs at the top of the head. In women, this can look like a widening part with normal hair thickness at the back of the head. Patients with areas of "weak quality" hair growth on the scalp with still-functioning hair follicles usually have the greatest success with PRP hair regrowth treatments.
A minimally invasive procedure, PRP therapy is a short 60-minute in-office visit. The process begins with acquiring a small amount of your blood and placing it in a special machine, which spins the blood at high speed to separate the platelets from the rest of the blood components. Next, a local anesthetic is applied to your scalp and the concentrated platelet-rich plasma is reintroduced into areas of your scalp that are thinning or bald. Our protocol for nonsurgical management of hair loss consists of an initial treatment and maintenance treatments approximately every nine months to one year.
There is no downtime, no limitations, nor restrictions following this procedure. If anything, patients may develop some redness, minimal swelling, and mild tenderness to the treated areas. These symptoms may last up to 48 hours. While results differ for each patient, cosmetic results are commonly seen around 4 – 6 months after the first treatment and will continue to improve up to a full year. As PRP is not a permanent solution for hair loss, repeat treatments are recommended. It is essential to note that PRP does not grow new hair follicles in areas that are bald. It is used to help reverse the miniaturization of hair follicles so they will produce healthier, thicker, longer hair fibers.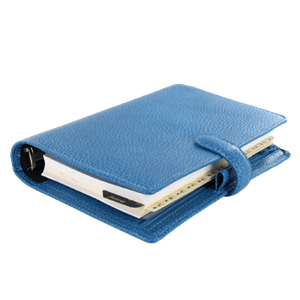 PRP therapy is a medically and scientifically backed option for those struggling to find hair loss solutions. At Summerlin Dermatology, we strive to provide proven solutions to efficiently treat thinning hair. To learn more about PRP therapy, we invite you to call our Las Vegas, NV office today.
Related Procedures