Even a little extra fat in the upper neck area can cause the appearance of a "double chin" that can be bothersome to both men and women. The excess pockets of fat under the chin (also known as the submental area) may be caused by aging, genetics, or weight fluctuations that lead to a weaker chin and jawbone for an undefined profile. Our expert injector and board-certified dermatologist, Dr. Reuel Aspacio, is pleased to offer a new way to eliminate neck fat at Summerlin Dermatology in Las Vegas, NV. Approved by the Food and Drug Administration (FDA), Kybella is the first nonsurgical treatment for submental fat. The active ingredient in Kybella is a synthetic version of deoxycholic acid (DA) that acts like the natural DA in the body to break down and absorb fat. Once it is injected under the chin, you may see a noticeable reduction in fat. When the fat is destroyed, the cells cannot return, so you are able to enjoy your new, slim profile and strong jawline for years to come. You don't have to be overweight to have fullness under your chin. And sometimes, no matter how much you exercise or diet, the condition may not go away. That's when its time to contact Dr. Aspacio. If you are looking for a nonsurgical alternative for getting rid of your double chin in the Las Vegas area, call Summerlin Dermatology to schedule your appointment.
The best patients for Kybella injections have excess fat in the upper neck (submental area) that causes a double chin or unwanted fullness. This injection treats stubborn pockets of fat that cannot be reduced with normal weight loss methods due to genetics, aging, or other conditions. If you are at a healthy weight, but diet and exercise have not helped to reduce the fat in your upper neck, Kybella may be the right treatment for you. While Kybella can correct small to moderate amounts of fat in the submental area, larger amounts of fat may require surgical liposuction.
Reviews
"Dr. Aspacio has been terrific in treating my pre-cancerous skin condition."
- R.K. /
Google /
Feb 09, 2020
"I had reached out to Summerlin Dermatology a year ago in regards to my severe hyperhidrosis on my hands. I had connected with Trish as I was looking at getting Botox for my hands. Trish was very sincere and honest, she had recommended a few alternative options before pursuing Botox as the procedure itself is a bit pricey and can be painful given the amount of units needed. I had tried all of the options and still wanted to opt-in for Botox for better results. I had called Trish a year later and she scheduled an appointment for me with Dr.Aspacio.It was so nice to finally meet Trish in person as she definitely made the experience enjoyable and fun (aside from the procedure itself, as 100 units being injected to each hand is definitely a bit painful haha). Dr.Aspacio was very kind and made the procedure as quick as possible. I really appreciate the kindness and the hospitality from everyone at Summerlin Dermatology. Thank you again to Trish for being so honest and being so helpful throughout my journey on finding a solution for my hyperhidrosis. Will definitely be back when the time comes again and would recommend to anyone who has any dermatology needs!"
- D.C. /
Yelp /
Feb 20, 2023
"Trish and Dr. Aspacio were such a joy to be around. I accompanied my boyfriend to his appointment and they were sure to make our experience fun and engaging. They're so knowledgeable and made us feel comfortable throughout his entire appointment. They're a great team! We're looking forward to getting treated by them again. :)"
- A.S. /
Yelp /
Feb 18, 2023
"Since the pandemic, I've had a few appointments with Dr. Aspacio through Telemedicine. The appointments have gone well. He's always been a great doctor."
- P.J. /
Healthgrades /
Feb 06, 2023
"Did my research and decided to come in. Dr. Aspacio paid attention to what concerned me. The injections were quick, I could see a big difference! Would recommend."
- D.F. /
Healthgrades /
Feb 05, 2023
Previous
Next
Kybella is performed during an in-office appointment. Dr. Aspacio will often apply a numbing ointment to the treatment area, if requested, after the skin has been cleansed. The procedure takes about 15 – 20 minutes, which includes several small injections targeting the submental area. Some patients may only need one treatment to reach their goal, while others may need multiple treatments spaced 3 – 4 weeks apart at Summerlin Dermatology.
Kybella doesn't require anesthesia, so you are able to leave the office as soon as you feel comfortable to resume your normal activities. You may have temporary bruising, swelling, or numbness under your chin. While the fat cells that are destroyed do not return, the remaining cells can become larger, so you should maintain a steady weight after your Kybella injections to prevent new pockets of fat from forming. Optimal results following this treatment leave your neck looking tighter and sleeker and your profile will be more defined.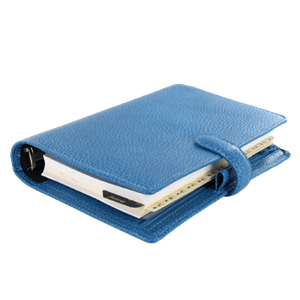 Just because everyone else in your family has to hide their hereditary double chin doesn't mean you will. Schedule a consultation with Dr. Aspacio to learn more about the revolutionary Kybella injections at Summerlin Dermatology in Las Vegas, NV. Destroy submental fat so you can have a well-defined, strong jawline today.
Related Procedures