Las Vegas, NV board-certified dermatologist Dr. Reuel Aspacio offers a wide range of filler products to help correct signs of facial aging, addressing lost volume, lines, and wrinkles. It is one of the most popular brands of injectable wrinkle fillers because it treats several concerns with different formulas for long-lasting results. Restylane is made with a synthetic version of the body's natural hyaluronic acid (HA), giving the skin a natural, softer look that is more supple and full. A custom treatment plan can be made for you treat mild to severe facial lines and wrinkles, as well as add volume to the lips and cheeks. Summerlin Dermatology carries a selection of Restylane products, including:
Restylane L: Addresses facial wrinkles and folds
Restylane Defyne: Fills in deep smile and laugh lines
Restylane Lyft: Adds volume and lift in the cheeks
Restylane Refyne: Corrects moderate smile and laugh lines
Restylane Silk: Adds volume in the lips and fills in vertical lip lines
Restylane Kysse: Adds volume and definition to the lips and lip border
Restylane treatments are great for any patient over the age of 21 who wants to improve their appearance. Since it has so many formulas, your treatment will be customized to fit your concerns and goals. Restylane can help you treat early signs of aging, including fine lines throughout the face, or boost the volume in your lips and cheeks. It can also treat moderate to severe wrinkles, like laugh lines, frown lines, Crow's feet, nasolabial folds, marionette lines, and more. Some formulas contain lidocaine, so you should disclose any known allergies during your consultation with Dr. Aspacio to avoid a reaction.
Reviews
"Dr. Aspacio has been terrific in treating my pre-cancerous skin condition."
- R.K. /
Google /
Feb 09, 2020
"This review is for those considering the cosmetic services of Dr. Aspacio and the team at Summerlin Dermatology...do it! You won't be disappointed! He has the ability to immediately put you at ease by taking time to talk with you and answer any and all questions you may have. And he's a master at his craft! I couldn't be more pleased with the results. Now that my polished, professional commentary is out of the way...this place f'ing rocks! Dr. Aspacio is jovial and witty and I was infatuated with Trish from the minute she said hello to me. I'm already looking forward to my next visit. Not just for a "refill", but to have as grand of a time laughing and joking as I had today. Thanks you two. :)"
- N.M. /
Yelp /
Jul 20, 2022
"Visiting Summerlin dermatology was a great experience! All the employees and staff made me feel really comfortable and educated about the procedure to take place. I had a similar procedure at another office that was not the same, if you're looking for people to trust I highly recommend."
- C.D. /
Yelp /
Jul 13, 2022
"I am so pleased to be in the hands of the family of experts in skin care at Summerlin Dermatology and highly recommend Dr. Aspacio  and his amazing team to help you with your "Summer Skin Tune up" !      After just one facial treatment ( with Natalie) to exfoliate and re-hydreate, my skin is glowing and radiant...and yes people are noticing!........plus, with the help of Dr. Aspacio's expert skill set and a little filler.... I am happy to look in the mirror again and be back on track!         THANK YOU Summelin Dermatology!  You are the Best!!Lark Williams"
- L.W. /
Yelp /
Jul 10, 2022
"Thank you Doctor Aspacio and his awesome assistant Trish as well as the very friendly gals up front who always remember my name. If you are looking for the best treatments in Las Vegas this is a top notch doctor. He listens and is transparent about expectations and does perfect work ALWAYS! For cosmetics and skin care he will absolutely transform you!"
- K.P. /
Yelp /
Jul 06, 2022
Previous
Next
Restylane injections take place inside the minor procedures room at Summerlin Dermatology. A numbing cream can be applied for increased patient comfort if requested. The product is injected into your skin through a fine needle, and massaged so it fills the needed areas. Multiple injections will be needed followed by a cold, gentle compress to help control swelling. Each Restylane product is administered the same way but on different areas of the face targeted according to your specific needs and aesthetic goals.
When your Restylane injections are complete, you can return to work. Your recovery will depend on what is being treated, so talk to your injector about what to expect. The injection sites will appear slightly red and swollen, but this usually goes away in a few hours. Bruising can be a factor, but this can usually be concealed with makeup. It is recommended that you avoid exercise for 24 hours, and you should sleep upright for the first night. Most patients will notice some improvements immediately after treatment, but it may take 1 – 2 weeks before the final results appear. Restylane injections often last up to a year depending on the exact product used.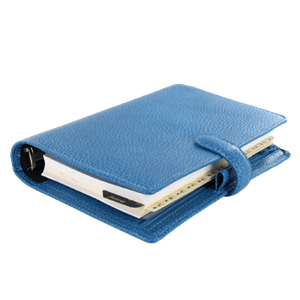 Soften Lines and Wrinkles
Rejuvenate your face with a simple and easy nonsurgical cosmetic procedure. Restylane is a popular injectable treatment at Summerlin Dermatology, filling in lines and wrinkles or adding volume to create a softer, glowing appearance. Call our Las Vegas, NV office for your appointment time with Dr. Aspacio to learn more info about Restylane and other nonsurgical treatments.
Related Procedures