While you may have smiled, frowned, laughed, and made other expressions without any lasting effects when you were young, you may now be noticing that the facial lines created by these expressions are remaining even after your face relaxes. These lines are known as dynamic wrinkles and they are caused when the facial muscle stays contracted from overuse, creating an etched line in the overlying skin. Xeomin is an injectable wrinkle relaxer treatment that, similar to BOTOX, temporarily relaxes the treated facial muscle with a purified strain of botulinum toxin type A so your dynamic wrinkles look softer and smoother. At Summerlin Dermatology in Las Vegas, NV, we offer many cosmetic and medical dermatology services including Xeomin nonsurgical wrinkle relaxer treatments. Schedule a consultation with our expert injector and board-certified dermatologist, Dr. Reuel Aspacio, to learn more about Xeomin.
Reviews
"Great care"
- D.B. /
Google /
Feb 20, 2019
"Dr Aspacio is the best. Highly recommended."
- D.R. /
Google /
Feb 19, 2019
"It's a beautiful office, staff is friendly, and a very short wait time."
- S.R. /
Google /
Feb 19, 2019
"My family & I have seen Dr. Aspacio for years! He's great! removed some Lipomas from my arm and did a great job. However it's tough only being able to remove 1-2 at a time. I have done some research on the Lipoma Removal and found that Dr.'s are now doing Lipoma Liposuction or limited suture removals. I currently have 10-20 lipomas in my right arm, 3 in my left arm, 1 on my left thigh and 1 on my lower back. I have read that doctors are now able to remove anywhere up to 20-30 lipomas in one sitting...I really hope this is something Dr. Aspacio can do or treat, because there is nobody I trust more!!"
- J.S. /
Yelp /
Feb 15, 2019
"This Dermatolgy Office, is AMAZING! I highly recommend this office! The Dr's are highly educated, they know their stuff. They take the time, to actually listen to their patience concerns. The waiting area, has always been kept clean. Restrooms are well kept, the rooms are always clean. The staff is caring and helpful. Great locations, plenty of parking as well."
- C.L. /
Google /
Feb 13, 2019
Previous
Next
Xeomin can help if you want to improve the appearance of dynamic wrinkles on your face, like frown lines between the eyebrows, horizontal lines on the forehead, Crow's feet in the outer corners of the eyes, and smile and laugh lines. Xeomin is best if you are in good general health, not pregnant, and have not had an allergic reaction to any other botulinum toxin products (BOTOX or Dysport). Talk to Dr. Aspacio during your consultation about your current medications, aesthetic goals, and medical history so he can customize your Xeomin treatment plan for your best results.
Xeomin treatments usually take about 30 minutes and can be performed in one of our procedure rooms after your consultation. The areas of the face being treated will be cleaned and sterilized before Xeomin is carefully injected with a fine gauge needle. The treatment is quick and most patients experience mild or no discomfort, so local anesthesia is not required but can be requested during your consultation. Pressure and cold compresses will be applied to the treatment area to stop any minor bleeding before you leave.
You can leave our office immediately after your Xeomin treatment to resume your normal activities, but exercise and other strenuous activities should be avoided for the rest of the day. You may want to sleep with your head elevated and use cold compresses periodically to speed healing and results. In the days after a Xeomin injection, you may have some redness, swelling, and bruising at the injection sites, but this should heal on its own and can be easily concealed with makeup. Most patients will see marked improvements 3 – 4 days after their Xeomin injection that should last up to three months. Repeat treatments at Summerlin Dermatology can be scheduled to sustain your results.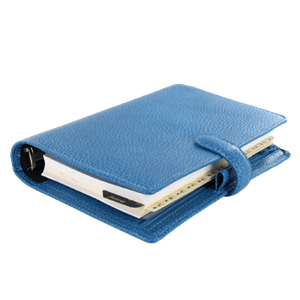 Age brings some exciting gifts such as grace and wisdom, but it can also come with some unwanted changes like lines and wrinkles throughout the face. Relax and smooth dynamic wrinkles on your face with Xeomin injectable wrinkle relaxer treatments at Summerlin Dermatology in Las Vegas, NV. Schedule a consultation now with Dr. Aspacio to design your custom Xeomin treatment plan.
Related Procedures