About Basal Cell Carcinoma
When the basal cells in your epidermis mutate, they can form a very common type of skin cancer called basal cell carcinoma (BCC). Our board-certified dermatologist, Dr. Reuel Aspacio, is well equipped to evaluate your skin for the presence of a malignancy in a mole, bump, open sore, growth, or scar. BCC typically occurs on tanning bed and/or sun-exposed areas and can present as a lesion that fails to go away or heal. Even though the face (nose), head, neck, and back of the hands are the "hot spots" for BCC, you can develop it anywhere on your body. It is a slow-growing cancer, but BCC can destructively grow wide and deep into the epidermis. The number of basal cell carcinoma patients grows by the millions each year. At Summerlin Dermatology, our dermatologist, Dr. Aspacio, is well equipped to handle the thorough treatment of your BCC and is willing to work with your medical team for the best overall treatment of your skin.
Reviews
"My skin has never looked so fresh. Beautiful office and the most incredible customer service. Never a long wait. Dr. Reuel Aspacio works wonders! Ask for Trish-she is the best. Great energy and honest advice. Highly recommend...I'll never go anywhere else!"
- M.S. /
Yelp /
Aug 23, 2019
"Great staff"
- A.B. /
Google /
Aug 21, 2019
"Dr. Aspacio is my dude. I've been seeing him exclusively for over 12yrs, maybe longer. So this review is well over due. I keep returning because we've developed a relationship that is part respect, and part acknowledgment/acceptance of my optimism of follow through. I'm flaky, for lack of a better word. He knows, I know but we push forward anyway. I have temperamental skin, sometimes it looks like hell. Sometimes I wake up think.. "Not bad Vanida you look good girl." When it's bad I run back to Dr. Aspacio and he offers input and solutions and I usually take easiest route. He's coached me to take care of skin and has swayed me to do things I wouldn't imagine doing. I'm on a new treatment plan now and although I'm a tiny bit worried I know I'm in good hands. The office is nice and fancy, hell of an upgrade from there old Buffalo office days. There office sits in a huge plaza, offers plenty of parking. The office itself is spacious, modern, and clean. If your considering seeing a dermatologist, this is a awesome place. He's a cool dude, the office is great, wait time isn't bad..what more can you ask for?"
- V.S. /
Yelp /
Aug 20, 2019
"I love Dr. A. He really does an amazing job on my fillers. Trish his manager is amazing too! So friendly. Highly recommend here"
- B.M. /
Google /
Aug 17, 2019
"I love Dr. A. He really does an amazing job on my fillers. Trish his manager is amazing too! So friendly. Highly recommend here"
- B.J. /
Google /
Aug 15, 2019
Previous
Next
The sun's damaging rays are the main culprit in the development of basal cell carcinomas. Anyone and any area of the skin can be at risk, but those with fair skin, blonde/red hair colors, and blue/green/grey eyes who are regularly exposed to the sun tend to have more issues. You may also be more susceptible to BCC if you have the following:
A genetic predisposition or condition that aids in skin cancer growths
A suppressed immune system
Open sores or lesions that will not heal
Skin on the face, ears, neck, scalp, shoulders, and back that is regularly exposed to the sun without protection
A current skin complication from injury, radiation, excessive scarring, and more
The common mistake many patients make is thinking the BCC is something else, like a noncancerous dermatological issue (i.e., a pimple or a difficult patch of eczema or psoriasis). This is why seeing a dermatologist is very effective in diagnosing it without delay. Once you start to see the area start to morph on your skin and doesn't heal within 2 – 4 weeks, you should get it checked out. While BCC rarely causes an aggressive malignancy, they still need to be removed from the skin as soon as possible for the best prognosis. The larger the area grows, the deeper the disfigurement will be in your skin (not to mention that there could be nerve and muscle damage as well).
The treatment for a basal cell carcinoma is based on the type of the malignancy, size, position on the body, and the degree of involvement needed for removal. When you are diagnosed earlier in the developing stages of the BCC growth, it has a much higher chance of being curable. After confirming a diagnosis, Dr. Aspacio will present the proper therapies for your condition. A simple excision, cryotherapy, electrodesiccation, curettage, and chemotherapeutic medication are all available at Summerlin Dermatology. Your care is very important to us, and if we need to work with the various specialists you require to remedy this cancer, Dr. Aspacio would be happy to provide you with wrap-around care with the other doctors. We will talk about your procedure choices in depth at your treatment planning appointment.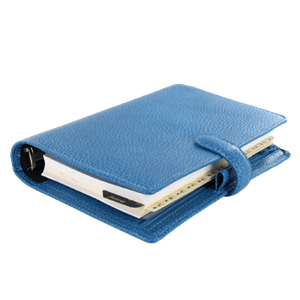 Set Up Your BCC Screening
We want to set you up for success at Summerlin Dermatology. When you face a cancer diagnosis, you need a team of medical professionals that are dedicated to your well-being and have the knowledge and experience to back you up. Dr. Aspacio is a compassionate dermatologist who has spent most of his career helping patients prevent skin cancer and remove aggressive malignancies. He is a wonderful doctor to have on your medical team. Call and schedule your skin cancer screening for BCC today.
Related Procedures