About Basal Cell Carcinoma
When the basal cells in your epidermis mutate, they can form a very common type of skin cancer called basal cell carcinoma (BCC). Our board-certified dermatologist, Dr. Reuel Aspacio, is well equipped to evaluate your skin for the presence of a malignancy in a mole, bump, open sore, growth, or scar. BCC typically occurs on tanning bed and/or sun-exposed areas and can present as a lesion that fails to go away or heal. Even though the face (nose), head, neck, and back of the hands are the "hot spots" for BCC, you can develop it anywhere on your body. It is a slow-growing cancer, but BCC can destructively grow wide and deep into the epidermis. The number of basal cell carcinoma patients grows by the millions each year. At Summerlin Dermatology, our dermatologist, Dr. Aspacio, is well equipped to handle the thorough treatment of your BCC and is willing to work with your medical team for the best overall treatment of your skin.
Reviews
"Awesome! They helped clear up my eczema! I've been struggling with eczema since I was 5 years old but it's gotten worse over the past few years, so coming here I was hesitant because I've gone to a doctor about my eczema and was prescribed something that burned and was very discomforting, after that experience I've just dealt with it and tried natural remedies. But I am so glad I decided to try this place out! My prescription was not pricey they made sure of that and my eczema was clearing up within 2 weeks! There was no discomfort using it and after a month it seemed to be completely cleared up. I am so grateful for them! I haven't seen my skin this clear in so long! Thank you!"
- L.L. /
Google /
May 24, 2019
"I was suffering from acne scars and got treat at this clinic. I met Pamela, she did my PRP treatment. She is very helpful and provides genuine opinions about best suitable treatments. I saw amazing results with Microneedling PRP."
- M.S. /
Google /
May 17, 2019
"Awesome Doctor - Hi. I just left one review but found the need to leave another. The staff at summerlin dermatology is awesome. From Jose and the girls at the front to my great coordinator Trish Hoffman. Every time I feel the need to get refreshed, and believe me at my age (65) its a lot I call the friendly staff at Summerlin Dermatology and Trish calls me back within minutes to schedule me in, when I can fit in. She is the greatest. She assist Dr. Aspacio before he comes in to inject botox and fillers I need. Very knowledgable, she always knows what I need done and never tries to upsale me. She gets me prepared for Dr. Aspacio and listens to what I what and makes suggestions for me which are always the right ones. I love Trish, she is the best and between the two of them I feel confident and revived when they are through. Dr Aspacio, magic fingers, is the best injecter I've been to. He is always LAUGHING AND smiling and he prepares you by marking his spots beforehand to prepare for the injections. A very knowledgable, professional doctor, I also come in on the skin side to get checked once a year to make sure nothing is cancerous, and he is efficient and doesn't leave any parts unchecked. I have been coming here for 5 years, if not longer now, and highly recommend his conviently located office on W Sahara, which is easy to get in and out off. The whole staff, is awesome and friendly and tries to have you leave satisfied. I love you guys, and Especially Trish and DR. Aspacio, who giggles all the time. Thankyou Yvonne"
- Anonymous /
Vitals /
May 07, 2019
"Awesome. I highly recommend a visit to this office - First. As soon as you enter Dr Aspacio's office you are greeted with smiles from all of the front staff. Jose and the girls are always friendly and down to earth. I have been coming here for a few years now and have always been treated quickly, professionally and with a smile. I usually get injections by Dr. Aspacio so his coordinator Trisha Hoffman always handles my needs. She is so upbeat, pleasant and caters to my needs. She never pushes treatments on me I don't need and listens to what I really want. Trisha is absolutely the greatest and very knowledgable in her profession. Now Dr Aspacio, is another thing. He giggles, and laughs every time I come in. He is the greatest injector, always gentle, especially since My face is sensitive to needles, and at my age (65) I need a lot. He looks at your face, marks where you need it and uses his gentle hands to inject the fillers. I love these two, they are quit the team. I recommend Dr Aspacio as he is absolutely wonderful, from entering his office to leaving. And Trish is the greatest. She takes care of everything that you need so when you leave you feel satisfied that you got your monies worth. I highly recommend a visit to this office. Dr Aspacio is also very thorough in inspecting your body for any cancerous moles or sun issues which I get checked every year, on the dermatology side. There is also a skin esthetician for any of your skin treatments, like obagi. I will continue to go toothier office which is conviently located on W Sahara and easy to get to. Thankyou you guys for all you do. Yvonne"
- F. /
RealSelf /
May 07, 2019
"My visits went extremely well each time I went. Not to long of a wait and everyone was so professional and kind."
- K.S. /
Google /
Apr 29, 2019
Previous
Next
The sun's damaging rays are the main culprit in the development of basal cell carcinomas. Anyone and any area of the skin can be at risk, but those with fair skin, blonde/red hair colors, and blue/green/grey eyes who are regularly exposed to the sun tend to have more issues. You may also be more susceptible to BCC if you have the following:
A genetic predisposition or condition that aids in skin cancer growths
A suppressed immune system
Open sores or lesions that will not heal
Skin on the face, ears, neck, scalp, shoulders, and back that is regularly exposed to the sun without protection
A current skin complication from injury, radiation, excessive scarring, and more
The common mistake many patients make is thinking the BCC is something else, like a noncancerous dermatological issue (i.e., a pimple or a difficult patch of eczema or psoriasis). This is why seeing a dermatologist is very effective in diagnosing it without delay. Once you start to see the area start to morph on your skin and doesn't heal within 2 – 4 weeks, you should get it checked out. While BCC rarely causes an aggressive malignancy, they still need to be removed from the skin as soon as possible for the best prognosis. The larger the area grows, the deeper the disfigurement will be in your skin (not to mention that there could be nerve and muscle damage as well).
The treatment for a basal cell carcinoma is based on the type of the malignancy, size, position on the body, and the degree of involvement needed for removal. When you are diagnosed earlier in the developing stages of the BCC growth, it has a much higher chance of being curable. After confirming a diagnosis, Dr. Aspacio will present the proper therapies for your condition. A simple excision, cryotherapy, electrodesiccation, curettage, and chemotherapeutic medication are all available at Summerlin Dermatology. Your care is very important to us, and if we need to work with the various specialists you require to remedy this cancer, Dr. Aspacio would be happy to provide you with wrap-around care with the other doctors. We will talk about your procedure choices in depth at your treatment planning appointment.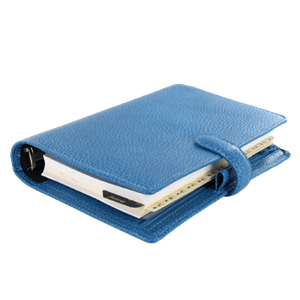 Set Up Your BCC Screening
We want to set you up for success at Summerlin Dermatology. When you face a cancer diagnosis, you need a team of medical professionals that are dedicated to your well-being and have the knowledge and experience to back you up. Dr. Aspacio is a compassionate dermatologist who has spent most of his career helping patients prevent skin cancer and remove aggressive malignancies. He is a wonderful doctor to have on your medical team. Call and schedule your skin cancer screening for BCC today.
Related Procedures