Offering only the best in chemical peel treatments, board-certified dermatologist Dr. Reuel Aspacio at Summerlin Dermatology provides patients with numerous options for a professional facial treatment with chemical solutions that give you healthier, radiant facial skin. At our Las Vegas, NV office, we offer medium-depth chemical peels (like the Obagi Blue Peel®) to go deeper into your skin. Medium-depth peels are for patients who have significant damage to their skin like deeper wrinkles and darker pigmentation issues.
Chemical peels help to minimize skin irregularities such as wrinkles, scars, fine lines, dry patches, hyperpigmentation issues, and more. Customized for your skin, the chemical solution will dissolve damaged, dead skin cells, which will cause the visible layer to peel off. You'll probably want to do this type of facial rejuvenation treatment over a long weekend. As your skin heals and begins to rejuvenate and repair itself, you will notice a clearer, smoother complexion. A chemical peel treatment is a noninvasive option to make your skin luminous and may be used for the face and neck.
Chemical Peel Reviews
"I am what you could call "good for business." As a professional makeup artist with chronic cystic acne spanning more than a decade, I am both knowledgeable about the available treatments and very involved in my own skin care routine. I (nearly) spare no expense when it comes to my face, and will routinely opt for the best possible care available. Aside from the emotional consequences of suffering with such horrific acne, there is my professional appearance as a beauty pro to consider. That is what Dr. Aspacio provides- of course, with his pal Trish. I've been a patient of Summerlin Dermatology since before Dr. Aspacio started gracefully going gray. He's seen me multiple times before I finally caved and went on Accutane- twice. He's watched me bawl my eyes out over frustration with my skin. I am on a first-name basis with the front desk and can nearly always secure a same-day appointment for emergencies. It's been a long time coming, but since I started seeing Dr. A more than half a decade ago, my skin has finally cleared up for the most part. He's had me on everything from spironolactone to Retin A to Obagi, I've gotten chemical peels from his in-house aesthetician, had him perform a series of DermaRoller treatments. He's given me cortisone shots, helped me out with some emergency scripts, called me out when I was being over zealous, and I've left his office more than once with Bandaids on my face as he tirelessly waged war against my helpless skin. I finally have a regimen now that keeps my face clear for the most part. Only once in a blue moon do I have to pop in for a quick emergency shot to dissolve a cyst. Trish emails me once in a while to see how I'm doing. But I'm certain that before this decade is through, I'll be back in his chair to wage war on a different kind of problem- wrinkles. Dr. Aspacio, if you ever read this, thanks for hanging in there with me! Going into your office is bittersweet- I"m obviously in there for some kind of crisis, but at least I know I'm in good company."
- A.C. /
Yelp /
Nov 11, 2013
"I've been going to Dr. Aspacio for about 7 years now. I've done chemical peels and bought from the makeup line they offer, glominerals. When I had my chemical peel my face was clearer and I've trusted him ever since. I would definitely recommend him. The staff are ok."
- K.F. /
Yelp /
Jun 01, 2013
"I just received my fourth laser treatment on some pretty bad red areas and blood vessels on my face.   Torie was the esthetician that did the IPL treatments.  She is fantastic.    I would highly recommend this office and especially Torie.   Thank you for providing the most professional and excellent care!!!b"
- N.E. /
Yelp /
May 28, 2021
"First. As soon as you enter Dr Aspacio's office you are greeted with smiles from all of the front staff. Jose and the girls are always friendly and down to earth. I have been coming here for a few years now and have always been treated quickly, professionally and with a smile. I usually get injections by Dr. Aspacio so his coordinator Trisha Hoffman always handles my needs. She is so upbeat, pleasant and caters to my needs. She never pushes treatments on me I don't need and listens to what I really want. Trisha is absolutely the greatest and very knowledgable in her profession. Now Dr Aspacio, is another thing. He giggles, and laughs every time I come in. He is the greatest injector, always gentle, especially since My face is sensitive to needles, and at my age (65) I need a lot. He looks at your face, marks where you need it and uses his gentle hands to inject the fillers. I love these two, they are quit the team. I recommend Dr Aspacio as he is absolutely wonderful, from entering his office to leaving. And Trish is the greatest. She takes care of everything that you need so when you leave you feel satisfied that you got your monies worth. I highly recommend a visit to this office. Dr Aspacio is also very thorough in inspecting your body for any cancerous moles or sun issues which I get checked every year, on the dermatology side. There is also a skin esthetician for any of your skin treatments, like obagi. I will continue to go toothier office which is conviently located on W Sahara and easy to get to. Thankyou you guys for all you do. Yvonne"
- F. /
RealSelf /
Jun 26, 2019
"This doctor is so knowledgeable of his craft. Wether it be cosmetic procedures or regular dermatology I can't recommend him enough. The esthetician is extremely educated beyond what I've ever seen. Her skin peel and microdermabrasion and hydro facial show dramatic results. Thank you. Doctor Aspscio and Trish and Tori and the front staff that greets me by name coming snd going. Trish calls back almost instantly to work around my changing schedule!  Look no further and come here."
- K.P. /
Yelp /
Sep 02, 2021
Previous
Next
Seeking the advice of a skin professional is the first step in the journey to smooth, healthy skin. You will have a skin analysis and assessment before Dr. Aspacio will choose your chemical peel treatment for optimal results. Chemical peel candidates, both men and women, will have noticeable issues with their skin such as scars, flaky skin, hyperpigmentation, wrinkles, fine lines, sun spots, and more. Dr. Aspacio may suggest different levels of chemical peels to meet your needs and goals.
On the day of your procedure at Summerlin Dermatology, we will have you lying down in a relaxed position to administer your peel. We will make sure your skin is cleansed before applying the customized solution to your face and/or neck. We will brush the solution onto your face and let it set for a specific amount of time, which will be discussed in your treatment planning session. Then, we will wash the solution off your face and apply a neutralizing agent. You may want to bring a light sunscreen and a hat to wear outside after the treatment to avoid sun exposure.
Depending on the type of the peel you have, you can expect your skin to itch and peel from a few days to a couple weeks. Dr. Aspacio or a member of his team will discuss how to care for your skin during your appointment. Please keep in mind that no matter how much your skin itches during the healing process, it is never a good idea to pull the skin off. You could cause scarring to your facial skin!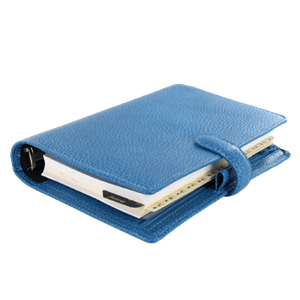 Even if you are new to rejuvenating treatments, Summerlin Dermatology will help you find the perfect pampering for your skin. Your newly rejuvenated skin will thank you by looking radiant and feeling caressingly soft. Call our office in Las Vegas, NV to schedule your skin assessment today for a chemical peel.
Related Procedures