Hair removal is a time-consuming daily routine for many people. While traditional at-home methods such as waxing, tweezing, and shaving are effective for removing the hair, they do not provide long-term solutions for hair removal — not to mention all those bumps, nicks, and ingrown hairs! The technological advancements and creation of laser hair removal systems help dermatologists eliminate those annoying problems and render a long-term hair reduction solution. Laser hair removal is now one of the most practiced cosmetic procedures in the country.
If you're seeking hair removal or the reduction of unwanted body or facial hair, contact our offices at Summerlin Dermatology. Board-certified dermatologist Dr. Reuel Aspacio in Las Vegas, NV provides powerful laser hair removal treatments for both men and women in common areas such as the arms, legs, back, face, armpits, and all intimate areas.
Laser Hair Removal Reviews
"I've been going to Dr Aspacio's office for about a year or so now.  I LOVE LOVE LOVE Trish.  She is super-friendly and really cares about you and will always check to see how you are doing or how your Botox is reacting to your face.  I love going here for my Botox.  I've even been here for check-ups on my skin (I work outside.)  I was disappointed with my treatments on the left-side of their office for laser hair removal however.  I went about five times for my hair down there and a year later I still have to use other removal methods.  I know you are supposed to go six times but I had been elsewhere for my first time and I don't think one more time will get rid of all my hair.  Besides hair removal being pretty pricey here it feels like hot rubber bands are snapping your skin and it makes in-between my toes sweat so badly and I didn't know I had sweat glands there!  There are no guarantees with hair removal here, but it is in a dermatologists office so I guess that is your trade-off.  (I've heard awful stories about people being literally burned at hair-removal "clinics.")  I won't be doing any hair removal there ever but will continue to see Trish and Dr. Aspacio for my skin."
- B.B. /
Yelp /
Oct 17, 2013
Previous
Next
Laser hair removal is a gentle procedure that is effective for most individuals. During your consultation, you will go over your needs, concerns, and goals to help determine if you are a good candidate for the procedure. Ideal patients for laser hair removal:
Have unwanted facial or body hair
Are tired of other hair removal techniques (shaving, waxing, depilatory creams, bleaching)
Have dark hair and light skin
Are in overall, good health
Dark hair and lighter skin color are the best candidates for this treatment. However, our laser is designed to treat even the darker skin toned patients. With multiple and continued treatment, that unwanted hair is a thing of the past.
At your appointment, you will be allowed to relax in one of our treatment rooms as areas are cleaned to remove dirt, oil, and lotions. During laser hair removal, a technician will slightly stretch the skin to provide a direct path between the laser and the hair follicle root. The laser beam will target and kill the hair follicle, preventing it from growing back. On average, you will need 3 – 5 sessions over a period of 3 – 4 weeks to achieve your best results. Your treatments will be spaced out in order to allow the treated areas time to recover. This also allows time for hair follicles that were in the dormant phase of growth to cycle into the active growth phase so they can be treated. The specialized laser hair removing technology we use at Summerlin Dermatology is able to target the hair follicle alone, preserving the skin in the treatment area.
While laser hair removal is relatively gentle in nature, your skin may feel like it has a slight sunburn due to the use of lasers. When you leave our office, you will be free to resume your daily activities, but you should refrain from exercise or sun exposure for a period of 24 hours to let the treated areas heal. When you get home after your session, we recommend using anti-inflammatory creams or cold packs to alleviate any discomfort.
Laser hair removal is one of the most common cosmetic procedures in the United States. It is a convenient method for the long-term reduction or removal of unwanted hair on the face and/or body. This treatment typically leaves the skin looking and feeling smoother while providing longer-lasting results compared to other methods.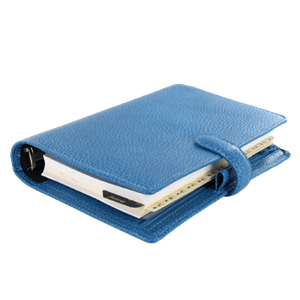 If you're tired of wasting energy, time, and money on bleaching, plucking, shaving, and waxing, schedule a consultation to learn more about laser hair removal treatments at Summerlin Dermatology in Las Vegas, NV. Laser hair removal by Dr. Aspacio can help you get smoother skin by effectively treating unwanted hair follicles on the face and body.
Related Procedures