Veins are a natural component of our skin. When veins enlarge on the face and legs, like spider veins or telangiectasias, they are usually blue, purple, or red and become visible as they grow into branching patterns. Telangiectasia may be caused by hormonal changes, obesity, genetics, blood clots, a medical condition, and medications. This is mostly a cosmetic issue for our patients, however, it can potentially be a medical concern that should be evaluated by a doctor.
Las Vegas, NV board-certified dermatologist and expert injector Dr. Reuel Aspacio offers sclerotherapy to reduce or eliminate the appearance of spider veins on the face and body. Sclerotherapy is the process of injecting a sclerosing solution into each vein in the treatment area, which will make the veins collapse and ready to be reabsorbed by the body. Blood flow will naturally reroute to the healthy veins. Treated veins will not return, but it will not prevent new veins from appearing in the future. We are ready to help you learn more about sclerotherapy in a consultation at Summerlin Dermatology.
Reviews
"Dr. Aspacio has been terrific in treating my pre-cancerous skin condition."
- R.K. /
Google /
Feb 09, 2020
"This review is for those considering the cosmetic services of Dr. Aspacio and the team at Summerlin Dermatology...do it! You won't be disappointed! He has the ability to immediately put you at ease by taking time to talk with you and answer any and all questions you may have. And he's a master at his craft! I couldn't be more pleased with the results. Now that my polished, professional commentary is out of the way...this place f'ing rocks! Dr. Aspacio is jovial and witty and I was infatuated with Trish from the minute she said hello to me. I'm already looking forward to my next visit. Not just for a "refill", but to have as grand of a time laughing and joking as I had today. Thanks you two. :)"
- N.M. /
Yelp /
Jul 20, 2022
"Visiting Summerlin dermatology was a great experience! All the employees and staff made me feel really comfortable and educated about the procedure to take place. I had a similar procedure at another office that was not the same, if you're looking for people to trust I highly recommend."
- C.D. /
Yelp /
Jul 13, 2022
"I am so pleased to be in the hands of the family of experts in skin care at Summerlin Dermatology and highly recommend Dr. Aspacio  and his amazing team to help you with your "Summer Skin Tune up" !      After just one facial treatment ( with Natalie) to exfoliate and re-hydreate, my skin is glowing and radiant...and yes people are noticing!........plus, with the help of Dr. Aspacio's expert skill set and a little filler.... I am happy to look in the mirror again and be back on track!         THANK YOU Summelin Dermatology!  You are the Best!!Lark Williams"
- L.W. /
Yelp /
Jul 10, 2022
"Thank you Doctor Aspacio and his awesome assistant Trish as well as the very friendly gals up front who always remember my name. If you are looking for the best treatments in Las Vegas this is a top notch doctor. He listens and is transparent about expectations and does perfect work ALWAYS! For cosmetics and skin care he will absolutely transform you!"
- K.P. /
Yelp /
Jul 06, 2022
Previous
Next
Sclerotherapy is best for patients who have small to medium blood vessels that are visible through the skin of their face and body. Typically, these spider veins are most prominent on the thighs and lower legs, so patients may avoid wearing shorts, swimsuits, or other clothing that don't cover their spider veins. Sclerotherapy patients should be in good general health before their treatment to avoid complications. Patients should not be pregnant or have a history of blood clots.
Sclerotherapy can be performed in one of our treatment rooms quickly and without any anesthesia. The spider veins being treated will be identified, and the skin will be sanitized with alcohol. A fine gauge needle will be inserted into the vein and the sclerosing solution will be applied. The needle will be removed and a bandage will be applied to the injection site to stop any minor bleeding. This process will be repeated until all spider veins have been treated.
We also have lasers treatments that also remove the veins without the need for time out of your busy schedule.
After sclerotherapy, you will be able to leave and resume all normal activities. You may notice some bruising, inflammation, or redness in the treated areas, but this should subside naturally. Compression garments for the legs will be recommended by Dr. Aspacio to help blood circulation after your treatment for faster, better results. It may take some time for the sclerosing solution to work, but eventually the treated veins should shrink, turn white, and then fade or disappear. You may need two or more treatments to achieve optimal results, but most patients are pleased with their improvements after one treatment.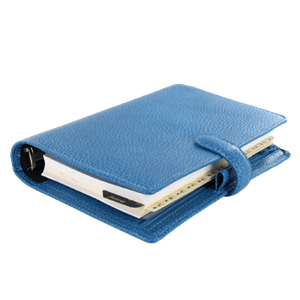 The branching spider veins on your face and body can be frustrating as they get worse over time, so learn more about sclerotherapy at Summerlin Dermatology in Las Vegas, NV to eliminate your problem. Dr. Aspacio can help you create a custom treatment plan with sclerotherapy and talk about other cosmetic services that will help you look and feel your best.
Related Procedure