About Laser Acne Treatments 
No matter your skin type, our laser acne treatments with the Laser Genesis or Venus Viva laser systems are safe to treat your really hard-to-heal acne. Our board-certified dermatologist, Dr. Reuel Apsacio, has spent his career assisting his patients in the journey to repair skin damaged by acne. Knowing how aggravating acne or acne scars can be for his patients, Dr. Aspacio provides acne laser treatments with revolutionary techniques to deep clean facial pores and remove deep-rooted oils to significantly improve the appearance of acne. Our acne laser treatments at Summerlin Dermatology in Las Vegas, NV can also drastically reduce pore size and offer a glowing complexion afterward.
You may have tried oral or topical medications in the past with no success, which can be really frustrating at any age. Dr. Aspacio offers acne and skin analysis consultations to hopefully find answers. Laser acne treatment has been the answer for many patients who find them in a "hard-to-treat" category or have scars that will just not go away. Call and schedule an appointment to see if one of our laser acne treatments is right for your skin condition.
Reviews
"My skin has never looked so fresh. Beautiful office and the most incredible customer service. Never a long wait. Dr. Reuel Aspacio works wonders! Ask for Trish-she is the best. Great energy and honest advice. Highly recommend...I'll never go anywhere else!"
- M.S. /
Yelp /
Aug 23, 2019
"Great staff"
- A.B. /
Google /
Aug 21, 2019
"Dr. Aspacio is my dude. I've been seeing him exclusively for over 12yrs, maybe longer. So this review is well over due. I keep returning because we've developed a relationship that is part respect, and part acknowledgment/acceptance of my optimism of follow through. I'm flaky, for lack of a better word. He knows, I know but we push forward anyway. I have temperamental skin, sometimes it looks like hell. Sometimes I wake up think.. "Not bad Vanida you look good girl." When it's bad I run back to Dr. Aspacio and he offers input and solutions and I usually take easiest route. He's coached me to take care of skin and has swayed me to do things I wouldn't imagine doing. I'm on a new treatment plan now and although I'm a tiny bit worried I know I'm in good hands. The office is nice and fancy, hell of an upgrade from there old Buffalo office days. There office sits in a huge plaza, offers plenty of parking. The office itself is spacious, modern, and clean. If your considering seeing a dermatologist, this is a awesome place. He's a cool dude, the office is great, wait time isn't bad..what more can you ask for?"
- V.S. /
Yelp /
Aug 20, 2019
"I love Dr. A. He really does an amazing job on my fillers. Trish his manager is amazing too! So friendly. Highly recommend here"
- B.M. /
Google /
Aug 17, 2019
"I love Dr. A. He really does an amazing job on my fillers. Trish his manager is amazing too! So friendly. Highly recommend here"
- B.J. /
Google /
Aug 15, 2019
Previous
Next
Getting laser acne treatments are usually reserved for patients who have really hard to treat acne, which has previously been treated with oral and topical medications with no relief. These patients may exhibit skin damage from their acne blemishes with scars (pitting) and discoloration. Skin with severe acne will change the texture and tone of the skin, which may modify it to feel rough and look uneven. Patients with chronic acne may have unbalanced hormones or had really bad outbreaks during pregnancy when hormones levels varied.
We will welcome you to our office and escort you to one of our private laser treatment rooms. Your skin will be prepped for the laser treatment, which may last about 20 minutes total. With our handheld laser device, we have the ability to cover a greater surface area and treat multiple issues in the same session. You will wear protective wear over your eyes. The NanoFractional Radio Frequency (RF) heat and SmartScan™ technology will deliver heat through the layers of the skin's surface and cause micro-injuries to the skin. Your body will react to this proactively and try to heal the wounds with healthy, new cells that will rejuvenate the skin naturally.
This technique has very little downtime. For best results, it is not recommended that you wear cosmetics on your skin for at least 24 hours. However, laser acne treatment will not keep you away from any of your daily activities. You may see some post-treatment redness and minor irritation to your skin. You can also expect to have repeat sessions, but it will depend on your treatment plan. Typically, patients return every 4 – 6 weeks for 3 – 4 times to see optimal results.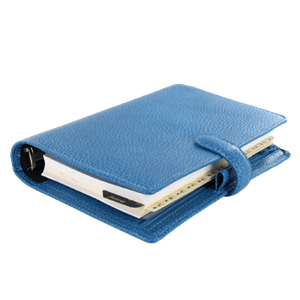 Plan Your Procedure
Procedure Recovery Location

Outpatient
Contact Us
Laser acne treatment at Summerlin Dermatology is a powerful approach to manage certain skin conditions, such as acne. There are so many ways to repair acne. Dr. Aspacio may combine this treatment with other methods of therapy to rejuvenate and repair your skin to the healthy state you desire. Let's see how our dermatology team can replenish your acne-prone skin. Remember, beautiful skin is within reach. To learn more about laser for acne, please call our office in Las Vegas today and schedule a consultation.
Related Procedures