About Laser Acne Treatments 
No matter your skin type, our laser acne treatments with the Laser Genesis or Venus Viva laser systems are safe to treat your really hard-to-heal acne. Our board-certified dermatologist, Dr. Reuel Apsacio, has spent his career assisting his patients in the journey to repair skin damaged by acne. Knowing how aggravating acne or acne scars can be for his patients, Dr. Aspacio provides acne laser treatments with revolutionary techniques to deep clean facial pores and remove deep-rooted oils to significantly improve the appearance of acne. Our acne laser treatments at Summerlin Dermatology in Las Vegas, NV can also drastically reduce pore size and offer a glowing complexion afterward.
You may have tried oral or topical medications in the past with no success, which can be really frustrating at any age. Dr. Aspacio offers acne and skin analysis consultations to hopefully find answers. Laser acne treatment has been the answer for many patients who find them in a "hard-to-treat" category or have scars that will just not go away. Call and schedule an appointment to see if one of our laser acne treatments is right for your skin condition.
Reviews
"Finding a new doctor you love of any specialty is like finding the best pair of jeans. I saw Ms Eriko NP and she was sooo great! She truly cares about my skincare issues. She engages in conversation and isn't in and out of a room in 2 mins! I highly recommend Summerlin Dermatology!"
- M.R. /
Yelp /
Dec 26, 2018
"You don't have to wait Long the Office is Comfortable the People are Nice"
- J.J. /
Google /
Dec 15, 2018
"THE best Dermatology place Vegas. Extremely professional while hilarious and personal at the same time.  I love Trish and Dr Aspacio.  Would never go anywhere else again. Thank you so much"
- J.T. /
Yelp /
Dec 14, 2018
"Summerlin Dermatology is the best Dermatology office in Las Vegas! If I could give this office 100 stars I would in a heartbeat. My grandparents have been patients of his for over 10 years. My papa had skin cancer that Dr. Aspacio removed successfully. My grandma is a Filipino woman who loves to garden and she developed Melasma, Dr. Aspacio knew the best way to help her. I personally started going to Dr. Aspacio In 2008, I had surgery on my arm and I ended up finding out that I develop keloids. I was very self conscious about my scar, my grandparents recommended that I see Dr. Aspacio and I'm so thankful that I did. Years later in 2017, my boyfriend has a consistent rash that he couldn't get rid of, then he started having fast unexpected hair loss. He went to numerous dermatology offices in Las Vegas and never found anything that helped. I finally convinced him to see my dermatologist he made an appointment to see Alice at Summerlin Dermatology. He said she was very professional and was very direct and to the point. Due to his Alopecia, Alice did injections at the site where he had hair loss and thankfully the hair grew back perfect. You'd never know he had hair loss! She prescribed a few things for the rash and he finally had results. He was happy and that made me happy! I couldn't be more thankful for this office in taking care of my family. I currently get my botox from Dr. Aspacio & I love my results, all thanks to Trish, she is their cosmetic coordinator and office manager. She has the most awesome personality. Every time I get to see her it's like catching up with family, I feel right at home. I work for another surgeon in Las Vegas and our patients can't say enough great things about Trish and everyone else at Summerlin Dermatology. I only trust Dr. Aspacio with my face! I highly HIGHLY recommend this office for any medical dermatology or cosmetic needs. (:"
- T.W. /
Yelp /
Dec 10, 2018
"Alice and staff are great! Thank you all!"
- J.H. /
Google /
Dec 08, 2018
Previous
Next
Getting laser acne treatments are usually reserved for patients who have really hard to treat acne, which has previously been treated with oral and topical medications with no relief. These patients may exhibit skin damage from their acne blemishes with scars (pitting) and discoloration. Skin with severe acne will change the texture and tone of the skin, which may modify it to feel rough and look uneven. Patients with chronic acne may have unbalanced hormones or had really bad outbreaks during pregnancy when hormones levels varied.
We will welcome you to our office and escort you to one of our private laser treatment rooms. Your skin will be prepped for the laser treatment, which may last about 20 minutes total. With our handheld laser device, we have the ability to cover a greater surface area and treat multiple issues in the same session. You will wear protective wear over your eyes. The NanoFractional Radio Frequency (RF) heat and SmartScan™ technology will deliver heat through the layers of the skin's surface and cause micro-injuries to the skin. Your body will react to this proactively and try to heal the wounds with healthy, new cells that will rejuvenate the skin naturally.
This technique has very little downtime. For best results, it is not recommended that you wear cosmetics on your skin for at least 24 hours. However, laser acne treatment will not keep you away from any of your daily activities. You may see some post-treatment redness and minor irritation to your skin. You can also expect to have repeat sessions, but it will depend on your treatment plan. Typically, patients return every 4 – 6 weeks for 3 – 4 times to see optimal results.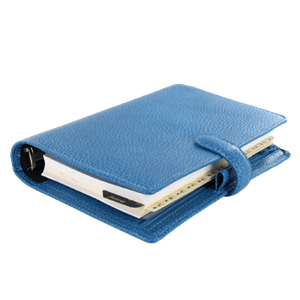 Plan Your Procedure
Procedure Recovery Location

Outpatient
Contact Us
Laser acne treatment at Summerlin Dermatology is a powerful approach to manage certain skin conditions, such as acne. There are so many ways to repair acne. Dr. Aspacio may combine this treatment with other methods of therapy to rejuvenate and repair your skin to the healthy state you desire. Let's see how our dermatology team can replenish your acne-prone skin. Remember, beautiful skin is within reach. To learn more about laser for acne, please call our office in Las Vegas today and schedule a consultation.
Related Procedures