Dr. Reuel Aspacio and his team of certified medical professionals at Summerlin Dermatology encounter a gamut of benign skin growths on a daily basis. Skin tags are flesh-colored lesions typically seen on the neck, the armpits, below the breasts, and even the groin. These are usually asymptomatic. However, some patients find them itchy or irritating.
These flesh-colored skin growths (also known as acrochordon) are harmless and may range from a pinhead-sized bump to the size of a pencil eraser. While skin tags do not require medical treatment, you may want skin tags removed if they create irritation when they rub against clothing. You may also consider having a skin tag removed if it's in a visible location, like your eyelid or another area of your face. Evaluation by a skilled dermatologist such as Dr. Aspacio may ease your anxiety about these lesions. If you are seeking a cosmetically elegant result as a treatment option for skin growths, lesions, skin tags or seborrheic keratosis in the Las Vegas, NV area, schedule an appointment at Summerlin Dermatology.
Reviews
"My skin has never looked so fresh. Beautiful office and the most incredible customer service. Never a long wait. Dr. Reuel Aspacio works wonders! Ask for Trish-she is the best. Great energy and honest advice. Highly recommend...I'll never go anywhere else!"
- M.S. /
Yelp /
Aug 23, 2019
"Great staff"
- A.B. /
Google /
Aug 21, 2019
"Dr. Aspacio is my dude. I've been seeing him exclusively for over 12yrs, maybe longer. So this review is well over due. I keep returning because we've developed a relationship that is part respect, and part acknowledgment/acceptance of my optimism of follow through. I'm flaky, for lack of a better word. He knows, I know but we push forward anyway. I have temperamental skin, sometimes it looks like hell. Sometimes I wake up think.. "Not bad Vanida you look good girl." When it's bad I run back to Dr. Aspacio and he offers input and solutions and I usually take easiest route. He's coached me to take care of skin and has swayed me to do things I wouldn't imagine doing. I'm on a new treatment plan now and although I'm a tiny bit worried I know I'm in good hands. The office is nice and fancy, hell of an upgrade from there old Buffalo office days. There office sits in a huge plaza, offers plenty of parking. The office itself is spacious, modern, and clean. If your considering seeing a dermatologist, this is a awesome place. He's a cool dude, the office is great, wait time isn't bad..what more can you ask for?"
- V.S. /
Yelp /
Aug 20, 2019
"I love Dr. A. He really does an amazing job on my fillers. Trish his manager is amazing too! So friendly. Highly recommend here"
- B.M. /
Google /
Aug 17, 2019
"I love Dr. A. He really does an amazing job on my fillers. Trish his manager is amazing too! So friendly. Highly recommend here"
- B.J. /
Google /
Aug 15, 2019
Previous
Next
Skin tags are so common that it is reported many adults have at least one. Skin tags typically develop from the friction of skin rubbing against clothing or other skin. They most commonly form in the armpits, on the chest, neck, eyelids, and in the folds of the groin. In women, skin tags may also develop beneath the breasts. You may develop skin tags more often if you are overweight or as you age. In addition, hormone elevations during pregnancy can also cause an increase in the formation of skin tags.
A skin tag is either flesh colored or brown. They can vary in size from as small as 1mm to around the size of a grape. The growth may be smooth or wrinkled, and most are attached to the skin by a small stalk. Skin tags do not cause pain and they are not contagious. If the skin tag gets twisted and cut off from the blood supply, it may turn red or black.
Skin tags often do not need treatment, but you may want one or a group of them removed. Skin tags can get caught in jewelry or clothing, which can cause irritation, redness, and sometimes bleeding. You may also want to eliminate them for cosmetic reasons (if it is on your face or another visible area). To remove a skin tag, Dr. Aspacio may perform a surface layer surgical excision; other treatment options include destruction by electrocautery, cryotherapy, or laser.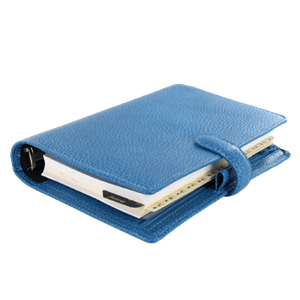 Safe and Effective Removals
If you have skin tags that are irritating or unattractive, Dr. Aspacio can assess and remove them for medical and cosmetic reasons. There are a number of treatment options for skin tag removal that Dr. Aspacio can discuss with you before creating your customized treatment plan. Summerlin Dermatology invites you to contact our Las Vegas, NV office to schedule a consultation for skin tag removal.
Related Procedures