A cold sore is a blister on the lips or near the mouth. This blister is usually swollen, red and inflamed, and can be painful. Other names are oral herpes, mouth herpes, or a fever blister. These lesions can appear alone or in small clusters, and when they break, a clear fluid leaks out and the blister will scab over. Cold sores are caused by the herpes simplex virus, known as HSV, and can appear around the mouth and the genital region.
In the United States, more than 50% of women and men have oral herpes typically due to herpes simplex virus type 1 (HSV-1). A closely related herpes simplex virus, HSV-2, causes most cases of genital herpes. But either HSV-1 or HSV-2 can cause a cold sore on the mouth or genital region. Unfortunately, this condition is highly contagious and can be transmitted very easily when someone touches the infected area. Cold sores can be easily diagnosed and managed by board-certified dermatologist Dr. Reuel Aspacio at Summerlin Dermatology in Las Vegas, NV, where we can be sure that they are cleared up quickly and effectively.
Cold Sores Reviews
"Before beginning this review, I took time to read several of the reviews posted.  A very mixed bag of issues and emotions.  Well, here is why I gave this group of working professionals a "5 STAR" rating. I was referred to Summerlin Dermatology by my so called medical PCP.  I had concern about a mole like growth on my back which appeared to  be getting larger.  I was concerned it could be cancerous.  I received a call from Summerlin Dermatology on 9/26/2018 regarding this referral.  It seemed they had a cancellation for that day and asked if this was convenient for me.  Yep.  Sure was.  However, I told the young lady on the phone, Daisy, I didn't want to sit there filling out new patient paperwork.  She explained their website with the on-line forms was down at the time and offered to email me the forms to complete before I arrived.  She was so upbeat and professional. When I arrived for my appointment (with my completed paperwork) I was greeted by, not one, but two front office staffers, Jose and Desiree.  They were professional with a smile.  Again, upbeat.  I signed in and waited about 10-15 minutes before I was taken into the examining room.  During my wait time I had the opportunity to chat with each of these individuals.  Very professional, yet not "starchy" if you know what I mean.  Real people with a job to do the best they can. I met with Dr. Aspacio and his assistant.  I felt at ease with both.  I told the doctor why I was there. Doctor Aspacio examined the mole growth. Then asked me for my cell phone.  He took a picture of this mole on my back.  It was not easy for me to see since it was on my back. He showed me the picture and explained that it was typical of getting older.  Such moles are common at "our age".  I laughed.  He even showed me a couple of areas where he has developed similar moles.  He made me feel at ease.  I was sooo relieved.   I have lived in Las Vegas for 43 years.  I am 67 years old with Medicare insurance.  If you want to experience REALLY BAD medical treatment just wait until you become a senior and on Medicare!  I thank heaven that Summerlin Dermatology was an outside referral and NOT part of my primary care network!!  I haven't seen my PCP in 2 years!  All I see are PAC's or a Nurse Practitioner!  Summerlin Dermatology, in my experience/opinion, is only 1 of 3 local medical facilities with whom I would consider professional, to the point and personable.   I would recommend them highly!!!"
- L.H. /
Yelp /
Sep 27, 2018
"Awesome. I highly recommend a visit to this office - First. As soon as you enter Dr Aspacio's office you are greeted with smiles from all of the front staff. Jose and the girls are always friendly and down to earth. I have been coming here for a few years now and have always been treated quickly, professionally and with a smile. I usually get injections by Dr. Aspacio so his coordinator Trisha Hoffman always handles my needs. She is so upbeat, pleasant and caters to my needs. She never pushes treatments on me I don't need and listens to what I really want. Trisha is absolutely the greatest and very knowledgable in her profession. Now Dr Aspacio, is another thing. He giggles, and laughs every time I come in. He is the greatest injector, always gentle, especially since My face is sensitive to needles, and at my age (65) I need a lot. He looks at your face, marks where you need it and uses his gentle hands to inject the fillers. I love these two, they are quit the team. I recommend Dr Aspacio as he is absolutely wonderful, from entering his office to leaving. And Trish is the greatest. She takes care of everything that you need so when you leave you feel satisfied that you got your monies worth. I highly recommend a visit to this office. Dr Aspacio is also very thorough in inspecting your body for any cancerous moles or sun issues which I get checked every year, on the dermatology side. There is also a skin esthetician for any of your skin treatments, like obagi. I will continue to go toothier office which is conviently located on W Sahara and easy to get to. Thankyou you guys for all you do. Yvonne"
- F. /
RealSelf /
May 07, 2019
"I have been going to Dr. Aspacio for about 7 years now.  He is a board-certified dermatologist.  If you are looking for a top notch doctor you can trust with your dermatological health AND cosmetic needs, I highly recommend you call and make an appointment.  He used a very individualized approach, not some "one size fits all" approach.   He personally meets with the patient to explore the best way to successfully meet your goals medically and being your best version of yourself.  He tends to land on the conservative side so my personal experience as well as patients I observe in his office don't have that fake plastic barbie look.  Dr. Aspacio's staff is always knowledge and kind.   Trish his assistant is a wonderful person and works extra hard to get you scheduled and discuss your cost budget.   They have treated several pre-cancerous skin growths for me, helped my rosecia, Acne, as well as my injectable wrinkle relaxers and fillers.   He has won many awards and takes incredible pride in making his patients look Amazing and avoid potential skin conditions.   This office stays up to date on the very latest and cutting edge products and skin technology.  You should call soon to make an appointment.   Get off the coupon searching options and go see Dr Aspacio.  You'll never be disappointed.   Thanks Doc & Trish!"
- S.V. /
Yelp /
Feb 25, 2020
Previous
Next
Cold sores are caused by the herpes virus. Once a person is infected with HSV-1 or HSV-2, the outbreak of the virus can only be managed, but not cured. It will remain within the body for life. The transmission of the HSV-1 or HSV-2 is from various sources, such as kissing, exchanging bodily fluids/saliva, touching an outbreak, sharing lipsticks or straws, sexual transmission, and other common factors. Those diagnosed with HSV-1 or 2 should communicate to their partners that they carry this virus so that they can be aware.
Some cold sores appear randomly on the skin alone or in clusters. There are many different triggers for cold sore outbreaks, such as:
Trauma to the skin
Food or drinks that are irritating to the skin
Environmental factors
Dry skin around the mouth
Overexposure to the sun
Stress
Fatigue
Poor hygiene
Illness
Dental treatments
Different phases of the menstrual cycle (for women)
Fluctuations in hormones
The hallmark symptom of a cold sore is a tingling or burning sensation before the appearance of the outbreak. The classic sign of herpes is a cluster of blisters on a base of red skin. The blisters look like they filled with clear liquid and dry up rapidly and leave a scab that lasts anywhere from a few days to a few weeks, depending on the severity of the outbreak.
Cold sores usually go away on their own within a few days. However, if they are visible on the lip or near the mouth, it can be embarrassing and also painful. Summerlin Dermatology can assist to speed up the healing process by prescribing antibiotics, skin creams, and ointments. Treatment by a professional can help speed up the healing process, but often it just takes time. There are numerous over-the-counter creams which have proven to be effective as well. If you frequently get cold sores, we will discuss treatment options based on outbreak frequency and severity.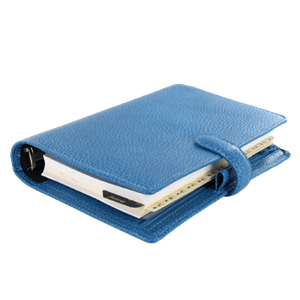 Get A better Understanding
Getting a cold sore is never fun. At Summerlin Dermatology in Las Vegas, NV, we understand you want it controlled fast and effectively. We will work with you to diagnose the condition and then make a treatment plan so that future outbreaks are kept to a minimum. Call our office to learn more and schedule your appointment with Dr. Aspacio.
Related Procedures