Dermatitis is one of the most common skin conditions that can affect men, women, and children at any time of year. In fact, individuals from all over Las Vegas, NV visit Summerlin Dermatology for treatment year round. Dermatitis is a general term for a condition that can present itself in many different ways. The most common symptoms include skin that is red, flaky, crusty, itchy and sometimes blistery.
Patients afflicted by this condition cannot seem to stop scratching and become hypersensitive to touch in that area. Often times, stress leads many to start scratching. Whatever the cause, the skin becomes red, raised, and discolored. Certain health conditions, diet, genetics, fabrics, allergies, and asthma can cause dermatitis. Board-certified dermatologist Dr. Aspasio will assess your skin's condition, help determine what is causing the breakout, and recommend an appropriate treatment follow to avoid further inflammation.
Rashes are a general term for itchy red lesions on the body. Eczema and psoriasis are rashes covered in another section. Contact dermatitis, another itchy rash, is increasingly a big issue in patients we see. The rash may be the nickel found in belts and jewelry and may present itself as an irritated rash on the earlobes or around the belly button. The itchy swollen red areas of your tattoo may be an allergy to the red pigment. The rash on top of your feet may be the leather in your shoes. The rash on your face may be the olive trees or weeds around your area. General itching may also be that gold filling in your teeth, or the preservatives in your soaps, moisturizer or the medicated cream you were prescribed. Indeed, the reasons for contact dermatitis are enormous. Patience, an index of suspicion and good detective work may reveal the reason for that rash. When identified, avoidance will prevent future breakouts.
When you have perioral dermatitis, you may experience a burning, itchy, dry, flaking skin around your mouth. This type of dermatitis is generally from something that is irritating your skin, such as an allergy to a medication, laundry detergent, or something environmental. When you find the source of perioral dermatitis, avoiding the irritant will be the main focus of your treatment. Being patient with the healing process will be necessary as this is slow to improve.
Seborrheic dermatitis is a chronic, sometimes itchy, scaling disorder on the scalp, face, and chest. Typical areas of involvement on the face include the hairline, the brows and sometimes between the brows, around the nose, on and behind the ear. Seborrheic dermatitis may occur at any age, but most people have a genetic predisposition for it. Patients with a compromised immune system typically have a more severe form of this type of dermatitis. Increased stress can make it more severe.
Dandruff
Dandruff is a version of seborrheic dermatitis. Although it is primarily seen on the scalp, the face, ears, and chest may also be involved. Not only is this condition itchy and irritating, but it is also unattractive, embarrassing, and may result in discoloration of the skin. Dandruff may be caused in a number of ways. Genetics play an important role as does stress and environment. Nutritional and immunologic deficiencies are less common but still important factors. No matter what the precise cause of your dandruff is, it has a negative impact on your health, beauty, and happiness. Whether you're male or female, old or young, dandruff is an unsightly and unpleasant condition.
Stasis dermatitis can be identified by a red rash, sometimes oozing, on the lower legs in patients with swollen legs. One or both legs may be involved. It is a sign of poor circulation. There are many different reasons for poor circulation such as trauma, history of blood clots, multiple pregnancies, or heart disease. In addition, standing for long periods of time and obesity may predispose people to develop poor circulation.
Treatment for stasis dermatitis requires the management of the leg swelling. Elevating your legs, use of support stockings, exercise, minimizing standing in one position, or sitting for extended period of time will alleviate the swelling and therefore the stasis dermatitis.
Dermatitis Reviews
"I've had pretty good skin for most of my life but recently have struggled with perioral dermatitis. This was my first experience seeing a dermatologist and I would definitely come back to this office (if I need to, but hopefully don't have to)!  I was able to get an appointment within a reasonable time frame and found all of the staff pleasant. I saw the doctor on my first visit and his nurse practitioner for a follow up. Both have good bedside manner and seem willing to spend the time you need. My issue was cleared up quickly with the treatment they prescribed and I felt like the recovery progressed as they described it would. The thing that really makes me give this place the thumbs up, though, is that they received more payment from my insurance than expected and actually credited my account so I didn't have to pay my usual specialty co-pay when I came for my second visit. I've never had another doctor's office do that on their own."
- L.P. /
Yelp /
Mar 24, 2016
Previous
Next
A number of factors play a role in causing dermatitis. With atopic dermatitis, genetics, dry skin, bacteria, environmental factors and immune system problems are the leading causes. Contact dermatitis is caused by an adverse reaction to certain products and substances like soaps, detergents, jewelry, and cleaning products. With seborrheic dermatitis, the condition could be connected to a yeast found in the skin's oil secretion since symptoms are often dependent on the season.
Since there are several types of dermatitis, symptoms are usually presented in different ways. Usually beginning in infancy, atopic dermatitis results in a red, itchy rash at the front of the neck, behind the knees, or inside the elbows. Contact dermatitis occurs when you come into contact with a substance that that produces an allergic reaction or irritates your skin. This can result in a red rash that can itch, sting or burn, and possibly blister. With seborrheic dermatitis, reddened skin, scaly patches, and abundant dandruff are common.
Since every patient's dermatitis symptoms vary, the treatments can vary significantly and will be determined once Dr. Aspacio thoroughly assesses your problem. In some cases, Dr. Aspacio may prescribe corticosteroid ointments to be used on affected areas. Some patients benefit from calcineurin inhibitors, which are creams or lotions that can correct immune system dysfunctions that lead to symptoms. Other patients benefit from light therapy treatments where the skin is exposed to a certain amount of light to soothe the skin.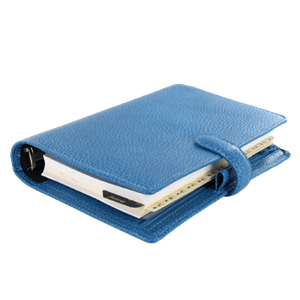 Dermatitis is usually painful and can greatly affect your well-being and quality of life. To take control of your dermatitis and get your life back to normal, contact Summerlin Dermatology to schedule your consultation as soon as possible and stop the itch.
Related Procedures