Melasma, also known as chloasma, occurs when irregular patches of dark skin appear on the face or body. These tan or brown patches normally occur symmetrically on the forehead, nose, cheeks, or upper lip. The symmetry of melasma distinguishes it from other conditions that cause darkening of the skin. Found more often in women, this skin condition can be caused by sun damage or by hormonal changes (such as with pregnancy and menopause). Those with darker skin types are more prone to melasma than those with lighter complexions. Las Vegas, NV board-certified dermatologist Dr. Reuel Aspacio has dedicated many years of his career to the study of ethnic skin conditions and the treatment of melasma. Dr. Aspacio offers skin consultations in his office at Summerlin Dermatology where he has a team of wonderful certified medical aestheticians to perform various hyperpigmentation treatments as requested.
Melasma Reviews
"Being a Las Vegas native I have been exposed to the sun my entire life. Unfortunately, after so many years of exposure without protection I began to suffer from facial melasma in 2009. I have tried several over the counter products for years without success. I met Dr. Aspacio's team in April 2018 and Mechelle took me under her wing. She recommended a product called OBAGI?? It has been 4 weeks and thus far, the results have been remarkable and exciting! Mechelle has been so patient, supportive, and very informative. She always takes time to answer my questions thoroughly and inspires me to stay on track. I highly recommend this investment in yourself with this group to anyone. To invest in yourself is the best investment of all! Your health is your wealth??????????"
- M.T. /
Google /
May 26, 2018
"Summerlin Dermatology is the best Dermatology office in Las Vegas! If I could give this office 100 stars I would in a heartbeat. My grandparents have been patients of his for over 10 years. My papa had skin cancer that Dr. Aspacio removed successfully. My grandma is a Filipino woman who loves to garden and she developed Melasma, Dr. Aspacio knew the best way to help her. I personally started going to Dr. Aspacio In 2008, I had surgery on my arm and I ended up finding out that I develop keloids. I was very self conscious about my scar, my grandparents recommended that I see Dr. Aspacio and I'm so thankful that I did. Years later in 2017, my boyfriend has a consistent rash that he couldn't get rid of, then he started having fast unexpected hair loss. He went to numerous dermatology offices in Las Vegas and never found anything that helped. I finally convinced him to see my dermatologist he made an appointment to see Alice at Summerlin Dermatology. He said she was very professional and was very direct and to the point. Due to his Alopecia, Alice did injections at the site where he had hair loss and thankfully the hair grew back perfect. You'd never know he had hair loss! She prescribed a few things for the rash and he finally had results. He was happy and that made me happy! I couldn't be more thankful for this office in taking care of my family. I currently get my botox from Dr. Aspacio & I love my results, all thanks to Trish, she is their cosmetic coordinator and office manager. She has the most awesome personality. Every time I get to see her it's like catching up with family, I feel right at home. I work for another surgeon in Las Vegas and our patients can't say enough great things about Trish and everyone else at Summerlin Dermatology. I only trust Dr. Aspacio with my face! I highly HIGHLY recommend this office for any medical dermatology or cosmetic needs. (:"
- T.W. /
Yelp /
Dec 10, 2018
Previous
Next
The exact cause of melasma remains unknown. The medical community believes that the dark patches in melasma could be caused by hormone fluctuations, a family history of hyperpigmentation issues, a reaction to anti-seizure medications, or other medical interventions that make the skin more sensitive to ultraviolet (UV) light. Uncontrolled sunlight exposure is recognized as the primary cause of melasma, especially in individuals with a genetic predisposition to this condition. Clinical studies have shown that individuals most often develop melasma in the summer months when the sun is intense. In the winter, hyperpigmentation tends to be less visible or lighter.
Melasma is a relatively common skin condition especially in patients of color. Not much is known about what causes it, but it occurs most often in women between 20 – 50 years of age.
The typical melasma patient experiences dark, tanned looking patches of skin appearing on the face in a symmetrical pattern — that is, appearing on both sides of the face in the same places. These patches are not painful or irritating, but they can be distressing to see. It occurs most often for women between 20 – 50 years of age. Women of ethnic backgrounds with naturally darker skin tones, pregnant women, and women on birth control hormones are more likely to experience this condition. Melasma is characterized by the discoloration or hyperpigmentation in three facial patterns identified as:
Center of the face (centrofacial pattern)
Cheekbones (malar pattern)
Along the jawline (mandibular pattern)
Melasma is not limited to the face. If you regularly expose your skin to the sun, then you have a higher chance of developing melasma in the unprotected area.
The cornerstone of therapy is sun protection. One should use sunblock/sunscreen on a daily basis because sun exposure exacerbates melasma. Medical therapies may include:
Microneedling: The MicroPen by Eclipse offers our patients wonderful results in microneedling for melasma.
Intense pulsed light (IPL) therapy: Safe for all skin types, IPL with the Venus Versa is a treatment that can remove hyperpigmentation with NanoFractional radio frequency (RF) technology.
Chemical peels: We may suggest using a VI Peel to remove the excess pigmentation from your skin.
Topical medications
Improvements usually last when the patient implements good sun protection and maintenance.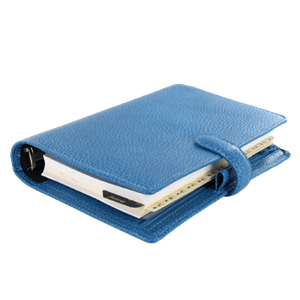 Get a Professional Diagnosis
If you experience melasma and are tired of trying to cover it with makeup, or spending money on over-the-counter treatments that do not offer you the results you desire, we invite you to call Summerlin Dermatology to schedule a consultation. Melasma requires a unique diagnosis so that the right treatment can be given. If the wrong treatment is applied, the skin could become darker. Dr. Aspacio can accurately diagnose and treat you with a wonderful result.
Related Procedures