At Summerlin Dermatology, we strive to provide you and/or your child with excellent care, especially at times when you are not sure why you are experiencing the loss of color in the skin. Vitiligo is a condition that happens when the melanocytes (pigment-producing cells) no longer function, which leaves white patches of skin or hair in its place. Our board-certified dermatologist, Dr. Reuel Aspacio, is an award-winning doctor who has presented his research on vitiligo at local and national conferences, such as the Society for Investigative Dermatology National Convention and the National Medical Association National Convention. Dr. Aspacio treats patients on a daily basis with dermatological conditions that change the appearance of the skin on all levels, at all ages, and in all races. No matter what the natural color of your skin is, vitiligo can present itself. As the cause of vitiligo is uncertain, many in the medical field suspect that the immune system plays a major role in the destruction of melanocytes. We do know that vitiligo can run in families, you can be born with it right away, and can develop it later in your childhood or adult life. The white patches can remain the same or progressively spread throughout the body. This condition does not just affect the skin. You can lose pigmentation in your hair and retina (inside your eye) as well.
At first, many people dismiss their symptoms of vitiligo (especially if the location of the white patch looks like a scar). Adults with late-onset vitiligo may go to their primary doctor to have it checked out because they assume it could be a bacterial or fungal infection (tinea versicolor). Seeing an experienced dermatologist is the right course of action to find out how to best care for your skin. Although it is not life threatening or contagious, vitiligo certainly imparts psychological scars especially when the spots are located on exposed areas like the face and hands. We invite you to schedule an appointment in our office in Las Vegas, NV to learn more about vitiligo and receive a personalized treatment plan that is just right for you.
Reviews
"Dr. Aspacio has been terrific in treating my pre-cancerous skin condition."
- R.K. /
Google /
Feb 09, 2020
"This review is for those considering the cosmetic services of Dr. Aspacio and the team at Summerlin Dermatology...do it! You won't be disappointed! He has the ability to immediately put you at ease by taking time to talk with you and answer any and all questions you may have. And he's a master at his craft! I couldn't be more pleased with the results. Now that my polished, professional commentary is out of the way...this place f'ing rocks! Dr. Aspacio is jovial and witty and I was infatuated with Trish from the minute she said hello to me. I'm already looking forward to my next visit. Not just for a "refill", but to have as grand of a time laughing and joking as I had today. Thanks you two. :)"
- N.M. /
Yelp /
Jul 20, 2022
"Visiting Summerlin dermatology was a great experience! All the employees and staff made me feel really comfortable and educated about the procedure to take place. I had a similar procedure at another office that was not the same, if you're looking for people to trust I highly recommend."
- C.D. /
Yelp /
Jul 13, 2022
"I am so pleased to be in the hands of the family of experts in skin care at Summerlin Dermatology and highly recommend Dr. Aspacio  and his amazing team to help you with your "Summer Skin Tune up" !      After just one facial treatment ( with Natalie) to exfoliate and re-hydreate, my skin is glowing and radiant...and yes people are noticing!........plus, with the help of Dr. Aspacio's expert skill set and a little filler.... I am happy to look in the mirror again and be back on track!         THANK YOU Summelin Dermatology!  You are the Best!!Lark Williams"
- L.W. /
Yelp /
Jul 10, 2022
"Thank you Doctor Aspacio and his awesome assistant Trish as well as the very friendly gals up front who always remember my name. If you are looking for the best treatments in Las Vegas this is a top notch doctor. He listens and is transparent about expectations and does perfect work ALWAYS! For cosmetics and skin care he will absolutely transform you!"
- K.P. /
Yelp /
Jul 06, 2022
Previous
Next
The cause of vitiligo is uncertain in all children and adults across all ethnic lines. However, most cases involve an improperly functioning immune system. Vitiligo is commonly associated with other immune-related diseases, such as thyroid dysfunction. When the immune system attacks the melanocytes of the skin cells, it takes away your ability to produce pigmentation in your skin. There are also babies born with vitiligo who have inherited it from their parents or have a genetic imbalance, which also affects the ability to produce color.
Vitiligo may appear as white patches on the skin that have lost all pigmentation (your natural skin color), spots of white hair (or premature graying), and/or a retina color change. There are also several landmark ways vitiligo presents itself on the face and body. Localized vitiligo can be found on just a few areas of the body, on just one side of the body (unilateral), or near or around a mucous membrane (like the nose and mouth). We can also describe vitiligo as affecting the whole body, just the hands and feet (acrofacial), or a mixed pattern with the loss of pigment. This condition is not painful and is not contagious. The skin may start to signal the loss of the ability to produce pigment at first in the mouth or a whitening of the hair and facial hair. It is possible to for vitiligo to spread.
Dr. Aspacio is not afraid to take difficult dermatology cases. He will express how difficult vitiligo is to manage. Even with treatment, progress is very slow. Vitiligo can spread or present itself in new areas at any time. If you think you may have vitiligo, it is essential to have a dermatologist check out your skin. Through an evaluation, Dr. Aspacio can make the determination as to what treatment is necessary for your skin. Light colored spots could be something that needs to be treated, such as an infection or an undiagnosed illness. He may also recommend that you see a retinal specialist to have the inside of your eyes assessed as well. If you have white spots, it is essential to schedule an appointment for an evaluation to eliminate other causes of light-colored spots on your body. Why? Summerlin Dermatology can determine if you need dermatological treatment.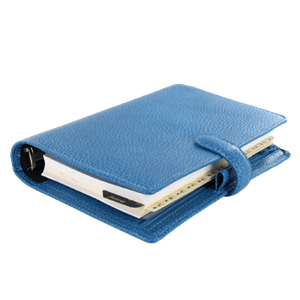 Learn more about Vitiligo
Manage your pigmentation loss with the help of Summerlin Dermatology. We have state-of-the-art imaging and diagnostic technology that can assist in the process of ruling out skin conditions. Dr. Aspacio believes that beautiful skin is within reach and will listen to you and your needs. By making an appointment in our Las Vegas, NV dermatology office, you are taking the right steps toward how to best care for the condition of your skin. We look forward to meeting you.
Related Procedures